Although several domain extensions are available for registration, most of the users would choose a .com domain. The reason for the same is as follows:
TLD: .com is a top-level TLD. It is one of the first TLDs that were launched. The 1st .com was registered in 1985.
Popular: .com is the most popular domain extension. Several million .coms have been registered to date.
High value: .com TLDs have a higher value. If you don't believe me, check the price of the domains on SEDO or expired domain marketplaces. If you find a cool .com TLD, you can sell it for a good price.
Although you can buy a domain from any registrar of your choice for a price between $6.99 to $20, why waste money when you can get one for free. Yes, that's right! It is possible to get a .com for free.
How to get a free .com domain for 1 year?
The only way you can get a free TLD is to use a service that is offering it for free. Right now, only hosting companies bundle a free .com with their hosting plan.
Why hosting is required?
There are two ways to host a website. Buy a hosting plan or use your PC as a server. In the latter case, you should have a good knowledge of server administration, network configuration, etc. Also, you'll have to take care of server software installation and configuration. If you'll be launching a business website or you'll monetize your site in the future, you should make sure that your PC/server is always powered on and connected to the internet. If you are a non-technical person, you should buy hosting from a reputed company that is offering a free domain. Here's the list of top-rated and trustworthy companies that provide a free domain:
Bluehost free .com domain name offer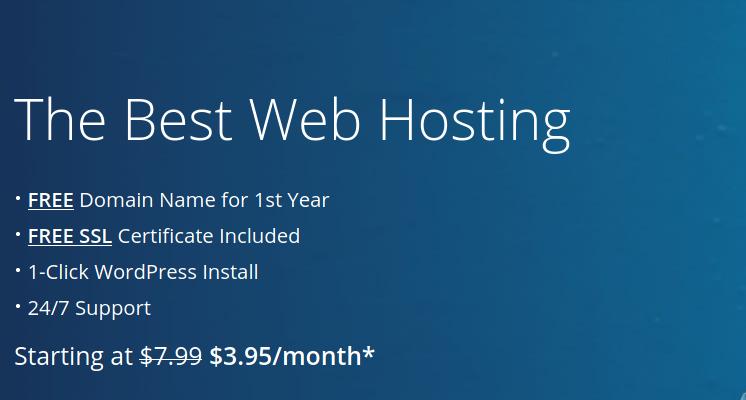 Bluehost is the world's most popular shared hosting company. When you buy a hosting plan from them, the company will give you a free .com domain. How to get a free .com with Bluehost? Click the "Get Started" button on the Bluehost official website. Now, choose a plan of your choice by clicking the "Select" button. The most affordable Bluehost plan is priced at $3.95. Go through our "which Bluehost plan is best for you?" article if you're new to web hosting. This article will explain a lot of things. Anyways, when you click the select button, you'll have to enter a domain name in the text box displayed under the "create a new domain" heading. BH supports the following TLDs:
.com, .net, .org, .tech, .store.
.online, .website, .site, .us, .co, .info, etc.
Once you enter the name, click the Next button. Now, fill the form displayed on the screen and complete the payment.
Hostgator free .com offer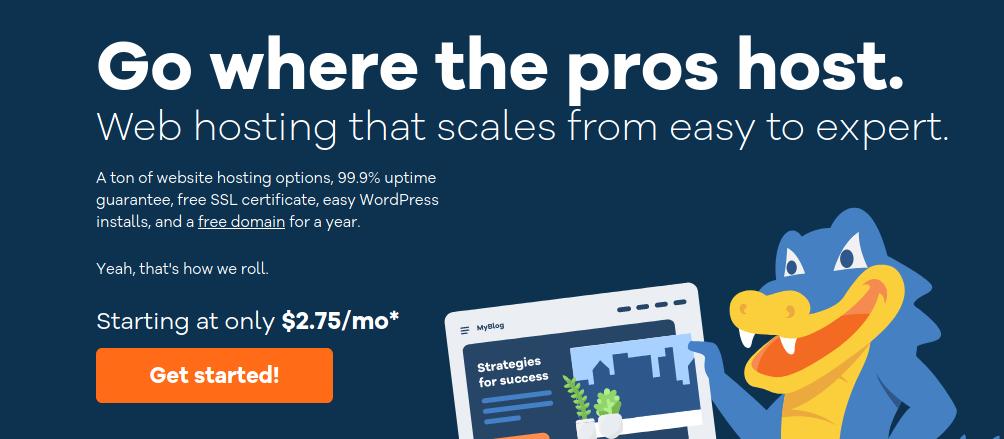 Hostgator is a competitor of Bluehost. It also has hundreds of thousands of customers. The company gives a domain to the buyers of its shared or cloud hosting plan at no additional cost. To get a free domain from Hostgator, open the Hostgator website. Now click the "Web Hosting" option displayed on the website's menu bar. Now, choose one of these three plans – Hatchling, Business, or Baby. Considering the advantage of the Hostgator Baby Plan, you can choose it over the Hatchling or Hostgator Business plan. Now, click the "Buy Now" button and enter your domain name and other details in the form that you'll see on the web page. HG supports the following domains:
.com, .site, .store, .online, .website.
.info, .org, .club, .biz, .co, .me, etc.
Finally, click the large "checkout now" button displayed at the bottom of the form.
Dreamhost free domain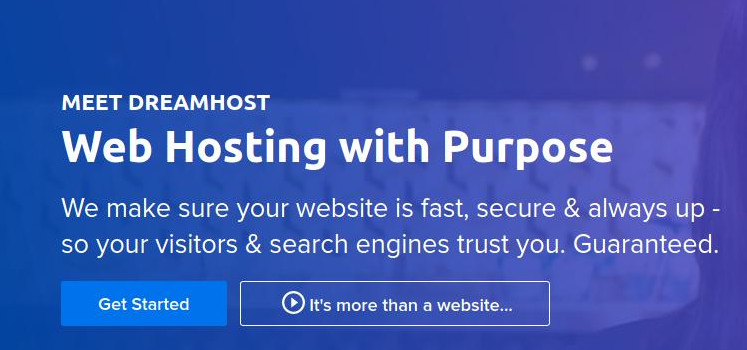 Dreamhost, like Hostgator and Bluehost, offers a free TLD to the users who buy its shared hosting service. You'll get a domain at no additional cost if you purchase an annual or 3-year Starter or Unlimited plan of the company. How to get a free domain from Dreamhost? Open the Dreamhost website in the browser and click the hosting option. Now, scroll down and click one of the two "Sign Up Now" buttons displayed below the two plans. Now, click the "Register a new domain" option displayed on the page and enter a domain you want to register. Dreamhost supports 30+ domain extensions. Now, choose the extension and enter a domain name of your choice and complete the transaction. Is Dreamhost a company you can trust? Yes, it is! DH is one of the oldest web hosting companies. It was established in 1999.
Chemicloud

Chemicloud is a good alternative to Dreamhost, Bluehost, and Hostgator. Although it is a new company and a less experienced firm compared to the above companies, you can use it. The reason for the same is the company's excellent rating on Trustpilot. The plans of Chemicloud are priced in the same range as other firms. Unlike other hosts that will ask you to pay the domain renewal fee, Chemicloud will renew your .com free of cost as long as you are hosting your website on their servers. If you've planned a long term business, ChemiCloud will save you 10x dollars. For example, if you host your website with ChemiCloud for 4 years, you'll save $32 ($8 is the average amount charged by domain registrars).
FastComet
FastComet doesn't provide a free domain right now but it will transfer a TLD you own to its platform and renew it for a year for free if you buy its Basic, Plus, or Extra hosting plan. The price of the plans starts at $2.95. The company offers guaranteed resources to each account. For example, the FastComent dedicates 2GB RAM and a 2 core CPU to the basic plan accounts. The Plus plan users will get a 3 core CPU and 3GB RAM.
Wix free domain offer
The Wix website builder offers a free domain to the users who buy its yearly plans. For those who don't know, Wix is a Weebly alternative site builder application with which users can create a business website, blog, eCommerce/portfolio site with a drop and drop website builder interface. Once your Wix website is ready, you can make it available to everyone with a few clicks of a button without purchasing a hosting plan from other companies. The plans of Wix start at $1.
Free web hosting and domain .. is it possible?
Not really. No company on the internet (excluding big cloud hosting service providers) offers free web hosting and domain. But something close to this is Blogger. Blogger will host your blog. It also offers a free .blogspot.com domain. Some of the good alternatives to Blogger are Tumblr, Weebly, etc
Final thoughts: The hosting companies I've shared above offer a free .com domain when you purchase one of their plans. If you go with the method I've shared with you, you'll save 8 to 10 USD.