We live in a technologically advanced society, and social media platforms are becoming increasingly popular and expanding their global reach. Because of this, it should come as no surprise that practically everyone wants to use social media to increase their visibility.
Businesses have also jumped on the bandwagon, trying to improve their reach and build better relationships with their respective audiences over social media. Managing social media networks, however, is not a simple process. Oftentimes, you and your team will need to study your audience and trends in order to make the best judgments.
This is where you'll need a single platform that can handle all of these responsibilities with ease. Hootsuite is one such platform loved and revered by many. But, not every tool suits every business. So, if you came here in pursuit of a similar platform, just keep reading, and you'll find something worth your time.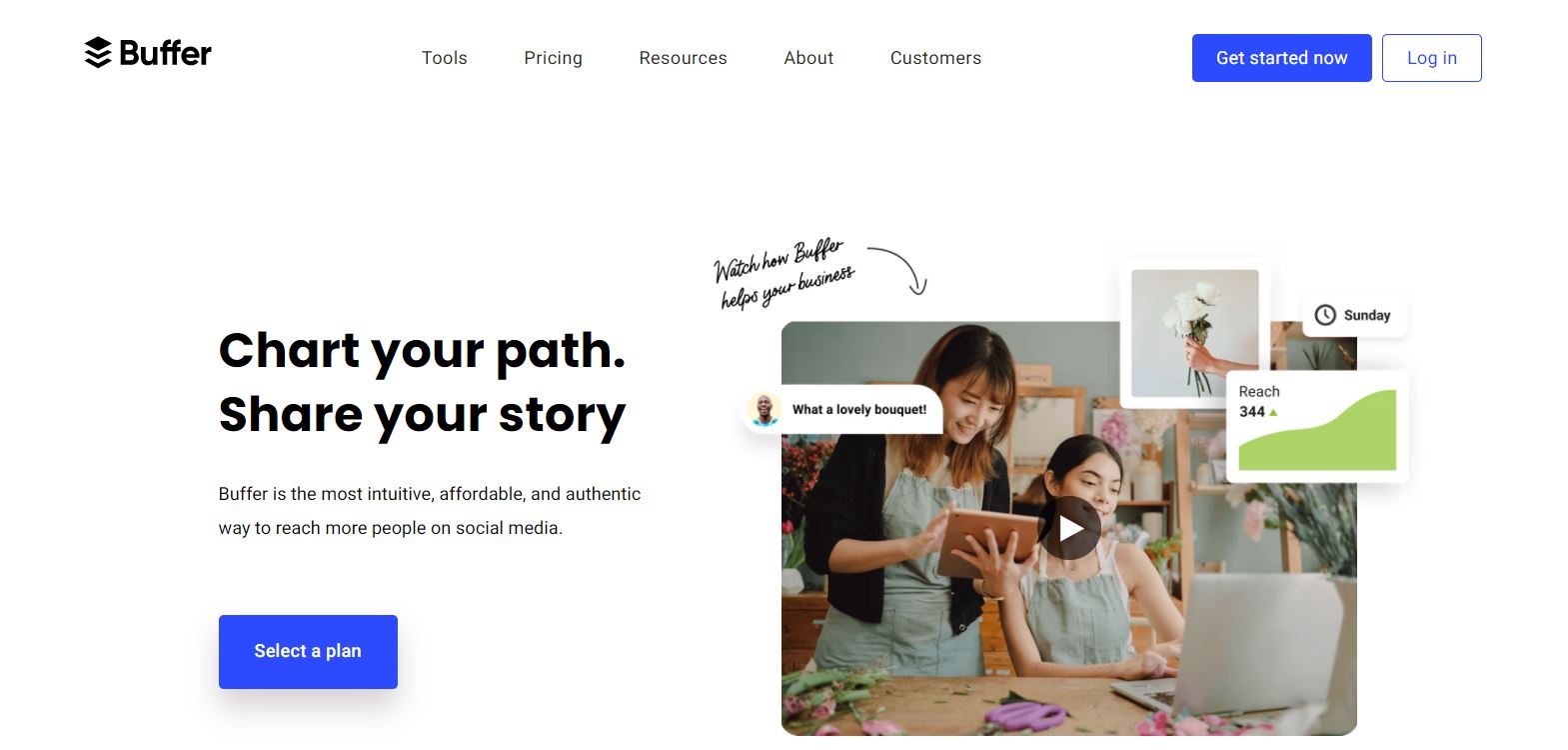 When first trying out Buffer, most social media teams are amazed at its capabilities and features. The calendar UI is designed to correspond with how people usually manage their day-to-day, making it as intuitive as it can be.
A day-and-time-based calendar, rather than Hootsuite's convoluted columns, makes it much simpler to understand how your posts flow and how the audience interacts with them in the same breath.
Another benefit Buffer offers, when compared to Hootsuite, is that it's almost half the price, even for larger teams. However, no social tool is perfect, and Buffer's major flaw is that you can't respond to your users directly using the platform.
That means you'll have to quit the tool and return to your social network accounts to respond. In addition, mentions, responses, and comments are not shown in the feed, either.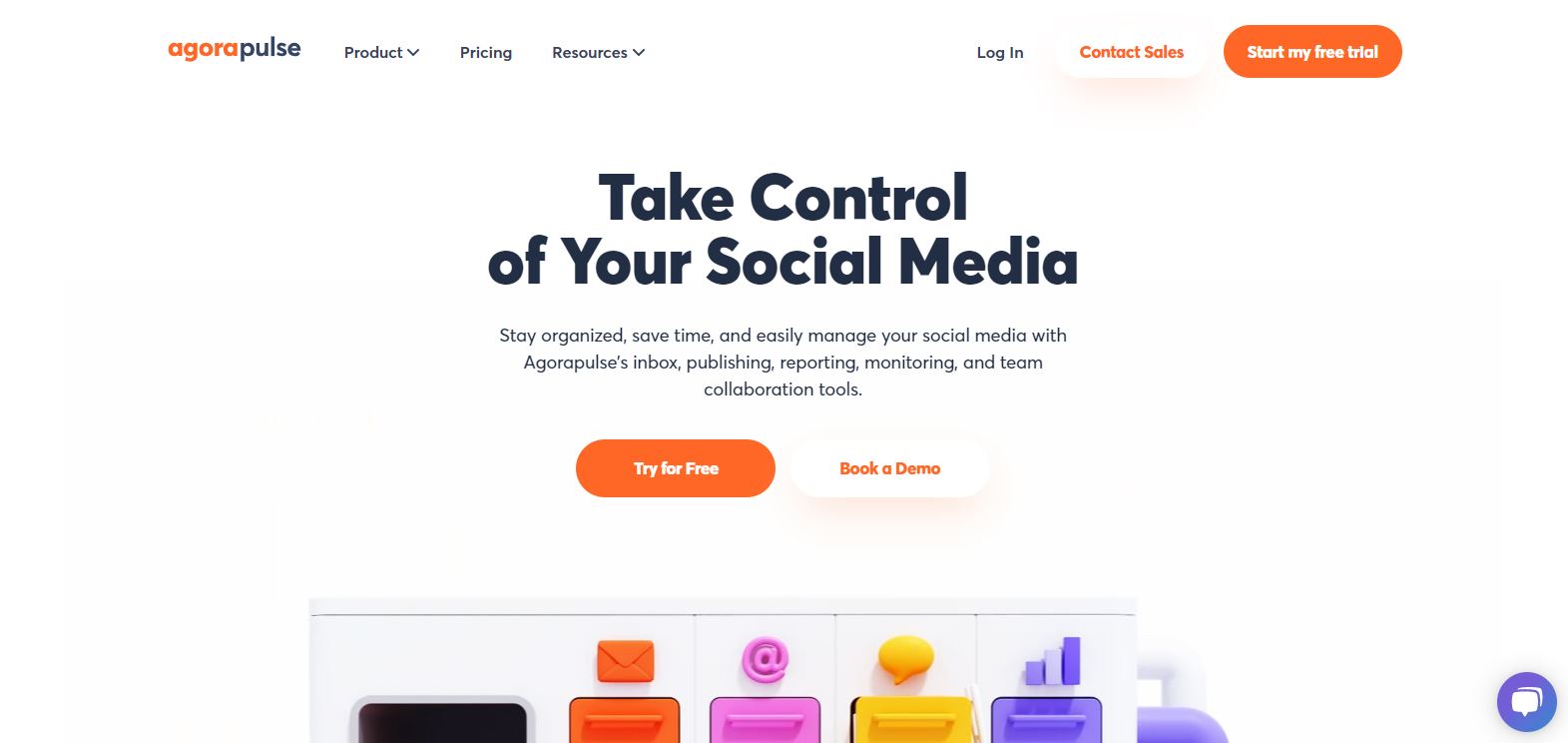 Agorapulse is a tool with more capabilities than only publishing posts and scheduling them. One of its biggest selling points is its ability to do competitive research as well as social listening.
It appears to be a multi-purpose social media management application that allows users to remain in touch with their following. It also has a straightforward and user-friendly dashboard. The calendar is intuitive and allows for automatic republishing on multiple channels, as well as unlimited and unrestricted reports.
Similar to Hootsuite, Aograpulse is jam-packed with various features. But, in all fairness, it can be hard to keep track of everything if you're not the owner of a massive enterprise. In addition to this, it's also on the pricey end of the spectrum, so we'd recommend it exclusively for big teams that handle multiple social channels at once.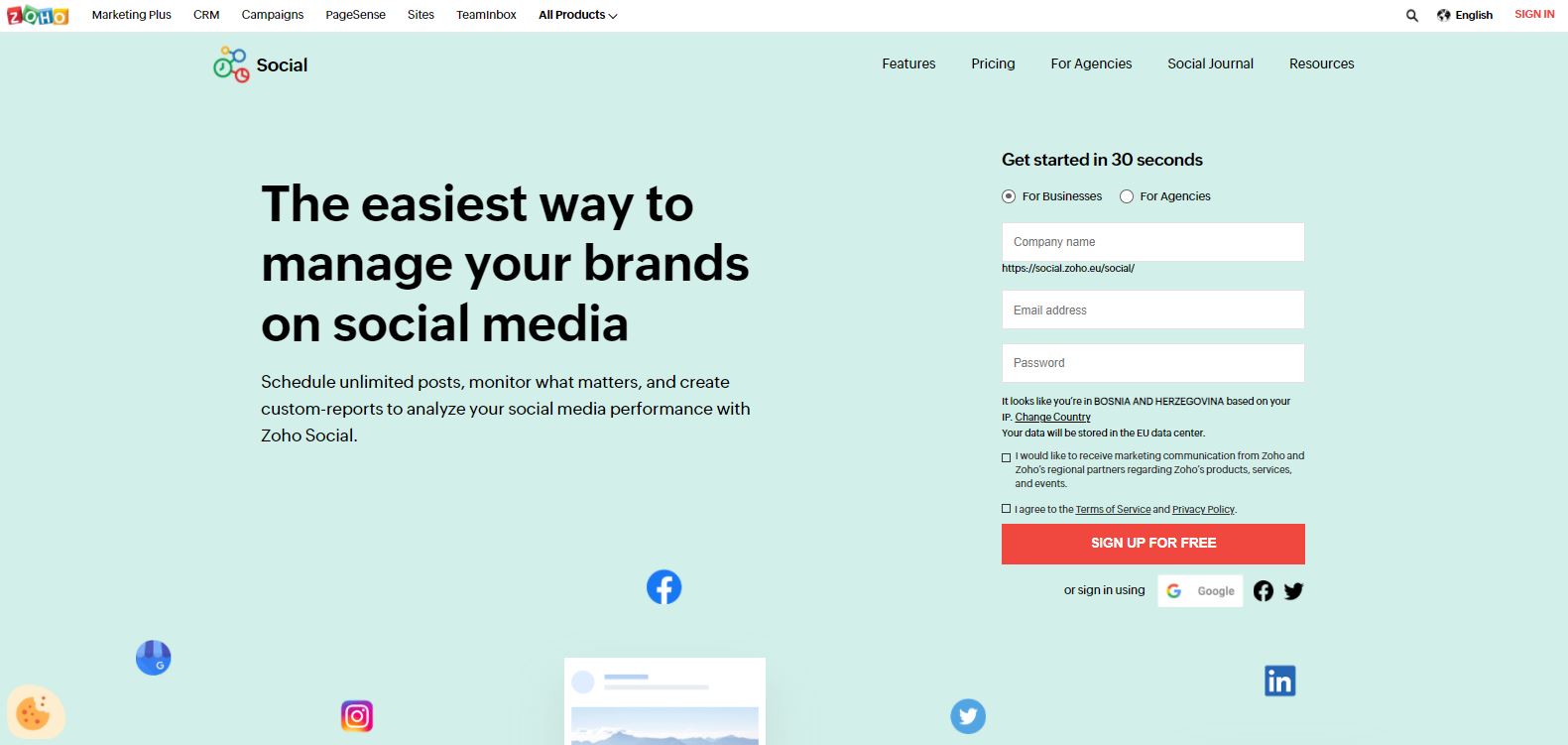 Zoho Social strives to make social media marketing easy peasy lemon squeezy through a wide variety of scheduling and social tools. Not only is Zoho Social one of the top Hootsuite alternatives, but it is also tailored to the needs of small and medium businesses, allowing you to have a consistent presence on any social media site.
It also offers various complex capabilities, such as smart forecasts and social listening. Features like these can truly help you choose the best time to publish your content in order to get the most interaction and widen your reach.
However, many consider the fact that the RSS feeds cannot be connected to this application its greatest flaw – and in reality, it is; Hootsuite can do it. Regardless of this fact, team cooperation and smart scheduling features make it one of the most popular social media marketing tools on the market.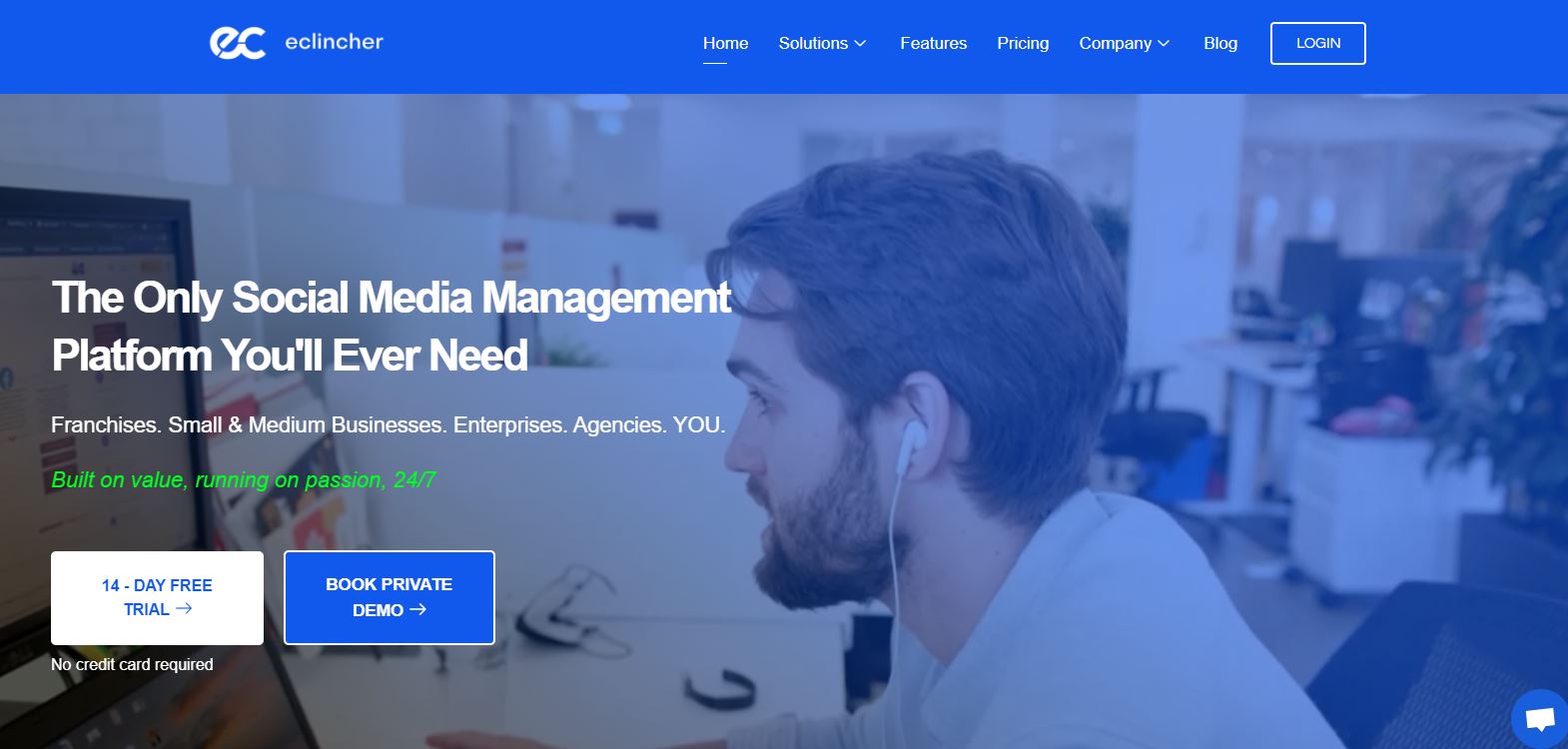 You might not have heard of eClincher because it's simply not as famous as other software we've listed so far. It has, nevertheless, earned its spot on our list of top Hootsuite alternatives.
eClincher is quite similar to Hootsuite, although it includes a few extra features. It's quite simple to use, and any newcomers won't need a lot of time to adjust to the platform. Its best features allow you to quickly promote and share other people's material while also sharing your own stuff.
Automatic alerts and CRM connectivity are also two features worthy of being highlighted, as they can sometimes be hard to find in more affordable social tools. Speaking of pricing, you'd be glad to hear that eClincher is relatively affordable when compared to tools with similar features, making it perfect for medium-sized businesses or agencies.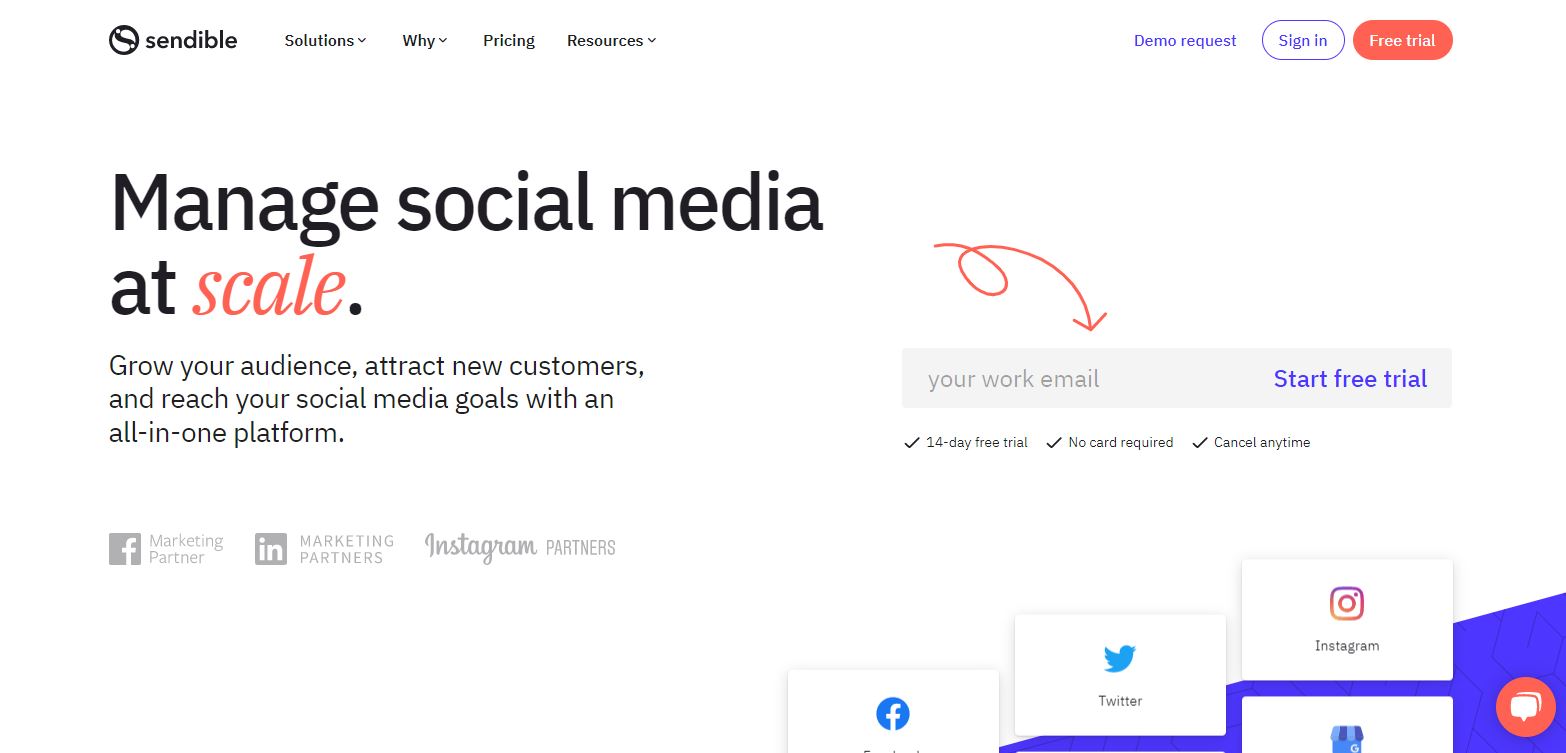 Sendible is a tool that allows you to manage various social media accounts from a single location. It helps the team with everything that pertains to social media marketing, ranging from strategy to interaction.
That's what makes it the perfect option for agencies that have a wide range of users and a wider target audience. If it's purely social media marketing you're after, Sendible is probably one of the safest choices out there.
It lets you stand out with its CRM capability for lead creation and 360-degree monitoring capabilities, in addition to the conventional functions necessary for social media marketing. But, considering its sheer popularity at this point, it's also one of the more expensive tools available.
Final Thoughts
There are so many Hootsuite alternatives to choose from. They mostly differ in terms of price and features.
Because we know that social media is the driving force behind all businesses, it's important to take a step back and really think about the features you absolutely need and what you can afford.