From year to year, social networks count more and more active users who spend more and more time in front of the screen. The number of social networks is increasing, and an environment is being created where many users have active profiles on multiple social networks.
As the popularity of social networks grew, so did the need to use them for the meaning of sales and promotion. Companies massively open their business pages on social networks because they understand the importance of being active in a virtual world.
Social media marketing first begins with simply sharing content from your website. Companies shared their content on social media to generate visits to their websites and, hopefully, sales. However, social media has matured far beyond being just a place to broadcast content. Today, companies use social media in countless different ways.
Social networks are increasingly popular, especially as they offer many opportunities to track the success of some projects and campaigns. Managing different profiles/pages on several social platforms takes time. Social network management tools make the use of social networks more effective. Some social media management tools are free, and others are paid.
Social networks require daily commitment and engagement, as well as skills and knowledge to manage profiles/pages properly. Social media management tools offer a wealth of capabilities and challenges, from planning and scheduling posts to analyzing post-performance. And what are the best tools? It is time to see.
Postly Social Media Manager and Content Scheduler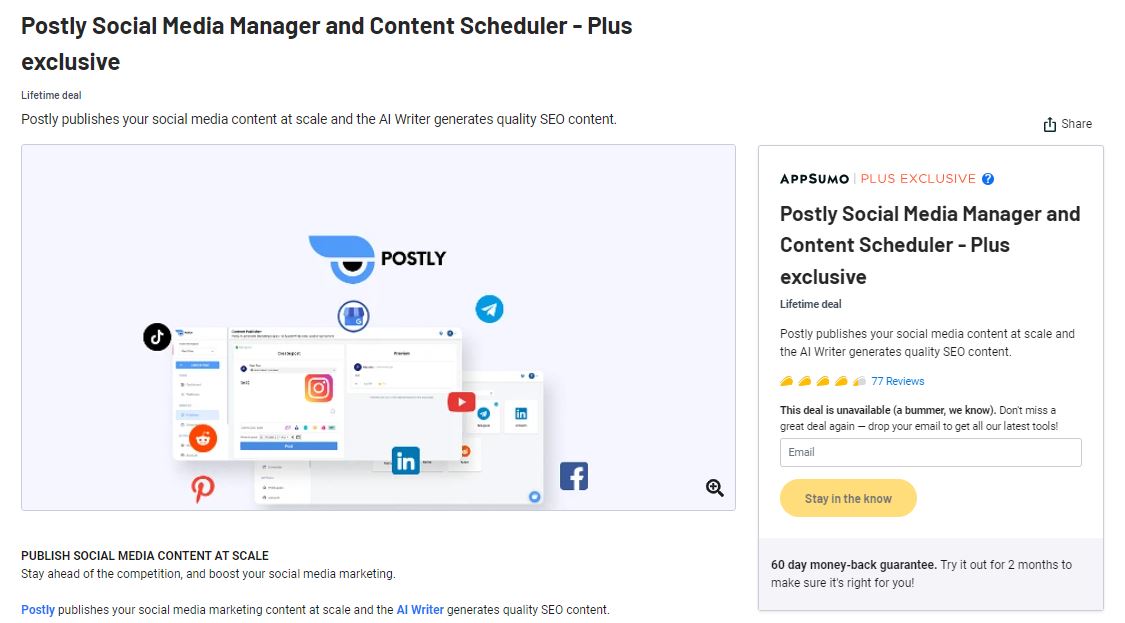 One of the most modern tools on the current market is Postly. This tool is powered by artificial intelligence and will make you a social media management pro. It is simple to use, flexible and fast.
Postly has a navigation dashboard that will facilitate you to interact, organize, and publish any content on your social media channels. If you want to increase productivity, Postly allows you to see all the analytics and information about your audience.
If you work with a team – using this tool will improve interaction, organization, and planning. The great thing is that you can plan and prepare your content in advance, so you will be more efficient.
You can easily publish content to any social media channel, all from one place. You have probably heard of some popular tools of this type, but, Postly has been an excellent competitor to them lately. You do not even need to install Postly to start using it.
Postly already stands out from the competition. The reason for this is the number of options and functions it offers, and it is available to everyone. It can be used by everyone from freelancers to social media management professionals. Another reason to choose Postly is to save time, effort, and energy. With this tool, you can be your master, and even a professional, and use all social media channels in the best possible way.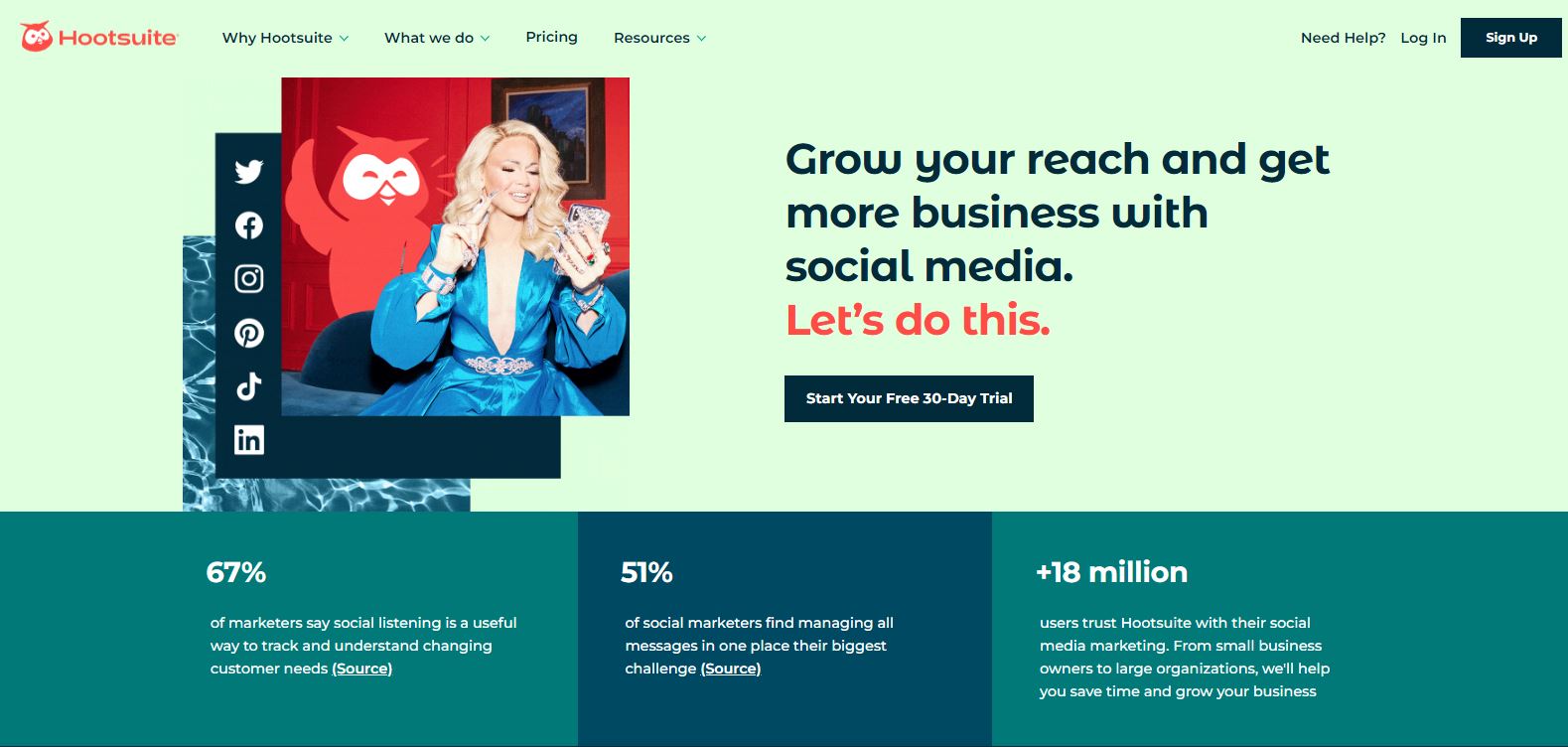 You have probably already heard about the Hootsuite tool. And it is really not strange. The astonishing fact is that over 15 million users have given their trust in this tool for years.
Hootsuite is definitely one of the more popular tools for social media management precisely because of the service it offers to its users. We could call Hootsuite a platform rather than a tool because all the options and functions are bundled. So you can easily plan and choose content, monitor ROI and offer advertisements using one platform.
And what is the best of all? Hootsuite is free. Although people often do not give too much trust to free tools, Hootsuite justifies the trust of its users, offering increased productivity and efficiency. You can also track keywords, and they will link you to social media and the most popular posts that might interest you.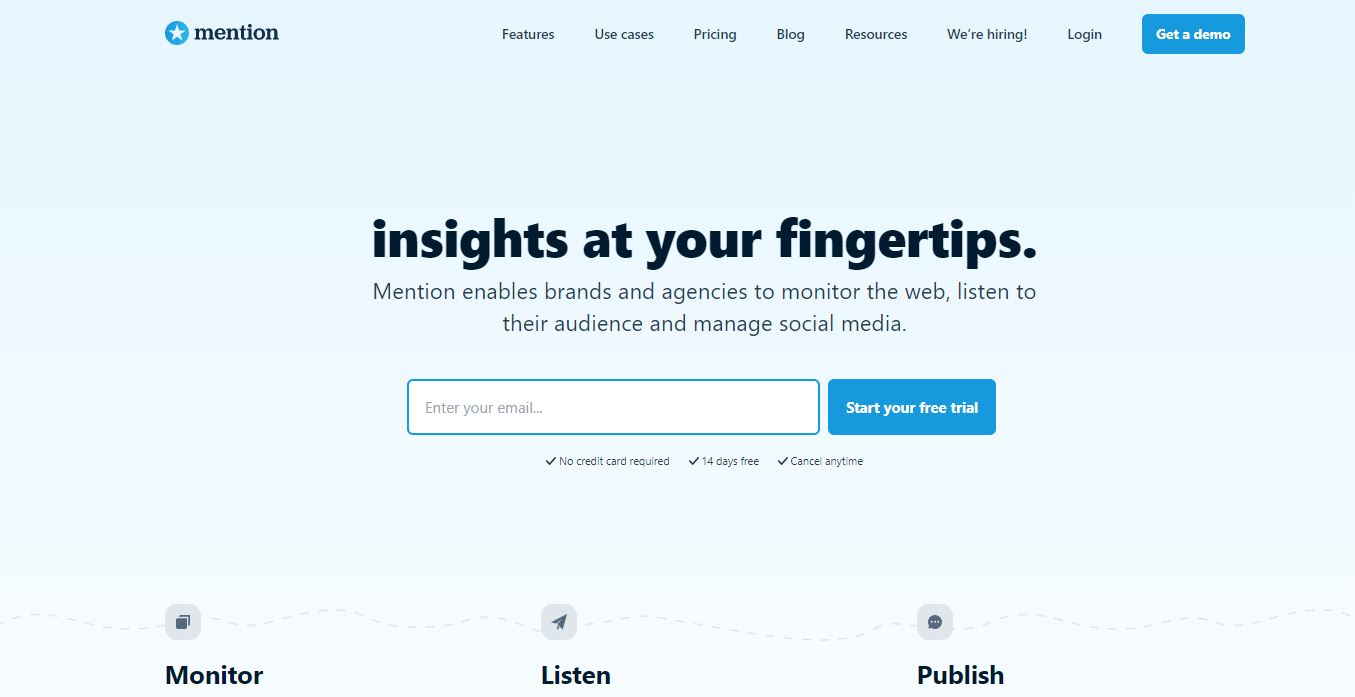 Mention is a social media management tool that shares many similar features with tools of this type. However, what sets it apart from the rest is that it follows as many as 80 different social channels.
Mention mostly works on the principle of keywords. What exactly would that mean? By tracking the keywords you want, you can receive daily or weekly reports by email. It is a crucial thing to track your brand's analytics on social channels. You can get reports on mentions, influence, and how often users mention your brand on any social channel linked to Mention.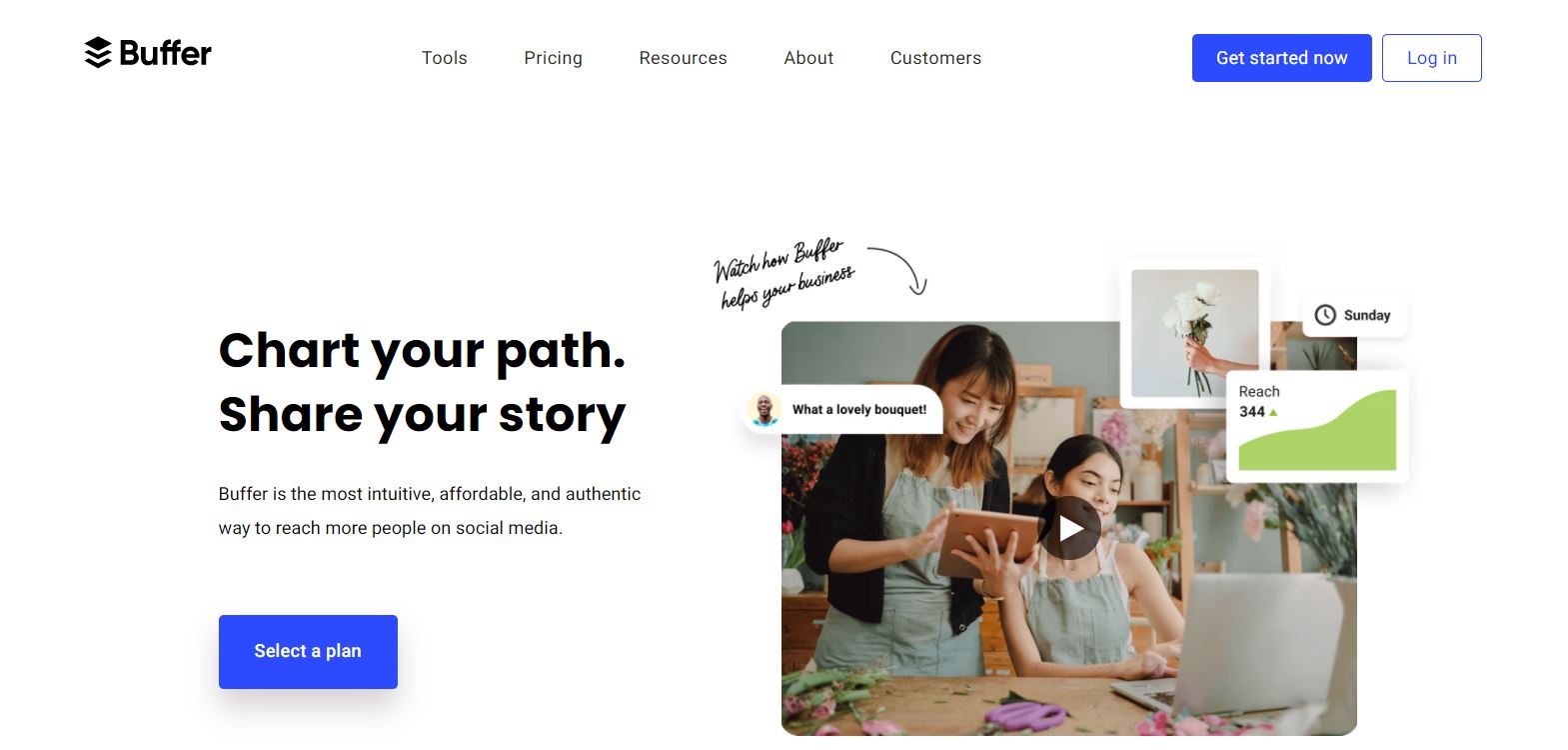 Buffer is Hootsuite's biggest competitor, and they work in a very similar way. Their goal is to automate work on social networks.
This simple platform allows you to manage multiple social media profiles/pages. The free plan includes the most popular Facebook, Instagram, Twitter, LinkedIn, and Google+. In addition to managing the schedule of posts, Buffer allows monitoring of comments and clicks and has a free tool for creating images and applications for mobile phones and different browsers.
One of the great things about the Buffer tool is that it suggests the best time to post content, thanks to the analysis of user activity. However, Buffer is only free to use for the first 14 days, after which you must subscribe.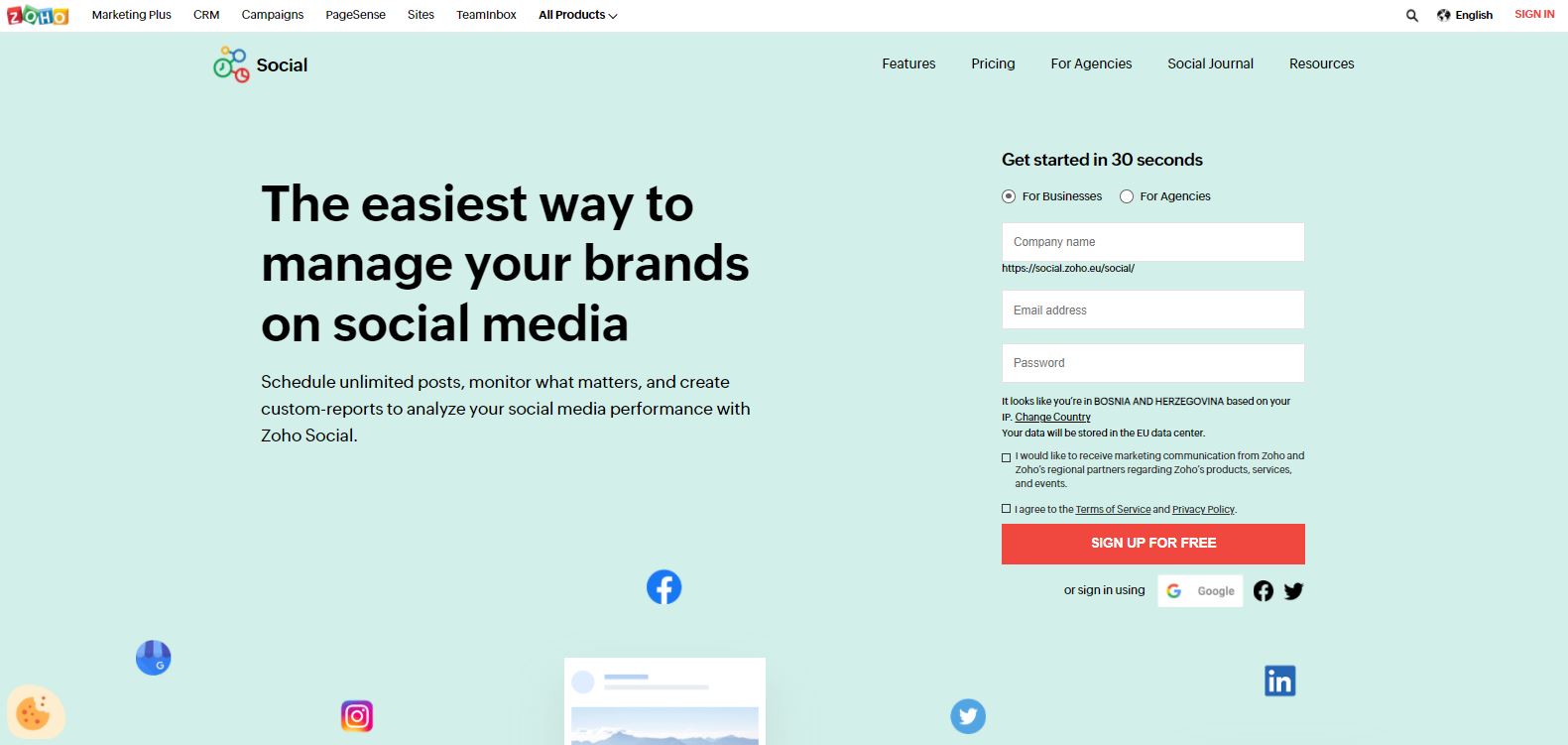 Zoho Social is a platform that allows free management of 5 social networks, including Facebook, Instagram, Twitter, LinkedIn, and Google+. The free plan includes a posting schedule and enables monitoring, tracking the success of posts, and monitoring reports on each post.
Zoho Social also enables message management on social sites.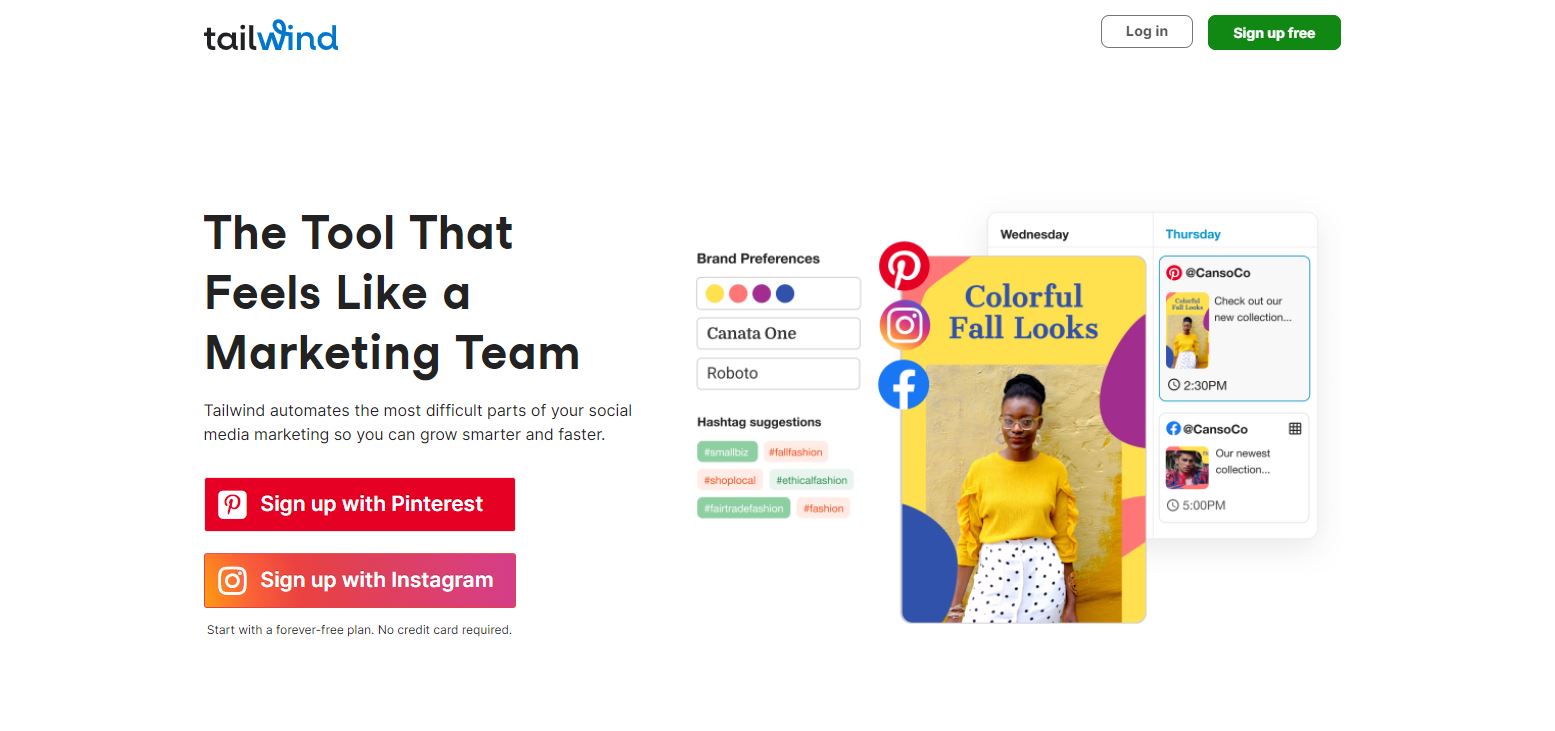 If you've already been marketing for Pinterest and Instagram, then there's no way you haven't heard of Tailwind. Pinterest and Instagram users use this tool most often, which is how it reached its current popularity. Why? Simply measuring results, scheduling posts, and monitoring conversations were enough for these social media users, and Tailwind offered the best service.
Also, the flexibility of this tool is at an enviable level, so you will very easily be able to promote the content the way you actually want. Tailwind enables you to turn your ideas and visualizations into reality. Also, it is interesting that this tool has a configuration, so you can adjust everything to your wishes and needs.
Conclusion
If you are serious about marketing on social networks, we suggest you subscribe to a certain tool if it suits you and if it really helps you. First, it can save you a lot of time. Of course, the choice is yours.
Although the competition in the social media management tools market is quite high, we have compiled a list of some of the best. However, recently a large number of users have placed their trust in Postly. If you're wondering why that is, try Postly, and feel free to let us know what you think.