Namesilo is a popular domain registrar. It manages over 3 million domains. A few months back, the company added a new service to its portfolio by introducing three shared web hosting plans. Thus, NameSilo has now joined the likes of registrars such as NameCheap, GoDaddy, and others to become a hosting service provider.
Web hosting companies are not uncommon. Several hosting firms claim to provide a great service. Unfortunately, only a few companies are worth trusting. Can NameSilo compete with the leading shared hosting firms? What features does it provide? Is the company trustworthy? Here's our unbiased review of NS:
The hosting plans of the firm start at $2.99. NS has launched three plans – Starter, Premium, and Turbo. As of today, the company lets you host up to 10 domains.
Plans and pricing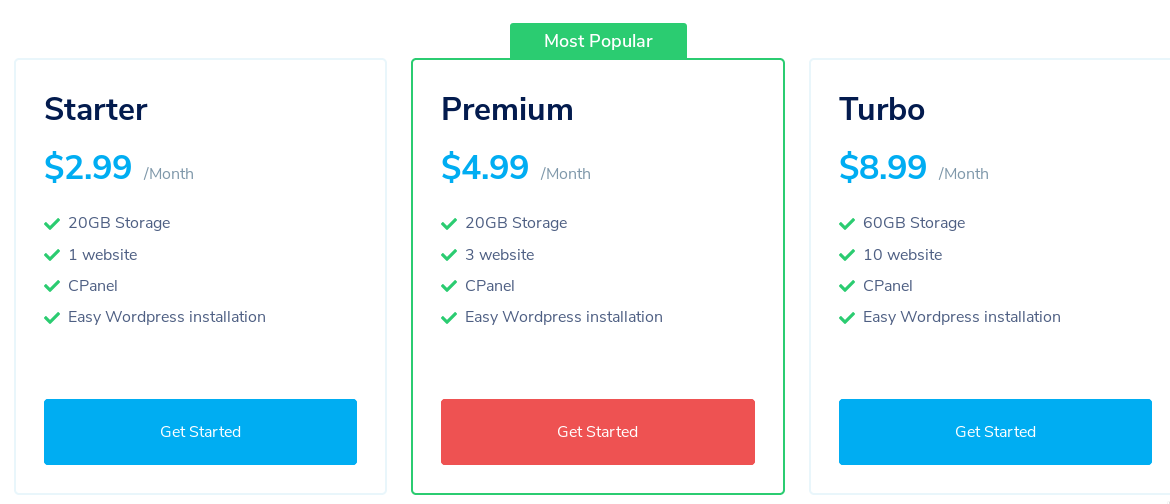 The Starter hosting plan costs $2.99. It supports 1 website and offers 20GB storage. The Premium plan is priced at $4.99. It allows you to host 3 websites. The storage space is the same as that of the 1st plan. The 3rd plan, Turbo enables you to launch and manage up to 10 websites. The storage memory provided by this plan is 60GB.
See the plans on Namesilo's official website
Extras
NameSilo bundles a free email address (of your choice) with each of its hosting plans. Your email account has 2GB storage memory. The company offers a dedicated email client app for Linux, Mac, and Windows operating systems. The email service provides a calendar module and supports 2 accounts. It enables you to manage contacts. The free email service doesn't support IMAP or POP protocols. In addition to the email account, NS also offers a Control Panel aka Cpanel tool.
Must see: Bluehost WordPress Pro review
Discount
NameSilo supports monthly/yearly subscription plans. If you buy a yearly plan, you'll enjoy $0.60 to $1 discount every month.
Buying a plan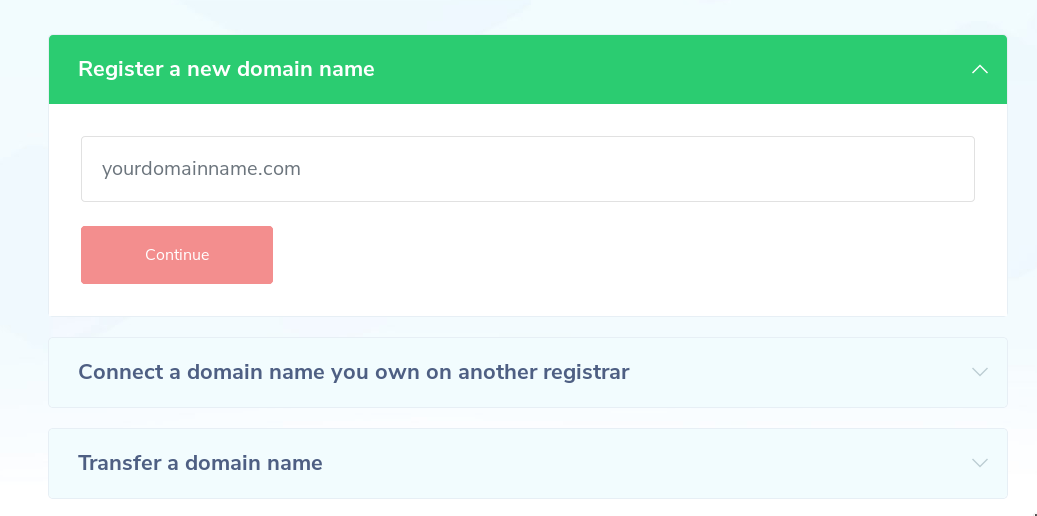 Visit NameSilo's official website. Now, choose one of the three plans by clicking the "Get started" option. Now, select one of these options:
Register a new domain name.
Connect a domain name you own on another Register.
Transfer.
Choose one of the above options and follow the instructions. Now, pay Namesilo the fees to complete the transaction. NS lets you edit the nameservers before completing a transaction.
User Interface
The UI of the hosting manager and the main interface of NameSilo is beautiful. The main interface has an option called "Hosting Manager". To manage your hosting account, click this option.
Website Troubleshooter and knowledgebase
NameSilo provides a website troubleshooter tool with which you can find solutions to the issues your website is suffering from.
Support
Like many top registrars, NameSilo offers live chat and email-based customer support. To get support, you should be logged in to your NS account.
Also see: WPX hosting review
Uptime
The company has not mentioned the guaranteed uptime for its hosting plans. It has only mentioned that users of its email hosting service will enjoy 99.9% uptime.
Click here to buy a hosting plan from Namesilo
Pros
Reliable: I've used the domain registration service of Namesilo. I never faced any issue with the company. Also, I found the company's support staff reliable. I expect the company to provide similar support to the hosting service users.
Cheap: Namesilo provides a good discount to annual hosting plan buyers. Its starter plan is one of the cheapest WordPress hosting plans in the industry.
Third-party registrars support: Despite being one of the top registrars, NameSilo supports third-party domain registrars. The company doesn't force you to buy or transfer a domain.
Cons
The company has not shared a detailed comparison of its hosting plans nor it has revealed the features or uptime users will enjoy. The only app NS seems to support is WordPress. The company has not shared or disclosed other apps supported by its platform. Similarly, there's no mention of bandwidth or free SSL certificate on the NameSilo website.
NS provides live chat support. Unfortunately, only logged in users can use this service. To ask general questions, you must dial the company's phone number or send an email.
Is Namesilo hosting worth it?
Namesilo's offering is great. However, the company should provide more details about its plans. Should you buy a hosting plan from NameSilo? Frankly speaking, $2.99 won't burn a hole in your pocket. Thus, you can try out Nameslio for a month. If you're not satisfied with the performance or support, you can switch to another web host. If you want to host more than 1 website, you should go for the Hostgator Baby plan or Siteground Growbig plan.
Final thoughts: Namesilo's web hosting plans are tempting and cheap. It also offers three modes of support – phone, live chat, and email. If you're looking for cheap hosting, you can consider buying the Starter plan of Namesilo.