New browser extensions that we can find among the tools are usually a product of users who want to improve their browsing experience. These are the people who come up with a new and better way of using the browser. As a designer, you also need to look into all the abilities your browser provides you with, such as some handy extensions that may help you do your job. The following will be about some of the best Chrome extensions for designers. You will find some great and valuable tools that will surely provide you with some stunning results on the list below. So, let's check them.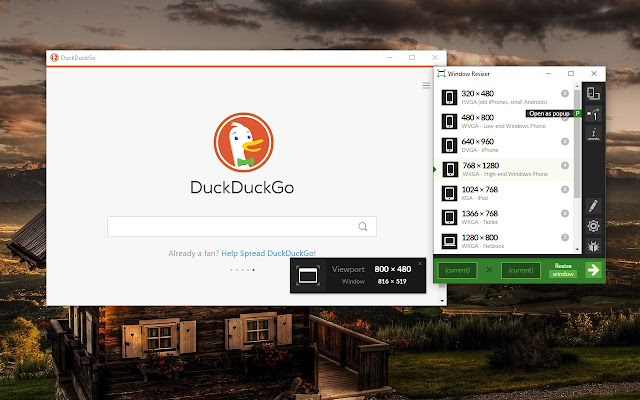 Window Resizer is a tool that helps you check out how your website looks on all the screens that have different sizes. Just open the extension and see how the site will appear in every single screen size. You can even customize the size.

This tool allows you to see many different designs that are new, trendy, and in high demand. It can give you some inspiration and ideas whenever you take a look at it.

Sometimes you want to know what color is used on a particular website, right? To find this out, you can add ColorZilla to your extensions and find out the color used on a given website anytime you want. Then you can copy the color to your clipboard, and that's it! You can hover over the elements on your website to see the HEX and RGB values used.

Using this tool, you can easily take screenshots and record your screen while you are online. You can easily crop all the screenshots/records, resize, blur, and more. It allows you to save and download your videos and photos easily.

With PhotoMania, you can play with pictures in many different ways. It provides you with some fantastic effects and allows you to create stunning visual art that will look great after putting some effort into it.

If you ever saw a text written using a particular font you did not know about, you must know how

If you like adding some cheerful emojis to your images or content, this is the perfect extension for you. You can easily add it and use it with your Chrome browser. It really can come in handy to make the website and the content seem more pleasant.
Conclusion
Hopefully, this article managed to help you find some valuable and exciting extensions you could use as a designer. All of them are special in their way and will come in handy in many different everyday situations. They are indeed worth trying!