Google Chrome is the most popular and widely used Internet browser. Billions of internet users type their requests and wait for the best results from this popular software. Every software can have additional settings and features (add-ons) that can extend their functionality and make them more usable and adjustable to users' needs. The same goes for Google Chrome and its users. Google Chrome's functionality can be extended by Google Chrome extensions.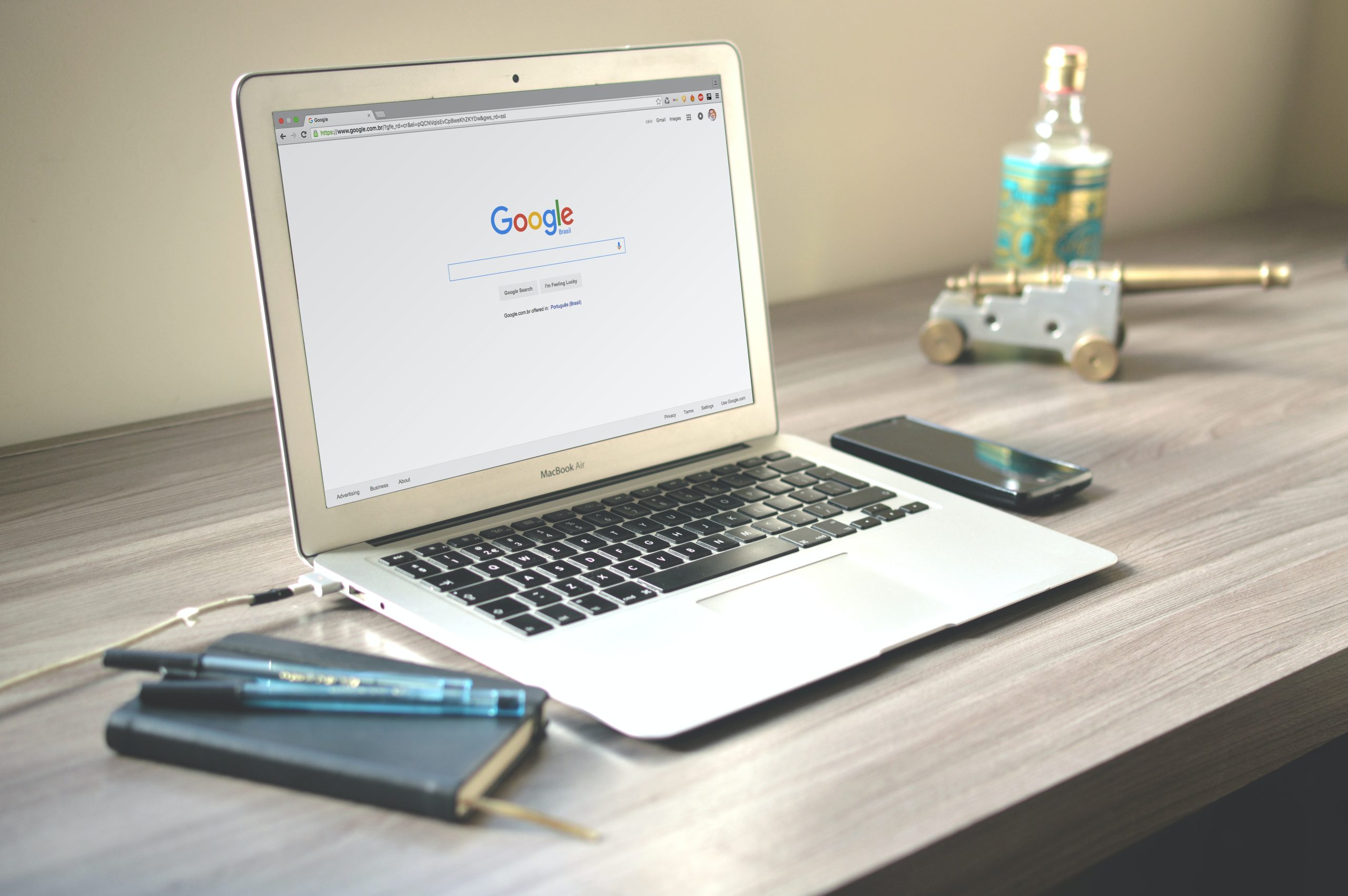 Numerous Google Chrome extensions deal with different categories of tasks and can come in handy in different manners. For that reason, it might be hard to decide what would help you most to enrich your browser functionality.
That is why we decided to do some research and help you find the best browser extensions for different purposes. This article lists 5 of the best Google Chrome Extensions for 2022. Let's see what they are!
Grammarly is the most popular browser extension among writers, but it is widely used among nonwriters as well. It helps with optimizing text and checking grammar, spelling, and sentence structure. Its strong feature is plagiarism check which shows if your text has matching content with other websites and then it shows similarities in percentages. It shows the best suggestions to make your text more professional, fluid, and readable. This application is fast with a simple and clean interface that puts focus on your work.

Nowadays, videos are taking the spotlight. If you have a video of something, you can save a lot of time on finding or explaining something. The Loom extension is a video messaging tool that records your desktop, window screens, face, and talk, and quickly creates videos. it is a great tool for teams that communicate via video and share a lot of common documents and project details. Loom works fast and becomes a new member of your team.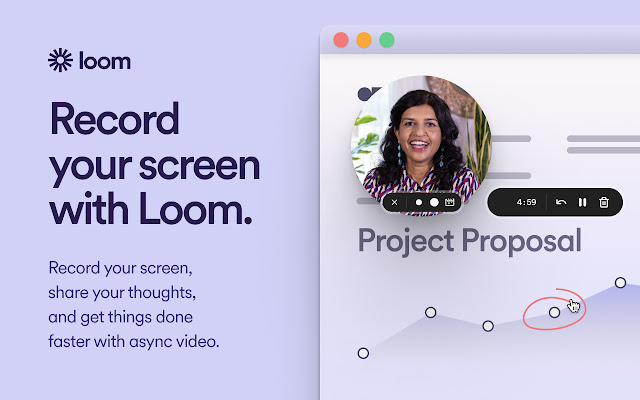 Evernote is one of the best and most used applications for organizing and planning. It helps you track your projects, collect and arrange documents, and keeps your work organized. Its browser extension is a great tool that lets you send something interesting or project related to your Evernote while researching for your work or just surfing. It takes a few clicks and lets you clip something you are reading to your preferred Evernote notebook.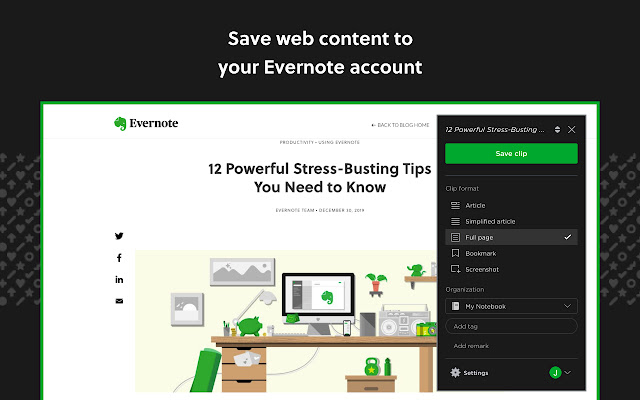 When you go to your Evernote profile, everything you clipped will be there waiting for you to use on your projects. Evernote Web Clipper has many options for saving screenshots, bookmarks, whole pages, or images.
RescueTime rescues your productivity. It tracks your activities and records your time spent on different tasks, meetings, emails, and others. RescueTime shows charts about your productive days and lets you compare different intervals and suggests how to manage time effectively. Furthermore, it works on all devices and is considered the best time-tracking and productivity solution.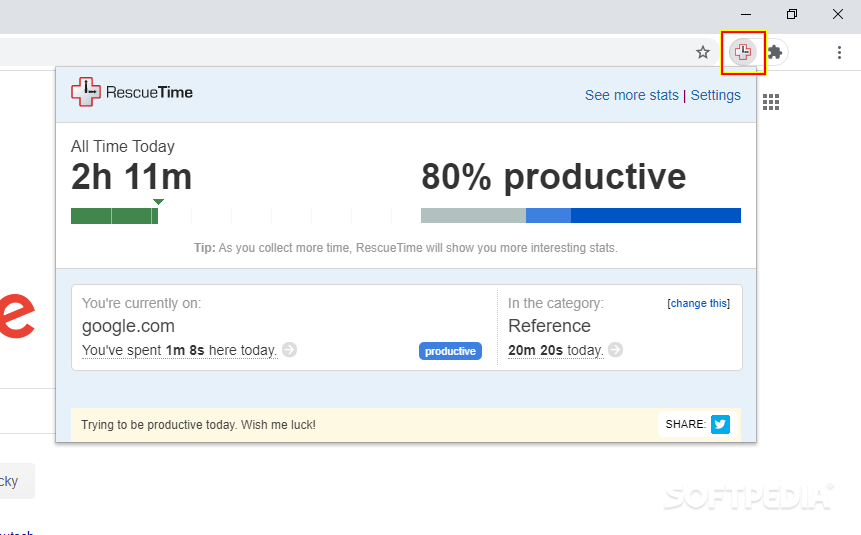 The importance of ads is big, but the distraction they cause is often unbearable. They can interrupt our work, slow down the process and cause multiple problems. That is why this extension is important. AdBlock Plus is easily installed and maintained with many options for configuration. You can block ads everywhere, or on particular sites; you can set different rules for different websites and enjoy your work and surfing.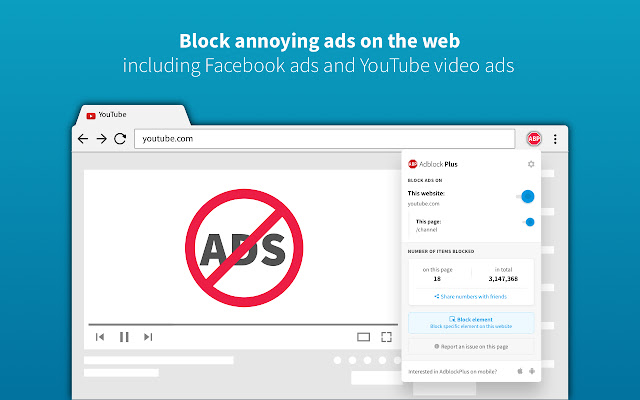 Conclusion
Everyone wants to take the best out of software and use all its features, and beyond. We want to have many things in just one place to save time and better focus on our work. This article showed some of the best Google Chrome Extensions that make your experience better and help with your work. Finally, decide what you want to make better and how you want to enrich your browser, and then find the best extension corresponding. The best options are here.