Keeping good productiveness in a company is a difficult task to maintain, but it represents the fundament for later success. As a leader of your organization, you have to be familiar anywhere and anytime with your employees' schedules and tasks.
Until today this was tracked on a paper sheet, but throughout recent years, a lot of software for effective, digitalized, and easier employee scheduling has been developed.
In this article, we are going to show off some of the finest employee scheduling software on the market.
First on our list is our favorite! Monday represents a fantastic platform for employee scheduling and task tracker that provides the possibilities to create a limitless amount of boards, share documents with the members, and distribute the tasks to every team member.
With this platform, you have a profound insight into members' current work, their availability, and progress with the current task. Communication is key to success, and Monday fully delivers with this segment, too!
It has an excellent communication style as everyone can be approached and communicated in the simplest manner possible! How so? You may assign a particular task, set the deadlines, and have a conversation with the team in the comments.
It also works well enough with third-party programs such as Gmail, Github, Slack, and Dropbox, and the plans go from $8 to $16 per person.
Pricing: $8 a month in the Basic plan, $10 for Standard, and $16 a month for a Pro plan.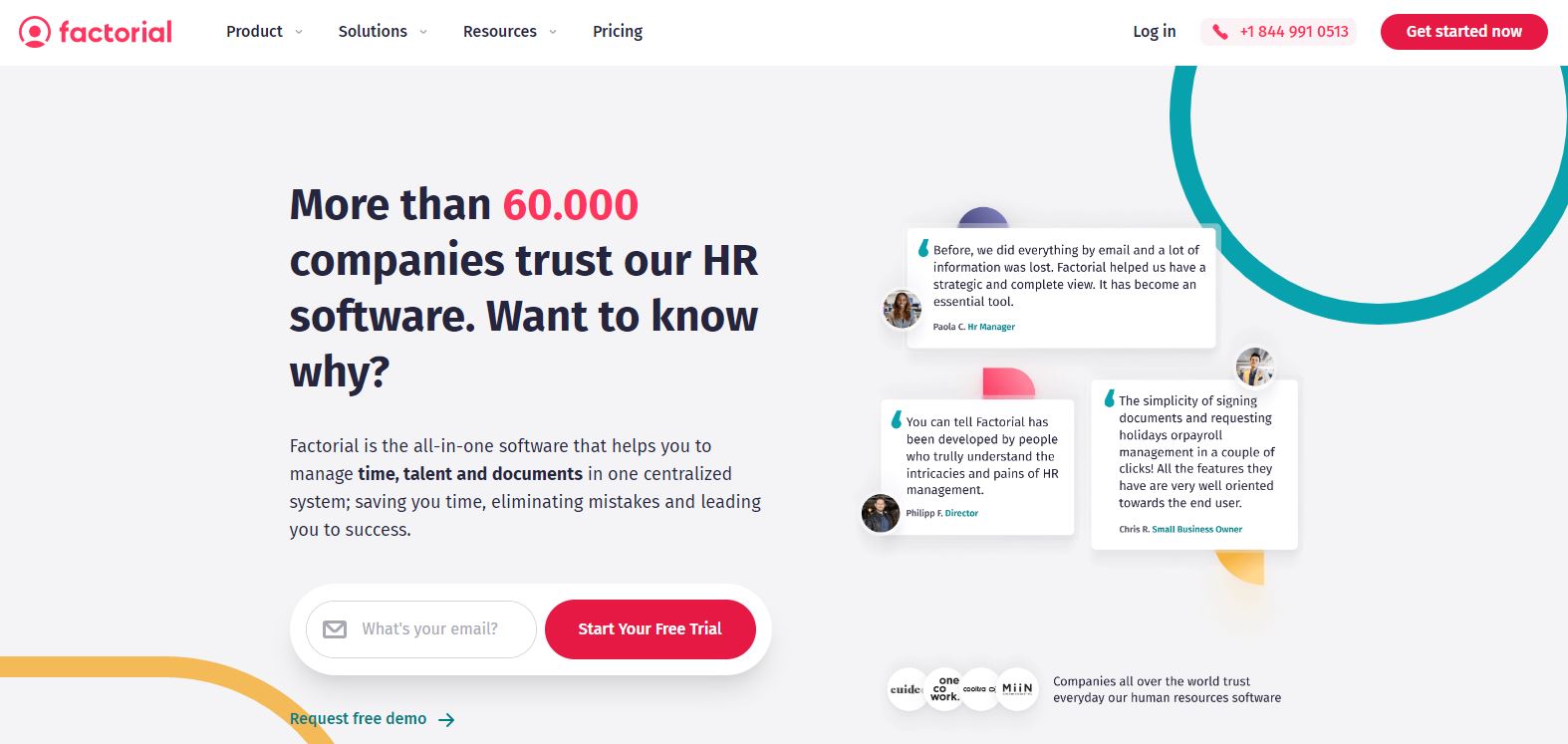 Factorial is the best option for small and medium-sized businesses for managing all human resources processes! You can track time on duty, off time, recruiting, and more, making it easier to stay in touch with your employee's work.
Furthermore, it allows you to track all the employee's holidays and every other absence to configure any type of possible absences of the organization. You can easily track and approve or deny any employee request for absence, a nice-looking and nifty calendar is one of the main features that let you have insight into all absences.
You can create different kinds of holiday policies for your employees with it. Factorial could be a pick number one for you to record the quality and amount of time your employees put into work, as you can improve overall productivity with it.
It allows you to download a report of total hours your employees actually worked, it allows them to sign in whenever they got to work using QR codes with their mobile devices, and what is the coolest about all this is that you can know the actual location of your employees when they sign in to work.
Reports and analytics are being shown in a beautiful and clear view rich in charts and curves to help you even more organize the valuable time for work.
Documents management is another great feature that stores any of your employee's documents, such as contracts, IDs, payslips, and more, leaving you with a good possibility to handle every necessary document when needed.
Pricing: $4 a month in the Business plan, and price on request in the Enterprise plan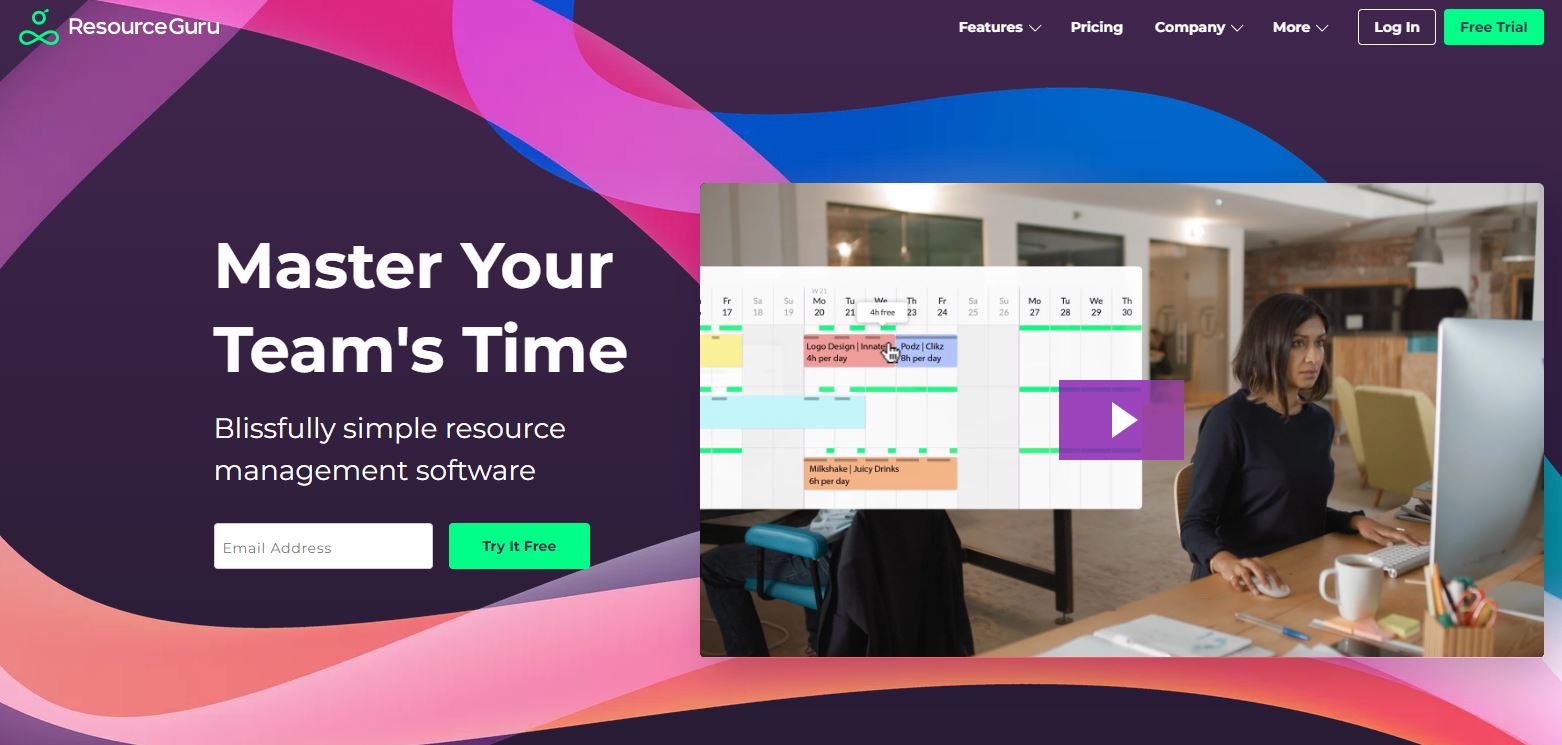 ResourceGuru is one of the simplest yet most effective platforms for human resource management for any business, no matter its size! It is widely popular among big players such as Nasa, NHS, or Pirelli, which proves it really does its job.
It allows you to easily navigate and track through your employee's list and their workload and keep them under your control to take the success out of every project you have. ResourceGuru is a fast and flexible platform with a simple interface, meaning you won't waste any time scheduling tasks. It uses a simple drag-and-drop system.
The main feature of this platform is definitely a perfectly designed calendar layout, which is utilized to highlight who and when is working, and on what. In terms of integration, ResourceGuru works very well with other platforms such as Gmail, Google Calendar, Google Sheets, Slack, and Salesforce.
Pricing: $2.50 per person per month. Free trial included.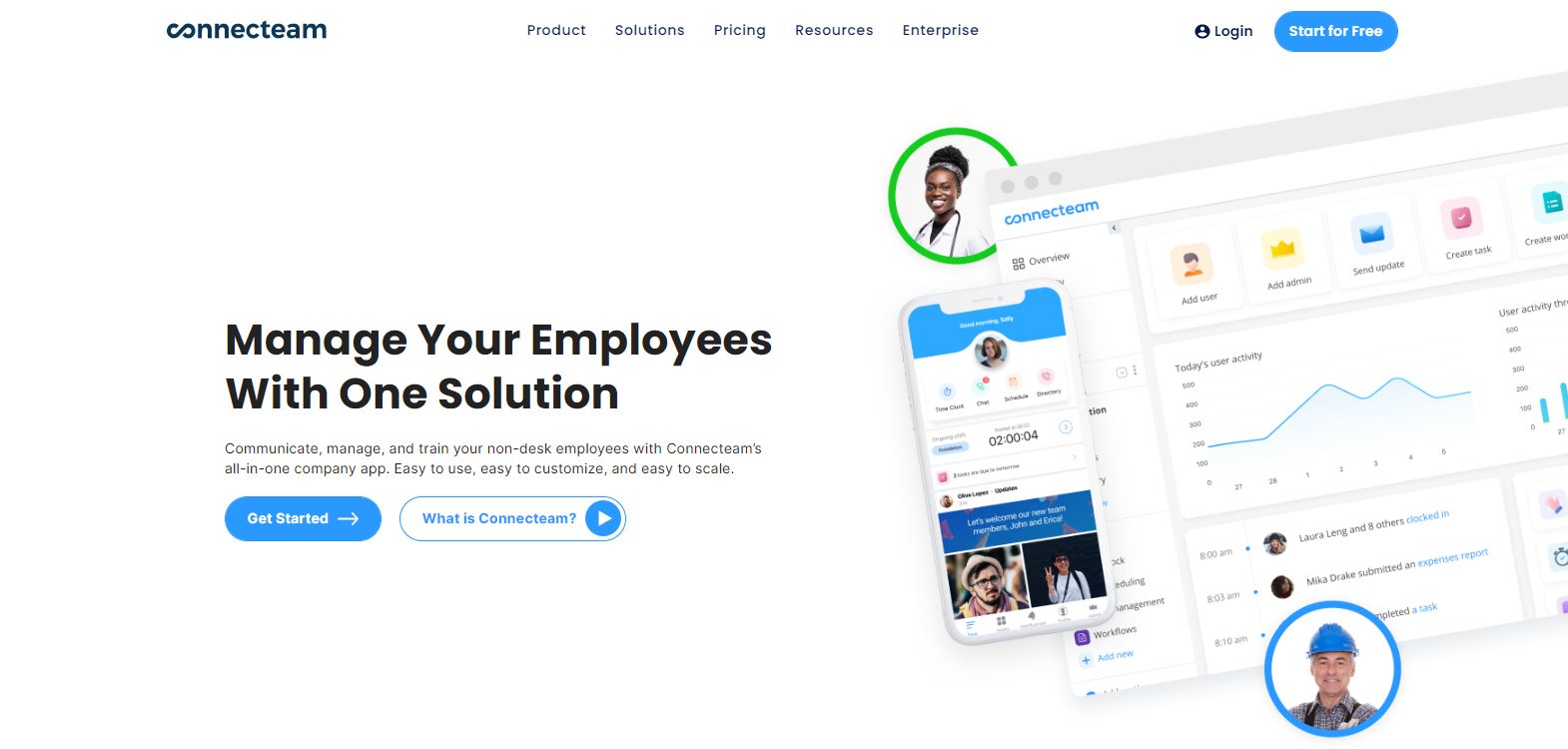 This platform is based on speed and preciseness as it allows you to work on your HR organizing in a matter of minutes! Its quick actions, great customization, automation, and simple interface just make a difference when it comes to scheduling and tracking the flow inside your organization!
You can create and edit the tasks and monitor shifts of your employees, creating single or multiple shifts manually or importing an already made XLS file using a simple drag-and-drop system, moving shift blocks around and saving yourself a vast amount of time.
Connecteam comes with pre-made single, full week, or repeating shifts templates you can use, customize them by your needs, save them for later use, and manage them by employee availability. You can add the location, exact time, additional notes, and attachments to the shifts to better inform your team members and improve the overall speed of scheduling and task completion.
Just by looking at the calendar, you can have detailed insight into who and when took action on a task – employees can set the task status as 'Rejected,' 'Completed,' 'Accepted,' or 'Claimed .'Whenever the member clock in or clock out, the system will use geolocation to track their GPS location.
Pricing: Free for up to 50 users to $191 a month with $3.6 for any additional user.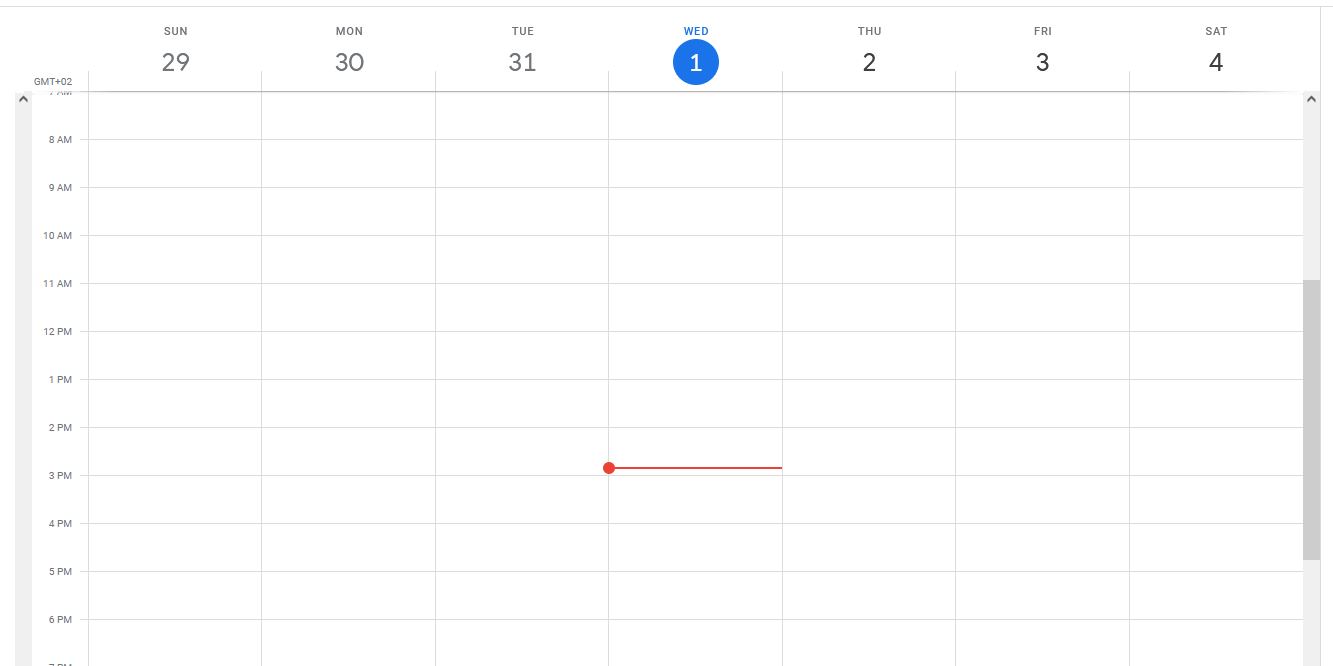 And last but not least, on our list of the best employee scheduling software is the well-known Google Calendar. It is a cloud-based platform with a clear and insightful interface that is a synonym for easy-to-use scheduling software.
Aside from its great design and usability, Google Calendar is actually a very helpful platform for any kind of planning purposes – from small businesses to schools and colleges. It offers a great calendar view with tasks separated and located in the day boxes, with an option for easy navigation through days and months.
Its main features are definitely easy adding events and reminders with the option to notify any team member, so they don't miss a task or a shift and sharing the calendar with anyone so they can have an insight into what tasks are we expecting from them to be done and import the calendar to their own.
Pricing: It is a free platform, but for any more sophisticated business use you must pay $5 a month per user.
Conclusion
This culminates our list of five great employee scheduling software and whichever you choose, you will not go wrong! All of them are effective with pretty much the same features, with some minor pricing differences.