A2 Hosting came into existence in 2001. Within 19 years, it has become of the top choice of the users. The firm started its journey with affordable shared hosting plans. As of today, A2 offers 3 shared plans Lite, Swift, and Turbo
Turbo is one of the best plans and most popular plans of A2 Hosting.  Why do we call it one of the best? The reason for this is for a little amount, you'll get a powerful dual-core server  and you'll enjoy several features. Also, you'll be able to launch and manage multiple sites from one account.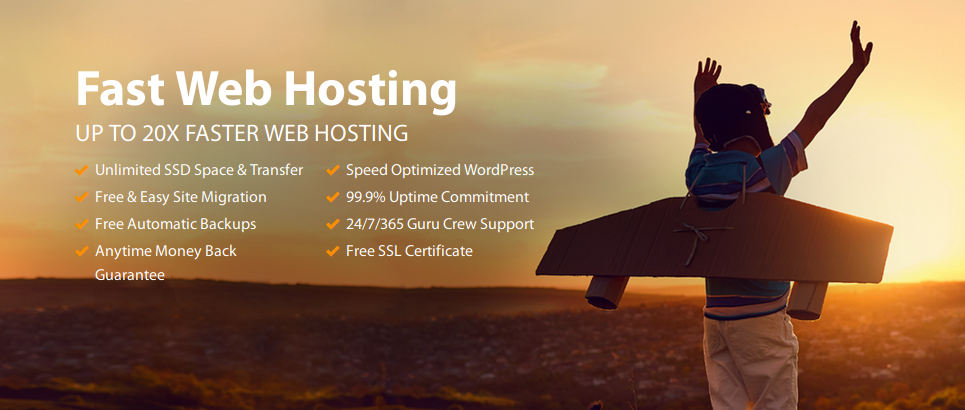 Is the Turbo hosting plan reliable? Does it support your favorite software? What features does it offer to the users? Well, the answers  to these 3 and many more questions are below:
Supported software/languages
The A2 Turbo plans lets you launch a website powered by WordPress, Joomla. B2Evolution, CubeCart, SMF, PHPBB, etc. It provides a tool called Softaculous which you can use to install these and many more apps.
A2 Turbo supports Ruby, Python, PHP, NodeJS languages. It also supports MySQL and PostgreSQL database servers. The restriction on the number of databases you can create is removed on the Turbo servers. The hosting firm enables you to choose the Python/PHP version of your choice. Thus, if your site works great with an older version of PHP or Python, you can downgrade the web-server with a few clicks of the mouse.
Learn more about the Turbo plan here
Performance
A2 Hosting uses the following two technologies to boost the loading time of websites hosted on the Turbo servers by 20 times:
LiteSpeed cache: This extension has been launched by the developers of the LiteSpeed servers. It has been specially designed for the LiteSpeed servers. LS cache is supported  by the A2 Turbo plan. Is it available only for the WordPress CMS? No, LS cache is available for Magento, XenForo, and PrestaShop as well.
Turbo Cache: This module caches the entire page and transfers it when the page is requested. It is similar to the Nginx FastCGI cache.
Special features of Magento users
CSS ad JS compression.
Cron Optimization.
LiteMage Cache.
Expiry headers.
Database management
If you're using MySQL, you'll get access to PHPMyAdmin and if you're using PostgreSQL, you'll have access to phpPgAdmin. For those who don't know, PHPMyAdmin and phpPgAdmin are powerful browser-based tools with which you can manage the databases and their tables.
Learn more about the Turbo plan here
Security
A2 employs the following tools to keep your site safe:
Hackscan: HackScan is a special feature that prevents site hacking attempts by keeping an eye on the infrastructure automatically. When an attempt to hack a site is found, A2 will block it.
DDOS: Denial of Service attacks can have a serious impact on the performance of a website and the server. A2 prevents it
Patchman: The severs of the A2 Turbo plan users are protected by the sophisticated Patchman scanner tool. Patchman can detect and quarantine an infected file, update outdated WordPress, Joomla, Drupal installations, etc.
In addition to hacking attempts, your site is protected from spam with the Barracuda anti-spam module
Learn more about the Turbo plan here
OS, locations, and hardware
The A2 Turbo severs run on the CloudLinux OS. For those who don't know, CloudLinux is a paid operating system. Its pricing starts at $14/month. When it comes to hardware, users of the A2 Turbo hosting plan are allocated a dual-core 2.1 GHz CPU and 2GB RAM. Also, users can choose one of the following four regions Michigan, Arizona, Singapore, and Amsterdam.
Other features of the Turbo users
Control panel software, unlimited email accounts.
20 times faster performance.
Automated backups, free SSL certificate, HTTP/2 support.
Access to raw access logs, AWStats, FTP support.
POP3/IMAP support, a 99.9% uptime guarantee.
Free website transfer, SSD storage, Money-back guarantee.
Learn more about the Turbo plan here
A2 Hosting Swift vs Turbo vs Lite
Well, the major difference between the three plans is that the Swift server offers 1GB RAM and it supports unlimited sites. The Lite servers give you 0.5GB RAM for your web app and it supports only one site. You can create and use up to 5 databases on a Lite server. Also, your webserver won't support HTTP/2 protocol. The high performance caching modules are available to the users of the Turbo plan only.
See the comparison table of the three plans here
Support
The support staff of the A2 hosting company is called Guru Crew support. You can contact them by dialing the company's support number, sending an email to their official email ID and or by using the live chat interface.
Pricing and discount
The Turbo plan is priced at $18.99 per month. With this discounted link, you can get this plan for just $7.03 i.e. You'll get a 63% discount on the fee. A2 will offer a 67% discount on its shared hosting plan i.e. you'll enjoy addition 4% discount (with 63%).
Alternatives to the A2 Turbo Hosting plans are Hostgator Business Plan, Siteground GrowBig plan.
Features

Performance

Pricing

Support
Summary
Turbo, is a mix of everything. You'll get a server with a fixed amount of RAM for your web hosting needs and a two-core processor and several web apps to play with.