With the rise of digital technology and everyone getting used to remote work because of the Coronavirus, it's more popular than ever to work from home. The days of sitting in an office cubicle for hours on end are all but gone now. Thanks to these new technologies that are becoming better and better every day, we now live in a world where work servers and apps are instantly accessible.
Your office can now be a living room, a local coffee shop, or even a park – as long as you're comfortable. This doesn't only lower the cost of business expenses, but it also makes it possible to collaborate with people all over the world on a specific project. So, if your team is transferring or has already transferred to remote work, it's high time you said yes to a few good SaaS tools. Today's article will give a quick roundup of the best Saas tools for remote teams. Grab a pen and pick a favorite or favorites.
SaaS tools are not limited by function as much as some may think at first glance. There are so many tools that could make your workday more manageable and more efficient.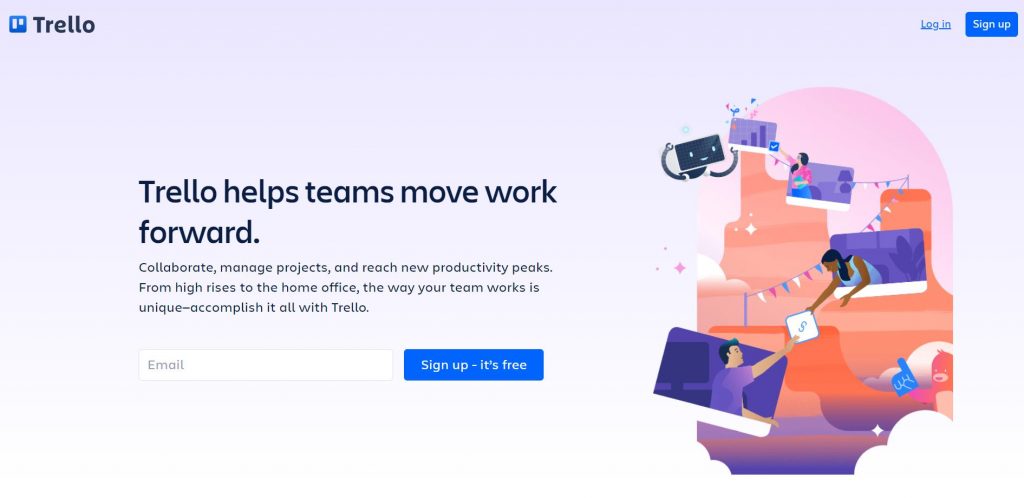 Need to connect your team and monitor the tasks everyone is working on, on a single platform? Trello is the SaaS tool of your dreams. Being one of the most famous organizational tools on the market, you've probably already heard of it, but we're here to tell you that if you didn't check it out already – now is the time.
This project management tool allows you to organize work tasks and projects using visual boards. All of them can be split into smaller categories and made easily recognizable utilizing a variety of colors.
Add cards to the projects, set due dates, jot down reminders and comments, collaborate, and work with your team – these are just some of the most notable features Trello offers. The entire dashboard is simple and easy to navigate. Drag-and-drop your tasks or cards to where you need them to be, assign workers, and watch everything get done in time, void of all confusion caused by improper communication.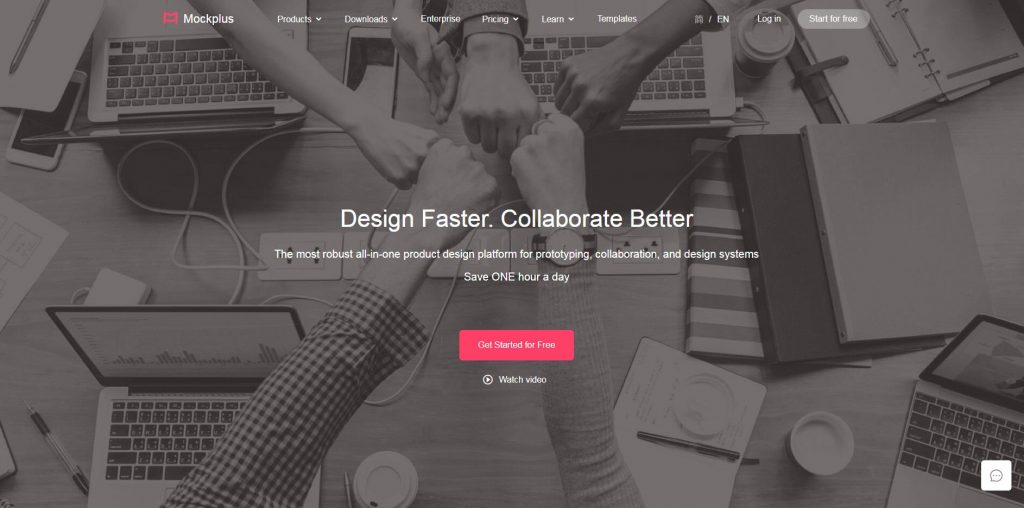 Unlike other collaboration tools you might have encountered while perusing the web, Mockplus was specifically designed to bring every team member together. Managers, designers, and developers unite! With Mockplus, you can streamline the workflow – from the first draft to the end product. Upload wireframes with specs needed and hand them off to the team to be worked on further.
Time is one thing no one has too much of, and with the help of this tool, you and your team will save a lot of it since Mockplus does most of your bidding. Yes, virtually everything can be automatized. When there's no need to waste time on mundane manual activities, everyone can focus on creating a great product and finishing it in a timely manner.
Easily generate code snippets, create backups and different versions, manage source files, etc. There's not much you cannot do if you decide on Mockplus.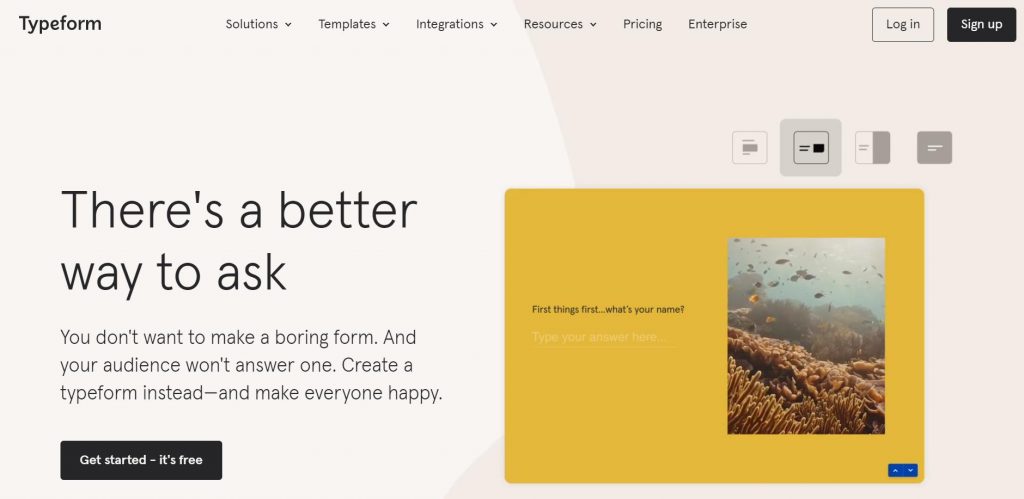 Typeform is an excellent tool for remote teams. It's an astonishingly easy-to-use design tool that helps your team create stunning forms, quizzes, landing pages, and more using a fast drag-and-drop builder. In essence, yes, all this is, is a survey tool, but a great one, and there's no doubt about it.
With its vast library of both stock images and video footage, you'll be able to create forms that pop and elicit a reaction from the user- which is the main point, right? Plus, every change made to the design is visible in real-time, leaving no room for guesswork. Once the form is to your liking, simply choose between a sizable collection of pop-up or embedding options and watch your site come to life.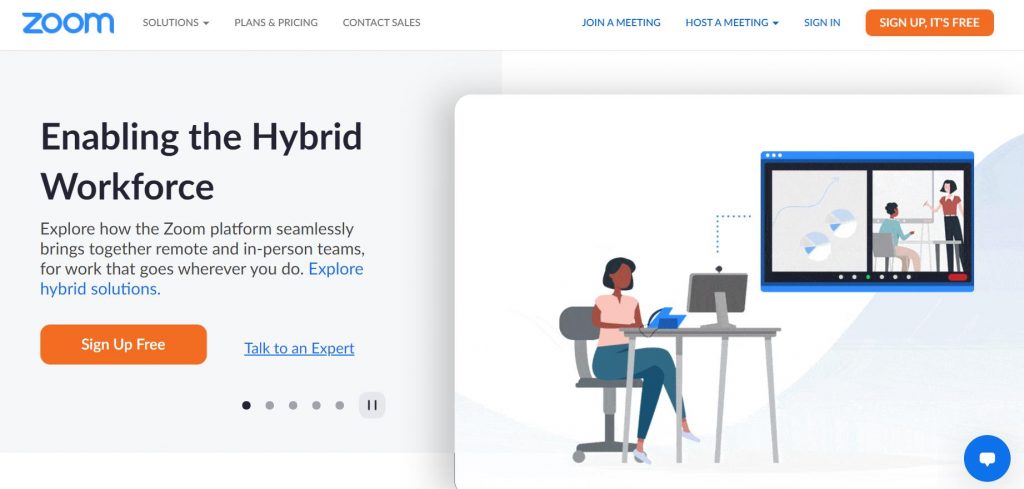 Ah yes, an oldie but a goodie. Zoom is primarily a video conferencing platform and is usable for virtually anything, school, online cooking lessons, and meetings with remote teams. Smaller teams will be able to enjoy the convenience this tool provides for free, as a basic account comes with the option to invite up to 25 participants and have a meeting that's 45 minutes long. We choose to recommend Zoom over another conference software because aside from just basic screen sharing, it also provides the ability to share files quite easily.
Zoom can sync with the rest of the tools your team uses daily, and the content library is easily searchable. In addition, it comes with some features you might not find in a video conferencing tool otherwise, such as digital signage and CRM integrations.
While we did list some of the benefits of remote work in the introduction, we did not deal with its shortcomings at all. That is where we have to acknowledge them. One of the biggest drawbacks of remote work is definitely security. While in the office, you're working on a contained encrypted server that makes sure everything is up to par; when your employees are using public wi-fi, the security aspect becomes a bit more blurry.
That's why Encrypt.me might be the most important tool on this whole list. It secures everything you do on your laptop or phone, no matter where you are. It does this by creating a VPN, aka a virtual private network. This encrypts the data and should, in theory, make it untraceable. It also makes your IP virtually invisible, and the best part is – no other devices connect will know you're using one.
There are many VPN services to choose from, but we decided on Encrypt.me because it has excellent device compatibility and is rather beginner-friendly. What we're saying is everyone on the team will be able to use it without complications.
Final Thoughts
Remote work is the future. The sooner you embrace it, the better. Businesses can thrive remotely, the expenses are fewer, and the focus is better due to a lack of distracters and self-motivation. Sure, there are drawbacks one simply has to consider, but the benefits easily overshadow them. If done right, remote work could help your business blossom. Invest in some SaaS solutions to ease the transition and march confidently toward success