VPN, or Virtual Private Network, is for everyone that uses Wi-Fi on their computers, tablets, or smartphones. An unsecured Wi-Fi network, such as those at restaurants, airports, bars, and cafes, is a fantastic place to use a VPN to safeguard your privacy. By encrypting your data and sending it through a proxy server, you ensure that you surf the web safely and secretly on public Wi-Fi connections.
By using a VPN provider, you will always have an added layer of security. This service protects your data and your IP address by simply transmitting your network traffic across a safe link towards another server located thousands of kilometers away. Because of that, we would like to provide you with The Best VPN Services for 2021.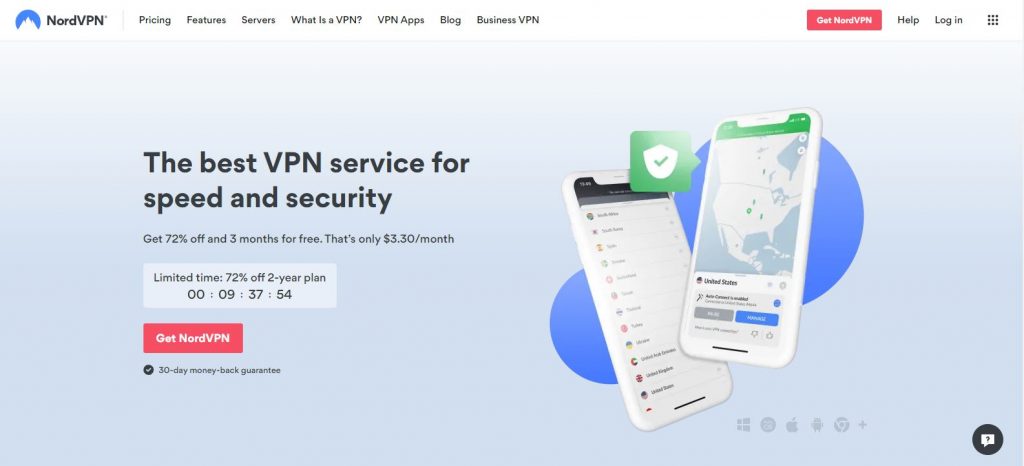 Many factors make NordVPN one of the top picks in our list of the best VPN services. With a choice of servers worldwide and the highest data security technologies, NordVPN is a customizable VPN choice. Also, in terms of security, it is the wisest choice for everyone that uses public Wi-Fi. So, you should protect your personal and professional information, protect your Wi-Fi connection, and maintain your browser history secret with this VPN service.
Just use the straightforward control panel provided, and control your online accounts, establish tunnels, and change network security settings, among many other things. For example, while watching movies on your phone and planning a movie night with friends, you can secure up to six devices via one login.
NordVPN offers three different payment options. A two-year plan costs € 2.80 per month, a one-year plan costs € 4.18, and the final monthly plan is € 10.16. As always, you may test NordVPN out for 30 days and get a refund if it doesn't work out for you.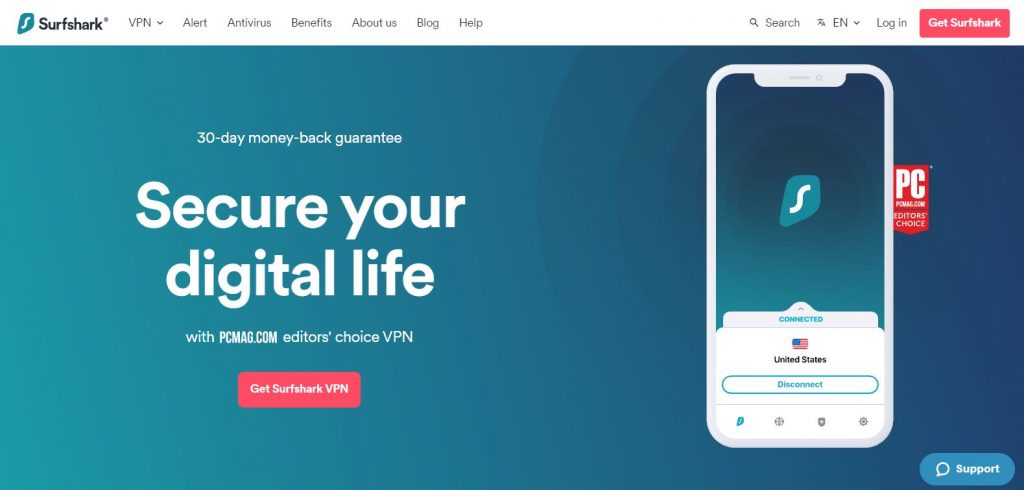 This fantastic VPN service allows you to safeguard and manage your privacy online and access unique advantages and power over your data when surfing the web. In addition to allowing you to link up several devices as you want, it also offers split tunneling as well as multi-hop capabilities. Encrypting web activity implies that no one can detect and grab your personal information. Additionally, it prevents advertisers from collecting your data.
A person's privacy is essential. When using Surfshark VPN, you'll benefit from strong security, and if you add the Alert feature, you'll be alerted if someone hijacked your data. Unlock prohibited material throughout the world in a secure and fast manner with this service. Surfshark allows users to customize their virtual position, making it look like they are connecting to the internet from a different country. Accordingly, using Surfshark will safeguard your identity.
SurfShark offers you three payment methods. The first one if for € 10.94 for one month, € 5.48 per month for six months, and € 2.10 per month for 24 months.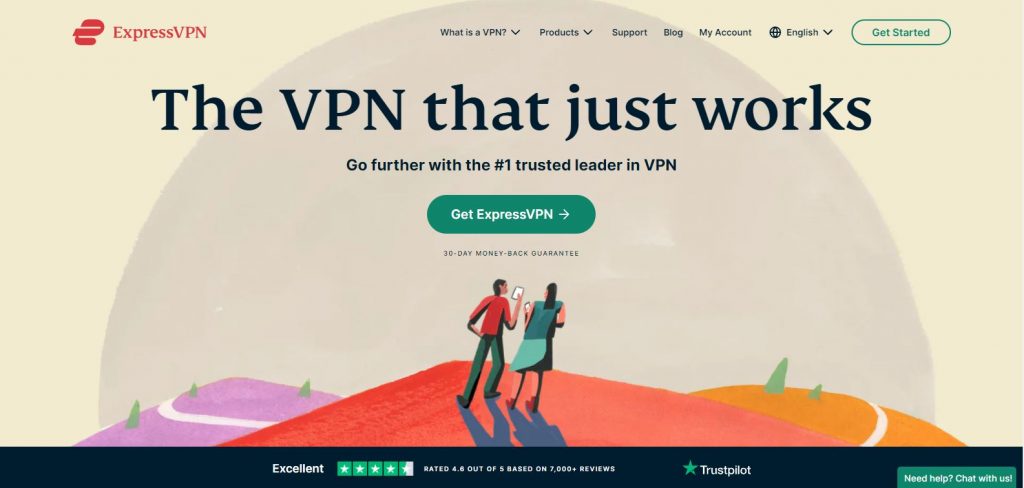 There's no doubt about it: ExpressVPN is an outstanding VPN service with a massive worldwide presence and good privacy standards to secure your data. Whenever you're online, be sure you are safe and anonymous. To protect your privacy, ExpressVPN conceals your IP address and encrypts all your network traffic.
Protecting your data is their top priority. Using their services, you will be protected from hackers and have access to any content from anywhere in the world. Your actual IP address and location do not need to be known to the world at large. All you must do is use one of their VPN servers to change your IP address. Access restricted and prohibited websites throughout the planet without leaving your home.
ExpressVPN costs $12.95 for a one-month subscription, $9.99 for a six-month subscription, and $8.32 for a 12-month subscription. There is a 30-day money-back guarantee on each membership, so you can check it out without risking anything.
Conclusion
As a result of VPNs, you and your Wi-Fi network remain protected from hackers and other malicious software. When you use a VPN, all your data gets sent through a digital gateway that's encrypted. By hiding your IP address on the internet, no one will be able to tell your location.
VPNs are a great tool to have on hand for protecting valuable information from hackers or identity thieves. You'll enjoy having more privacy and security when you protect your data from unwanted monitoring. If you want to secure yourself and your data, why not select one of the three options listed above. In all three cases, your valuables are kept safe, and you'll be pleased with the outcome.