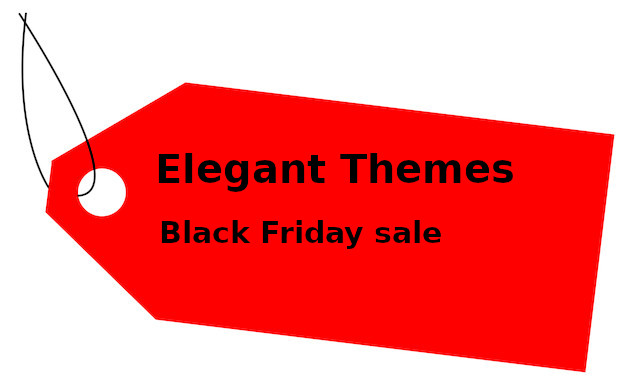 Elegant Themes offers a 10% to 20% discount to its users on special occassions. This Black Friday, the company will offer a flat 25% discount to its users on its following two plans:
Yearly: This subscription plan of Elegant Themes costs $89 normally. It offers a 1-year support/update and access to the Divi/Extra theme, and Monarch/Bloom plugins. On Black Friday, you can buy this plan for just $66.
Lifetime: This is the most popular subscription plan. It offers lifetime updates and support. It is priced at $249 but on Black Friday, it will cost just 186.25. This plan includes every plugin and theme shipped with the "yearly" plan.
If you've been planning to buy a subscription plan of Elegant Themes, this is the right time. Why this is so? Well, the 25% discount is the highest discount the company has offered to date. In addition to the massive Black Friday discount, ET will also offer 15000+ prizes and DIVI Packs to the users. The prize might be given to the 1st 15k buyers. Make sure you don't miss out on this opportunity and buy the plan as soon as possible.
About Elegant Themes and its products
ET was one of the first theme development companies to bring the drag and drop builder to the WordPress CMS. Since its introduction in 2008, the DIVI builder has received several minor/major updates. These updates have made DIVI Builder the most powerful WordPress page builder. It wouldn't be wrong to say that many of the page builders that were launched for the WP content management systems since 2010 have been inspired by the DIVI builder. The DIVI builder powers the following two templates of ET:
DIVI: This is a multi-purpose and feature-rich WordPress theme. DIVI theme has a great design. You can use it to launch a beautiful business, personal, blog, corporate, etc website.
Extra: This is a responsive magazine theme. Extra theme ships with many features which include a review system, mega menus, etc.
The above two WordPress templates support the WP live customizer tool. They also add a theme options page to the WordPress admin area. You can customize the template from this section as well.
Elegant Themes has launched two great plugins – Bloom and Monarch. The Bloom plugin is an email opt-in plugin. It lets users add stylish opt-in forms to the pages. Monarch is a beautiful social sharing plugin. It can add social sharing buttons of various networks at different positions on your website.
Each year, the company has been organizing Black Friday and Cyber Monday sale in which it sells its paid plans for a good discount.
ET had launched the Divi Marketplace – a place where you'll find layouts, modules, pre-designed templates, etc designed by third-party firms/developers. The Elegant Themes sale 2020 will feature paid items that you'll find in the Divi Marketplace. During the sale, you'll be able to buy the items with up to 50% discount.
Can you buy DIVI Builder separately? No, Elegant Themes doesn't sell the DIVI builder, the backbone of the Divi, and Extra theme separately
Is Elegant Themes worth it?
Yes. The reason for the same is the powerful DIVI builder and no restrictions. The page builder lets you design pages as well as posts i.e. you can design a post/page template with the drop and drop builder. You can use the themes of ET on as many websites as you want. Each site can have a different appearance/layout, thanks to the DIVI builder. Another good reason to purchase a subscription from Elegant Themes is premium support and updates. If you've any doubts, you can ask the support team. ET rolls out updates to its plugins and themes on regular basis.
What if you've never worked with a page builder tool?
Well, it is easy to design pages/post templates with DIVI. You just have to spend some with the tool.
Final thoughts: If you are looking for premium WordPress theme subscription plans that don't ship with 1 site restriction, the Elegant Themes subscription is worth buying. In addition to the yearly license, ET offers a lifetime license too.