Nowadays, if we have our own company or even want to focus our career on the internet, it is necessary to have a website. To create sites, you must use the most modern techniques to reach new heights and be ahead of others. Website design can sometimes be a painstaking process because we cannot choose between different software.
For WordPress web designers, there are several web design software options available that can streamline the process of creating a modern website quickly and with ease. These tools often feature intuitive interfaces, drag-and-drop functionality, and customizable templates, allowing designers to bring their creative visions to life efficiently.
Which one is the best, which will make our site easier to make, and save us time? With this article, we have decided to help make your job easier by presenting you with the most modern web design tools.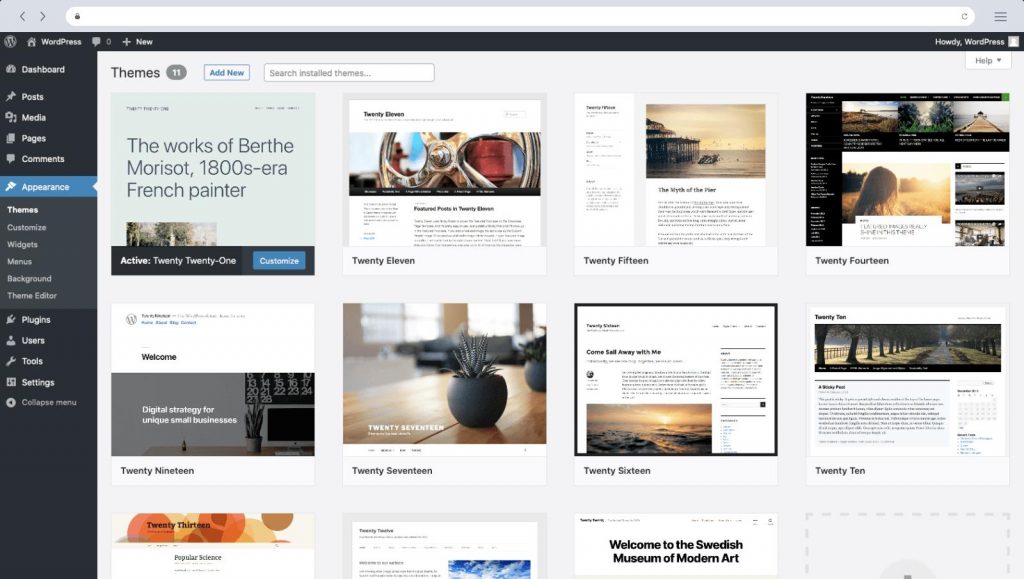 WordPress is one of the best blog and CMS platforms whose primary orientation is aesthetics, web standards, and ease of use. The easiest and fastest way to create a website today is to use a free CMS system. One of the most popular is WordPress.
WordPress.org or WordPress.com
WordPress.com is a free platform where you can build a blog or website. It is the simple platform of choice, so if you are not knowledgeable in technical details, you will not have a problem with it. You only need to register, then you can get a free account and choose a subdomain (nameofmyblog.wordpress.com), or if you would like to pick a domain (nameofmyblog.com), you will need to pay, and you need to choose a free theme and start creating content.
WordPress.org shares its name with WordPress.com. Both are based on the same CMS, but WordPress.org is a different platform. Automattic does not run everything. Instead, you run and maintain everything yourself. WordPress.org is a self-hosted version of WordPress.com with which you can build your website. In the process, there will be no one to help you. You will be dependent on yourself and your technical knowledge.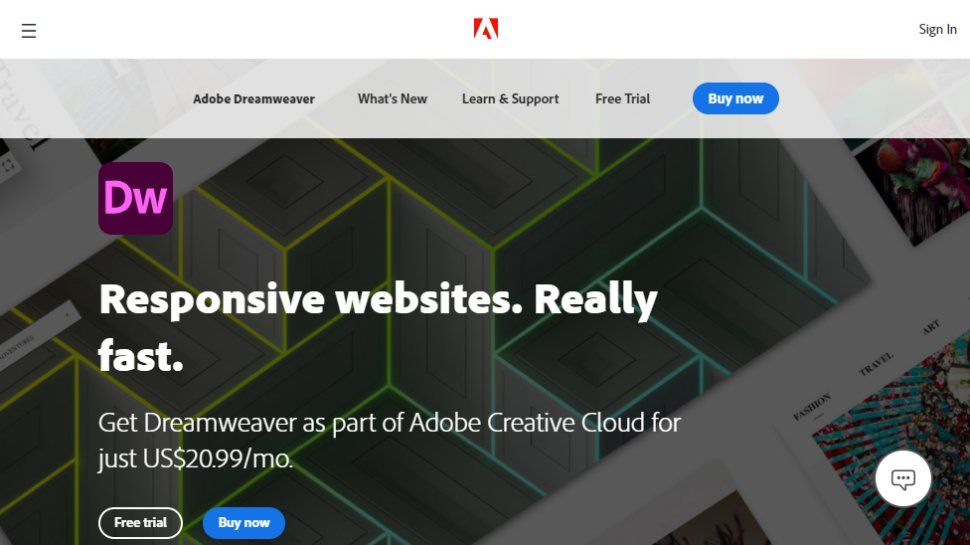 Adobe Dreamweaver is a professional web design software developed in the first version by Macromedia Inc. Adobe Systems Inc later bought that company, so Dreamweaver is one of the most popular web design tools today. It is available for Windows and Mac operating systems.
Dreamweaver has a Designer, which allows you to create and edit a website without knowing syntaxes. Also, it has a code editor, which you can use for creating advanced websites.
Key features
One of the main advantages of this software is its live viewing option. What does that mean? It means that you can see exactly how your website will look on various platforms before you place it on the server.
Git Support – you can easily collaborate with Git support while managing your source code.
Easy to upload using FTP – Dreamweaver comes with in-built FTP features so you can upload files directly to your website.
Dreamweaver is very easy to use, and with it, the creating of a website is simple.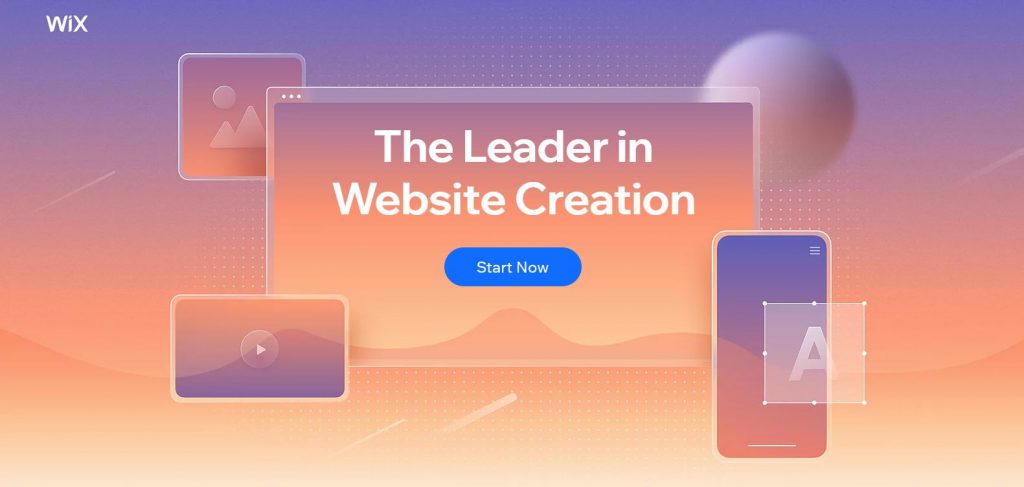 Wix.com is a leading cloud-based design platform with millions of users worldwide. It is a powerful website design platform and is easy to use. The free sites offered by Wix include free subdomains, limited storage space of 500 MB and bandwidth, and built-in Google Analytics, and other Wix add-ons.
Wix gives you 100 templates, unlimited pages, and other tools FREE, but you can subscribe to Wix Premium Plan, where you can connect your domain, remove Wix ads from your website, and more. Most Premium Plans include a 1-year free domain voucher. In addition, you can try Wix Premium Plan, and if you decide it is not for you, you can cancel within 14 days and receive a full refund.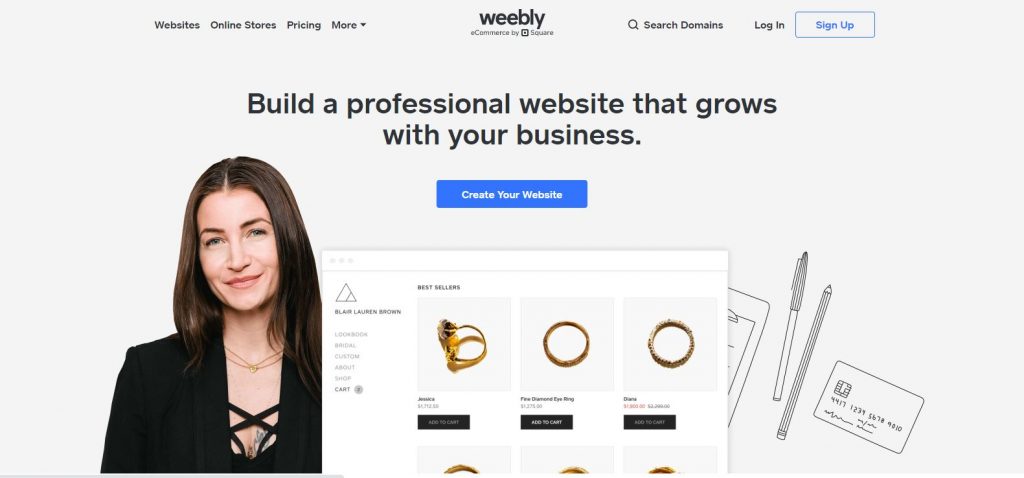 Weebly is one more online CMS and made for people with little or no coding experience. This online tool provides simple drag & drop tools for creating a website. It offers quality options, and you can build your website on your own from the beginning or using some of the provided templates.
Weebly provides over 100 professionally designed themes. Once one of the offered themes is selected, you can customize its design the way you want. For those who have experience with HTML and CSS, the Advanced Theme Editor will allow you complete design flexibility. All Weebly themes are responsive.
Weebly also offers a free domain or sub-domain from Weebly.com (subdomain.weebly.com) and allows the use of an internet domain owned by the user. When you use the free plan at Weebly, you have free SSL security, 500MB storage, an internet domain with Weebly branding, and more. You also have paid options, three of them in total – Connect $5.00/mo, Pro $12.00/mo, Business $25.00/mo.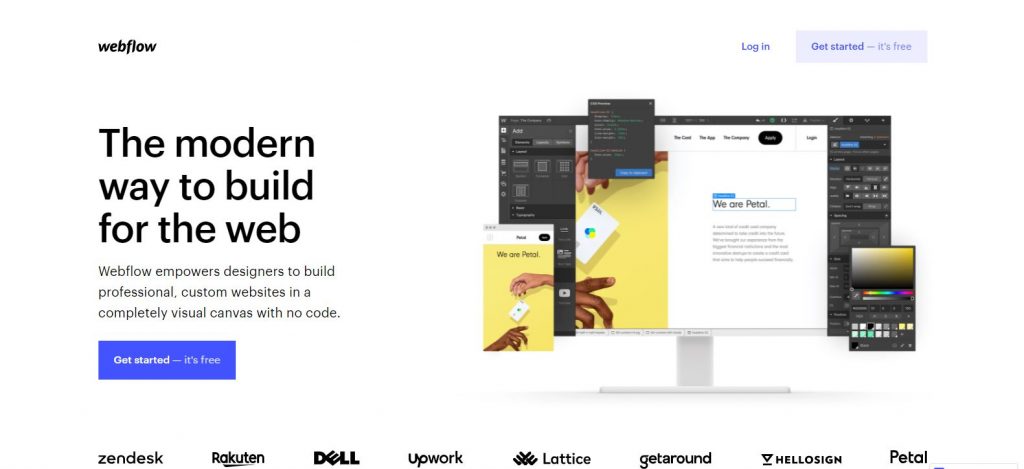 Webflow is a cloud-based website creation tool in-browser. It allows you to use the drag and drop option to create a custom-made website without coding. It gives you the power to design, build and visually launch responsive websites.
It is a tool for web designers who do not like to code to create an entire site. Webflow helps generate a website for a purpose that suits the user, whether it is marketing and design teams, companies, or freelance teams.
In terms of payment, Webflow offers you a forever-free plan that allows you to create and publish two websites free with the webflow.io subdomain. If you want to use a domain with your name, you need to pay for a Site Plan subscription. The free plan is forever free and does not require a credit card.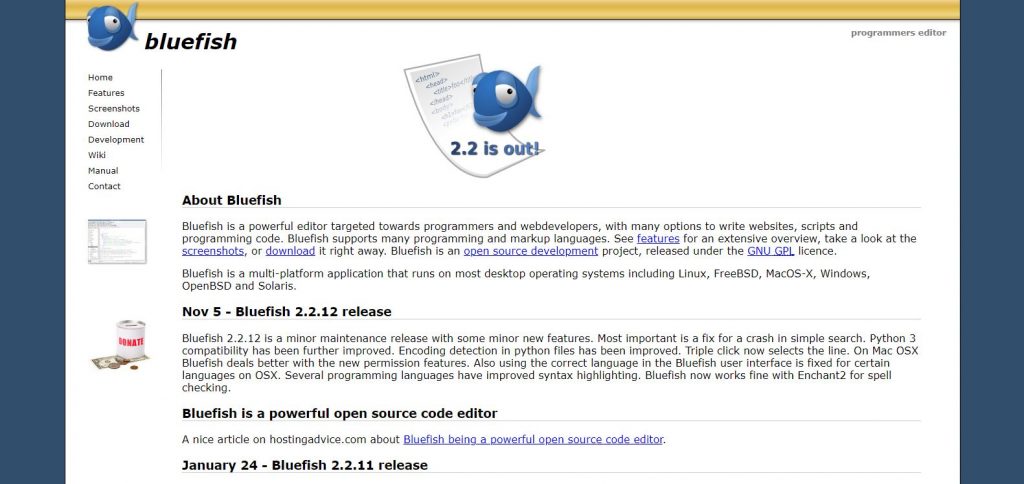 A Bluefish is a tool used to edit the code and making websites. It targets designers who know how to write HTML and CSS and common programming languages, such as PHP and JavaScrip. The purpose of the Bluefish editor is to simplify coding and error reduction. It is available for Windows, Mac OS, Linux, and other UNIX platforms.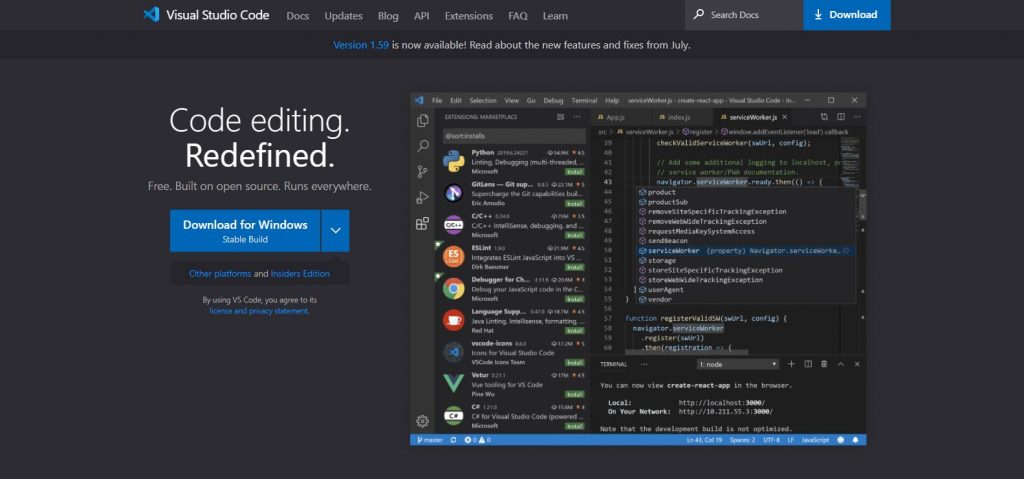 Microsoft Visual Studio Code (VS Code) is a lightweight and powerful code editor available for Windows, macOS, and Linux. It comes with built-in support for JavaScript, TypeScript, Node.js, and it has a rich ecosystem of extensions for other languages (such as C++, C#, Java, Python, PHP) and runtimes (such as. NET and Unity). VSC has its terminal and debugger.
Themes are the very first and easiest way to customize your VSC to look much nicer. There are so many themes out there. You can get Extensions from VS Code's Marketplace. They provide almost any functionality that you think VS Code might be missing out of the box.
Conclusion
As you had the opportunity to read, if we have our own company or even want to focus our career on the internet, it is necessary to have a website. Web design software provides users the tools to design, edit, and update websites. Web designers use the programs we suggested you use in this article to create a website through WordPress, Wix, Webflow, Weebly, Dreamweaver, or Visual Studio Code. However, if you have a vision of a custom website that is a bit harder to create, you might need professional assistance from a top custom web design company that can do all of the heavy lifting.
Try one of the software we have mentioned, and enjoy designing your beautiful websites!