Whether you're looking at Figma alternatives because you want to try a new solution or compare other viable programs, you'll be pleased to hear there are many available on the market.
In this post, we've provided alternatives to Figma that you can utilize to strengthen your web design approach in the upcoming year of 2023. Additionally, you'll discover more reasons to think about alternatives to Figma and how to assess different choices.
1. Sketch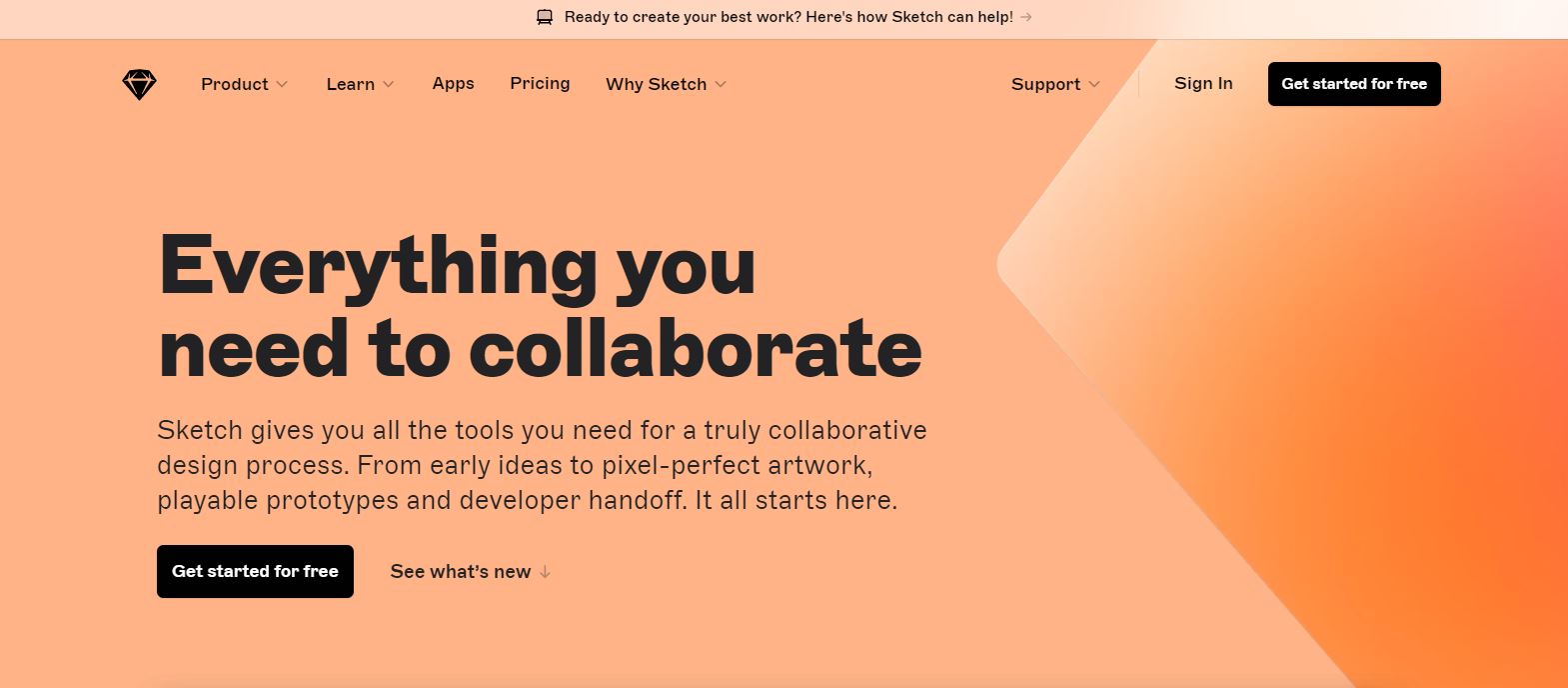 One of the main Figma rivals, Sketch, attracts consumers with great capabilities for collaboratively generating prototypes. This platform is usually preferred by students and independent contractors because it is free.
As a result, you can engage in effective teamwork and brainstorming within this web design software. Additionally, it enables the integration of third-party tools for screen mirroring, bitmap editing, import from drawings, and other functions.
Sadly, the software is exclusively intended for Mac users. You will be given excellent tools, such as editable Boolean operation, pixel-level zoom, snapping, smart guidance, and more, if you chance to be a member of this group. Making a contemporary design will be simple with the pack of customizable Artboards and templates.
2. CorelDRAW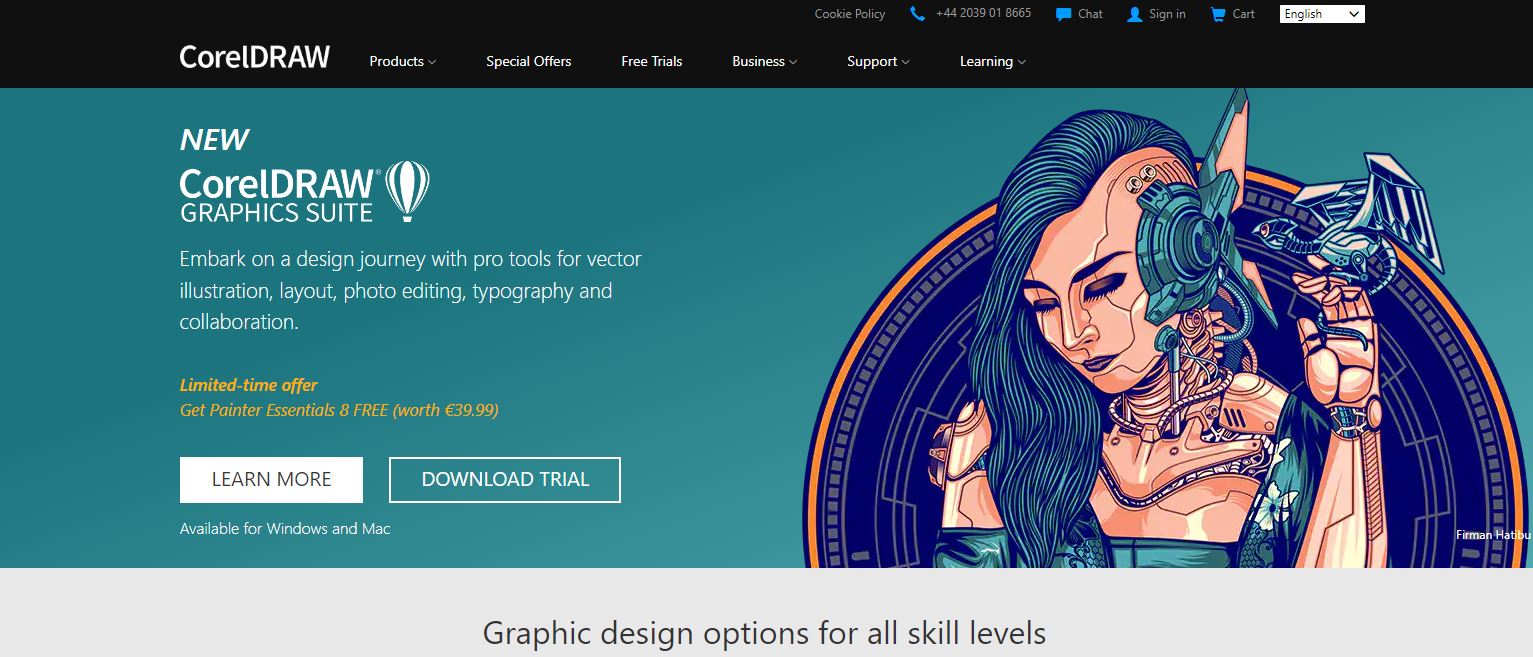 It seems as though CorelDRAW was designed to be as adaptable as possible. That's unquestionably a significant advantage for it, and it'll only get more so as time goes on and more people realize its entire potential. CorelDRAW makes it possible to create some creative designs, which is essential for print businesses, as a visual representation is the one thing they rely on most.
With this software, designers have the resources to invest in a single software with all the functions and resources needed to uphold a centralized process for product design. It doesn't offer much in terms of collaboration, but you can always integrate it with another tool.
3. InVision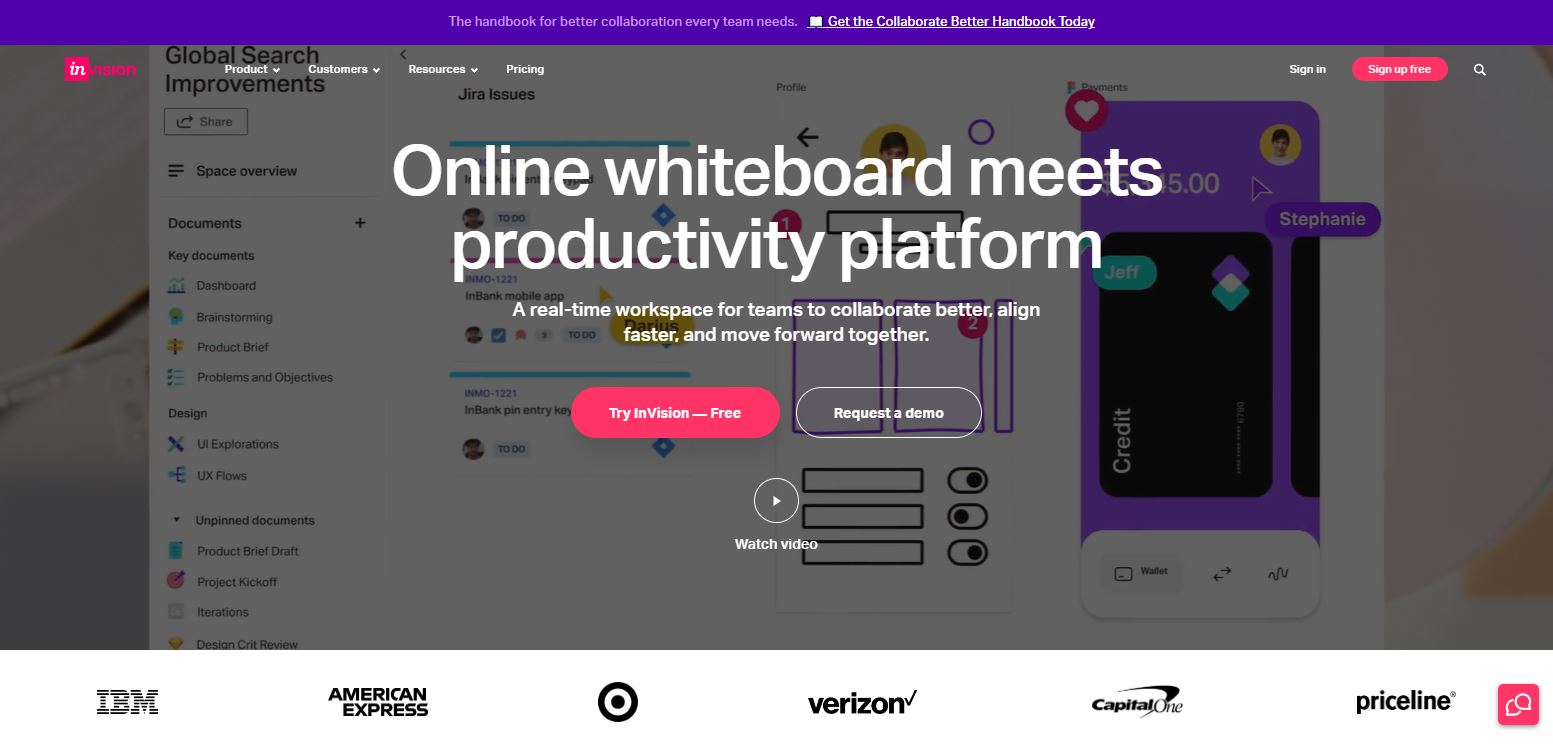 InVision is focused on collaboration, much like Figma. The platform takes pleasure in offering a real-time workplace that enables users to easily coordinate with their coworkers. On this platform, multiple users can collaborate at once, and the solution optimizes your workflow so that you only need to go back to one location for the duration of the project.
Due to its capability for wireframing and prototyping, InVision is an effective substitute for Figma. Additionally, InVision has a user-friendly interface that can be learned in a matter of hours, along with a wealth of information. The platform's website also offers interaction opportunities with InVision users and ambassadors.
4. Affinity Designer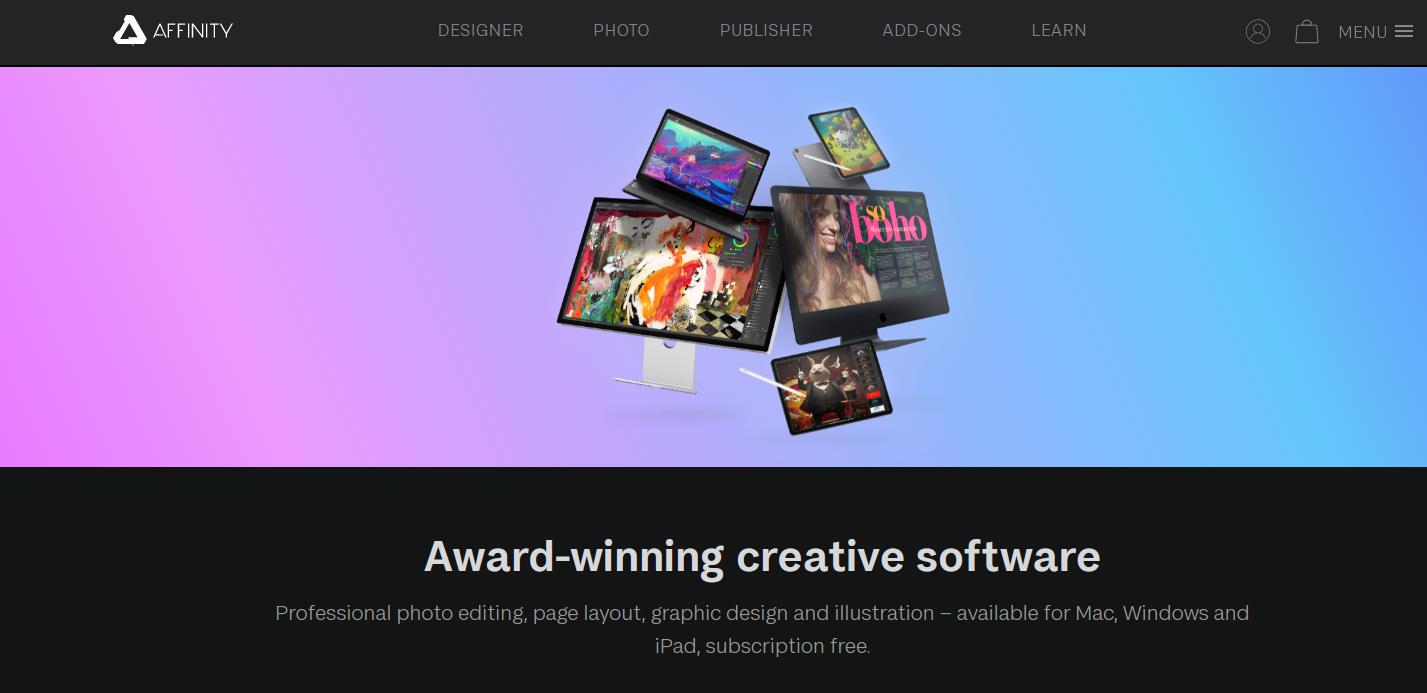 If you want to create vector drawings particularly, Affinity Designer is a good alternative to Figma. This software, in contrast to its competition, features a more user-friendly interface and a toolkit that is similar to Adobe Illustrator. It is completely unmatched if you want to create original vector-based designs and will be useful for pixel and vector design experiments.
The best feature is that all the adjustments can be made in the same setting. Working wonderfully on Mac, Windows, and iPad OS, Affinity Designer is a great option for those focusing more on the design aspect of Figma. The ability to quickly switch from a vector-based to a raster-based workspace sets it apart from other web design programs similar to Figma.
5. Penpot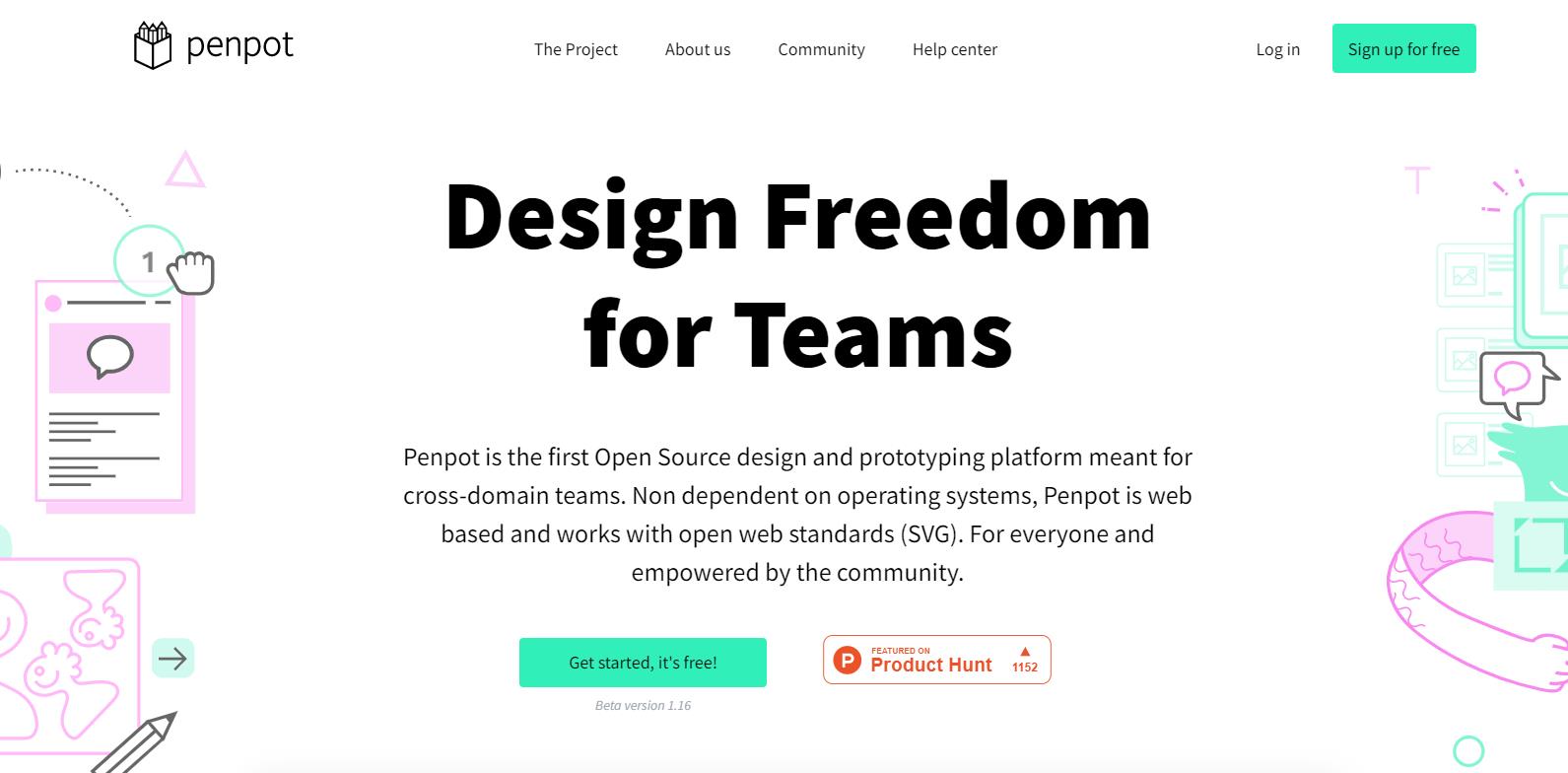 Penpot is a free and open-source prototyping tool that is currently undergoing beta testing. It's a popular Figma replacement since it allows users to use SVG files in the native format.
Additionally, a range of web-based collaborative features is available on this platform. As a result, more people will have access to design projects without having to worry about obtaining proprietary software.
You can utilize Penpot's cloud-based software in addition to the web tool to test it out. The main elements from the web app are repeated in this case to offer a cross-platform solution.
One advantage of using Penpot online is that you don't need a powerful computer to complete graphic design tasks; any device with a browser will do.
6. Mockplus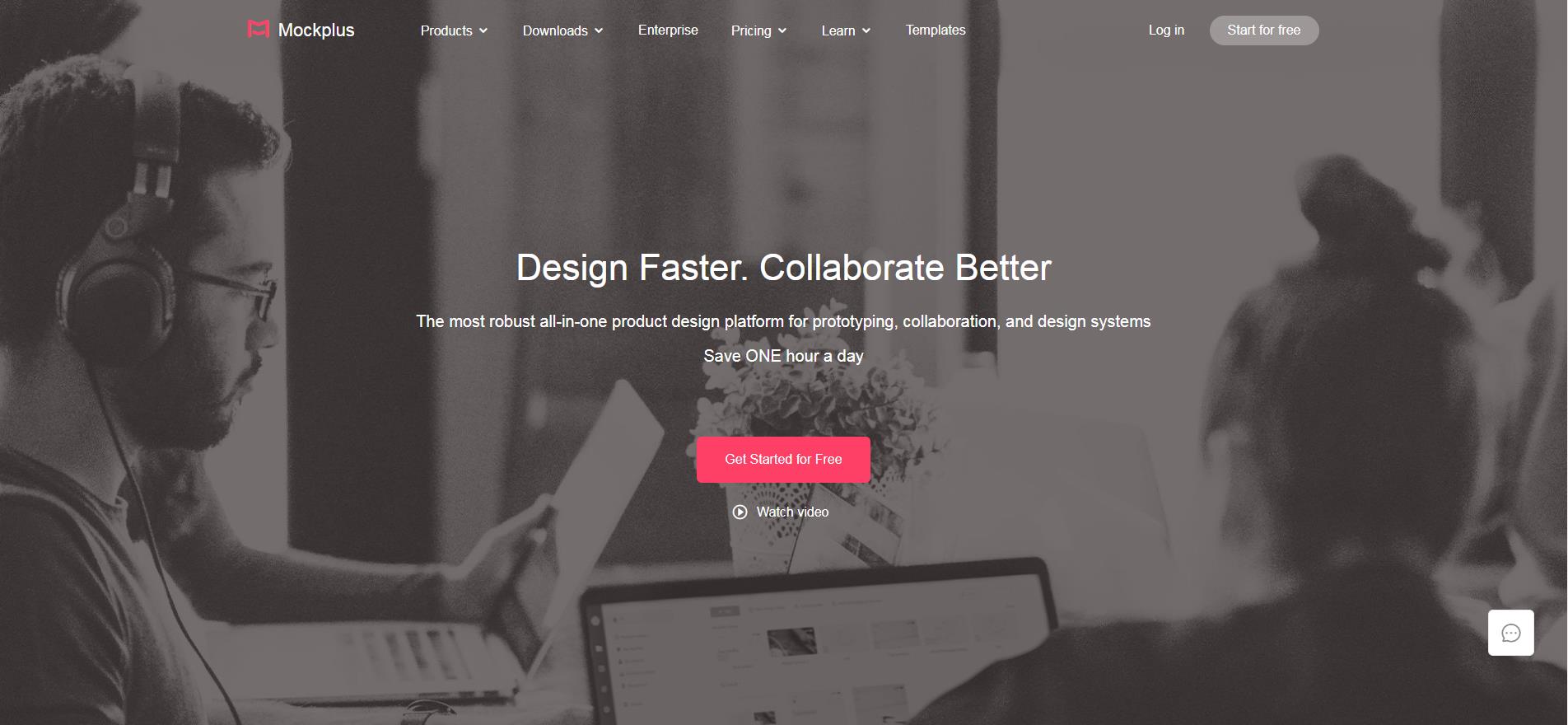 A complete platform for product design collaboration, design systems, and prototyping is offered by Mockplus. You can easily collaborate with product managers, designers, and engineers with the aid of Mockplus.
For team cohesion, the platform, comparable to InVision, also offers dynamic and reusable design methods. These systems are easy to share, manage, modify, and maintain.
In addition to interactive prototyping, Mockplus offers over 2 million users and 200,000 teams on its platform. Additionally, the program has a good reputation for being simple to use. If you wish to access expertise outside of your immediate team, join the platform's community.
7. Fluid UI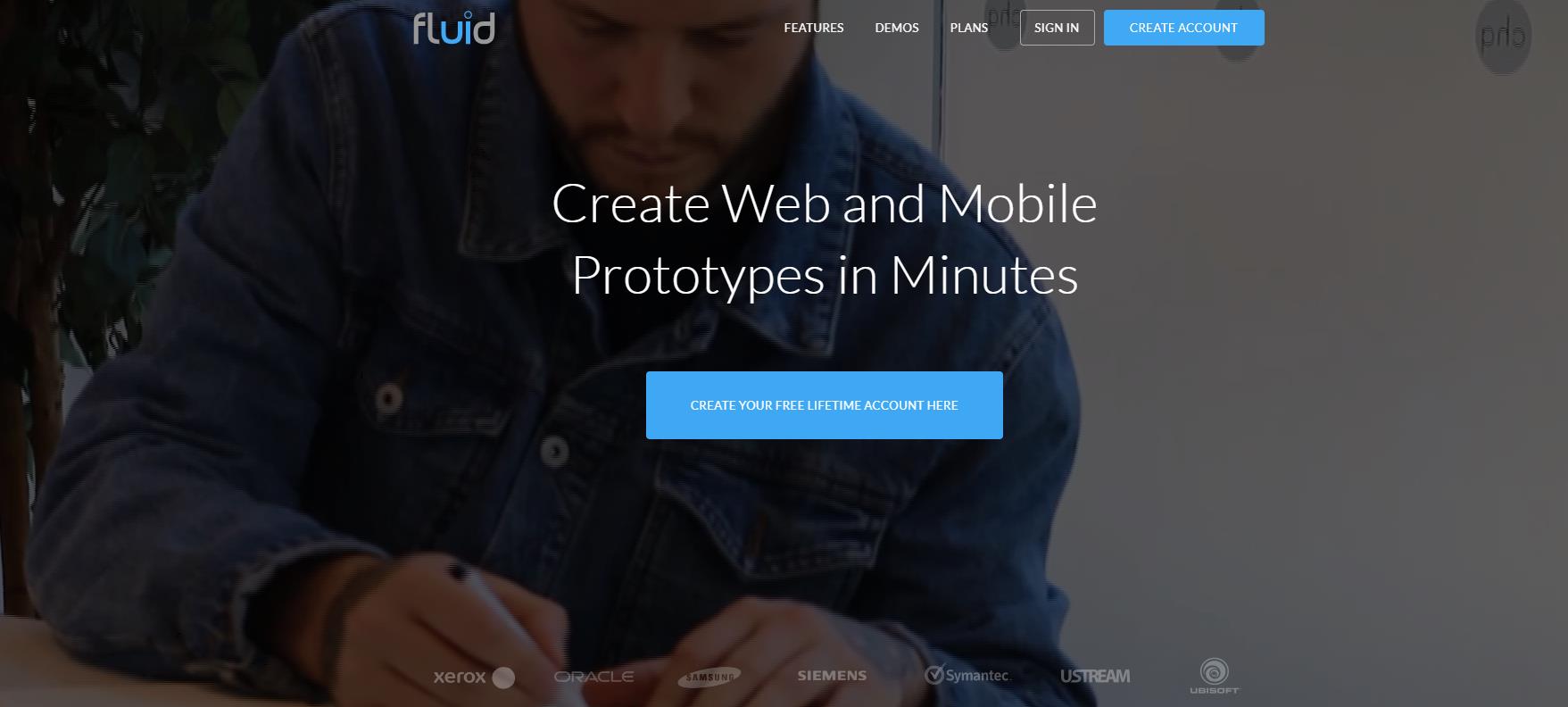 The browser-based platform and web software Fluid UI is a wireframing and prototype tool. The above-average speed of this service is attested to by certain users. This can be a result of the adoption of quicker-loading pre-built UI kits. Like Figma, Fluid UI encourages in-the-moment teamwork.
Fluid UI allows many prototypes to communicate with one another. Remote team members can review projects and give other team members timely input.
Because of the unique feature it offers, the Fluid UI platform stands out as an alternative to Figma: It offers free apps for you to test your prototypes on any smartphone or tablet.
Final Thoughts
Whatever the reason you're looking at Figma alternatives, you might end up liking the capabilities of these programs even more if you give them a shot. To get a sense of how some of these Figma alternatives can fit into your tech stack, start looking at other solutions right away.