This is a time of online learning – simple as that!
WordPress can be successfully used as a platform for online courses and educational sites. Various plugins are created and offered to help you create or transform your existing WordPress website to a website for e-learning.
Meanwhile, while building your website, there is a great plugin to use for any WordPress site – UnderConstructionPage. Even if your website isn't finished yet, you need to boost and excite your visitors. This plugin has many great templates for building those under construction pages quickly.
Now, let's see four completely free plugins that are the best for teaching online: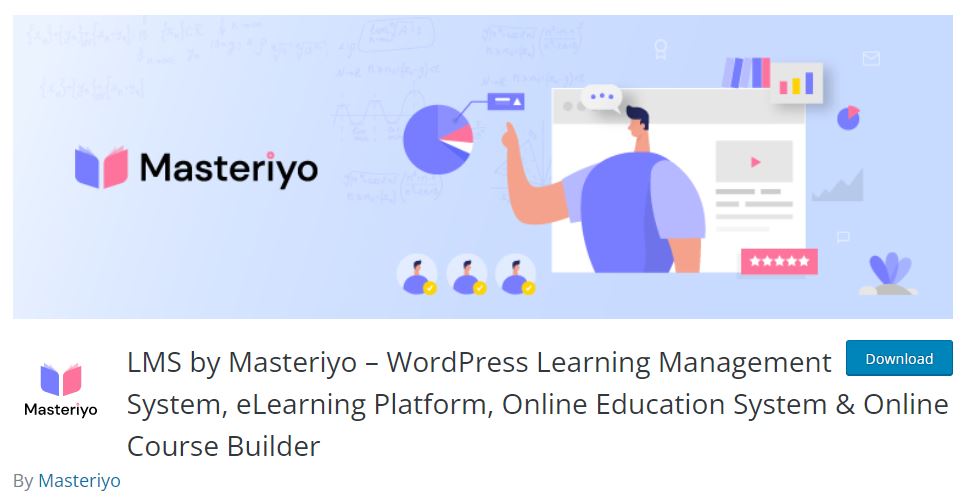 Masteriyo LMS is a free WordPress LMS solution plugin. Whit this plugin, it is easy to create online courses, and no coding experience is needed.
The plugin has a fast course builder that will instantly add any courses or lessons to your WordPress site. It has a clear user interface, and on this interface, you can create courses and manage memberships and payments from students. There is an eCommerce and payment option, and since it is an integrated option, you won't need any additional plugins to handle payments.
Features of this plugin are:
Drag & Drop Course Builder: With its drag and drop feature, you will easily create courses from scratch, edit already existing ones, and manage your ongoing courses.
Section and Lesson Builder: Section builder allows you to upload images and videos for your lessons.
Quiz Builder: Create Quizzes with quiz types like True/False, Single Choice, and/or Multiple Choice questions and test students through courses to have inside on their progress.
Setup Wizard: With Setup Wizard, set up your online educational website in no time. Because the Masteriyo LMS plugin has a responsive design, it can be used on desktops, laptops, or any mobile device with the same user experience.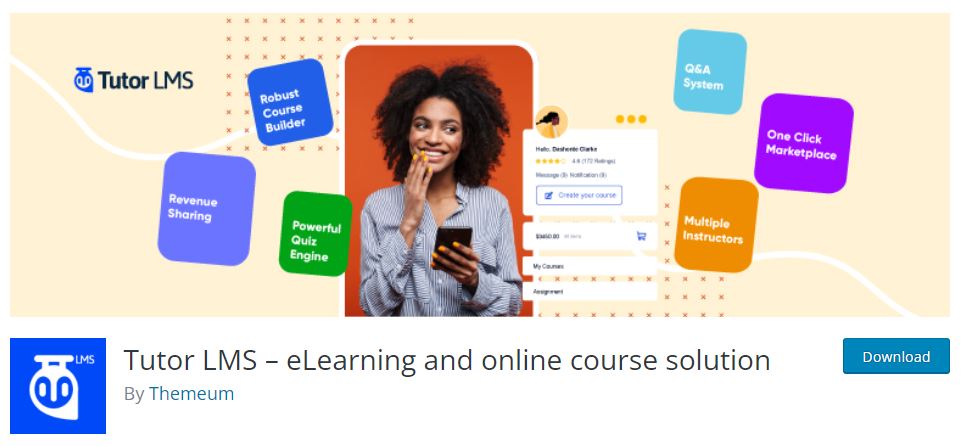 The Tutor is a free LMS WordPress plugin suitable for creating online courses. Using this plugin, you will easily create and sell your online courses or tutorials.
The plugin allows you to create quizzes and lessons that are interactive and interesting. No coding is required to manage your online school or courses.
A couple of the excellent features of the Tutor LMS plugin are:
Intuitive course builder: With this builder, you can create courses that will have inserted videos. You can insert attachments for your lessons, additional documentation for every course, details like course topics, summaries of courses, and announcements regarding courses.
Unlimited courses and lessons: With Course and Lesson Manager, you can manage all interactions between teachers and students. Also, you can manage the creation of courses.
Frontend student dashboard: Every student will have access to a personal dashboard with their courses status, notifications, due dates, invitations to exams or quizzes, basically inside in everything that is created in the backend, either by admin or by a teacher.
Tutor LMS is integrated with WooCommerce for online ordering, selling, and payments for your courses.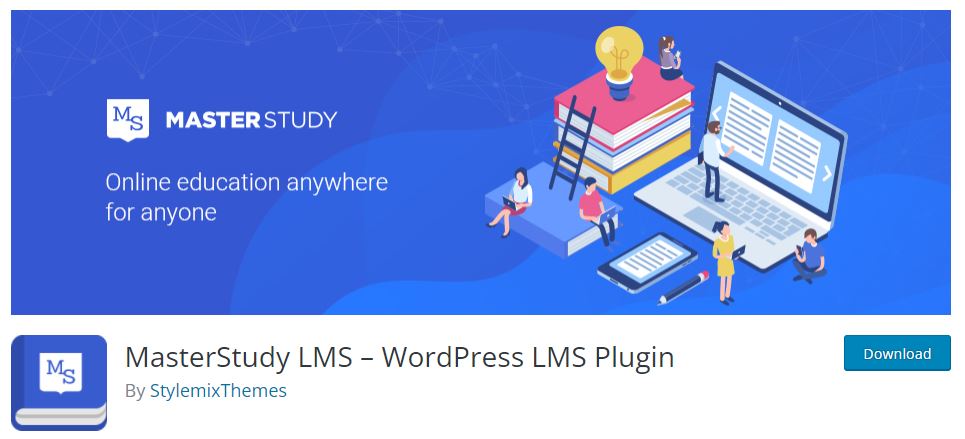 WordPress LMS free MasterStudy plugin can transform any WordPress site into an e-learning educational website. It has tools for creating and selling online courses.
This plugin has all features of an excellent Learning Management System (LMS), so you can create and manage educational content (courses, quizzes, etc.). With the MasterStudy plugin, you can set up tutoring services on your WordPress site.
When creating courses, you can include videos, images, slides, graphs, basically anything you need to create interesting lessons for your students. Added lessons can be divided into sections and sent to students.
MasterStudy LMS plugin is multilingual, and you can set its interface for a language of your choice. The plugin will translate the website into nine languages, and customers can choose the language they need.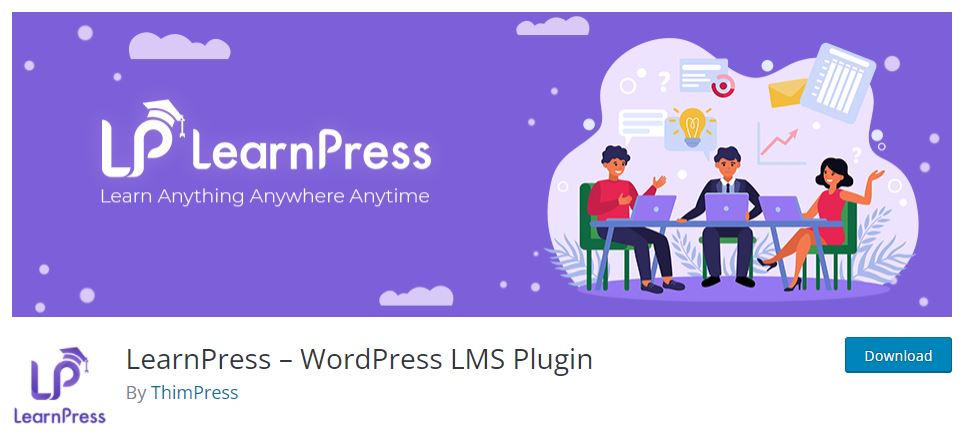 LearnPress is a free WordPress LMS plugin for creating online courses and selling them. This plugin will create an online course website without any coding required from your side.
You can create educational websites and online schools. The interface that the LearnPress plugin creates is completely user-friendly, so your students will have a clear picture of the website content. The plugin creates on its interface programs for courses with included details about its lessons and quizzes.
Features of this plugin are:
The plugin works with all WordPress Themes.
It is based on WordPress Multisite
Export and import your courses to/from another WordPress site
Share created the course, manage them, have a statistic about students, learning trends, etc.
Communicate with students or teachers via the WordPress forum
Conclusion
We chose to describe only four free plugins. The reason for that is to present you with all possibilities that almost any plugin for LMS has to offer so you can see what you can achieve using WordPress sites as online learning sites.
So you can create, sell your courses, interact with your students, have videos or tutorials on your WordPress sites. Choose any of these free plugins to start your educational website now.