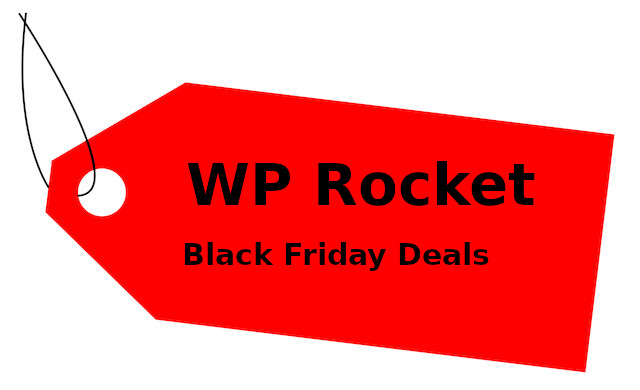 Unlike caching plugins available in the WordPress repository that lack important features and indirectly force you to install another plugin that does some other task, WP Rocket is an all-in-one plugin that can fix a variety of issues/warnings reported by the Google page speed insights tool. It is one of the most powerful and popular caching plugins. It is used on over 700k sites.
If your site is scoring poorly when tested with website speed testing tools and you wanted to buy WP Rocket but you couldn't do so because of the budget issue or you purchased another plugin and later found it ineffective, you'll be happy to learn than from November 27th i.e. on the occasion of Black Friday, WP Rocket will be sold at 30% discounted price.
The WP Rocket Black Friday deal will shed 30% off the MRP i.e. you'll be able to buy the plugin for just $36 instead of $44 (this is the cheapest plan).
Why WP Rocket?
This month Google had announced that it will take the Page Experience data into account for ranking pages in the search results. Speed is one of the metrics that is covered in the Page Experience data. If you can't make the website faster manually, WP Rocket will do this task for you within 10 to 20 minutes. All you have to do is activate the features of the plugin one by one. Here are some of the issues WP Rocket can address:
None of the WordPress speed optimization plugins generate critical CSS for the site. Generating the critical CSS manually is not easy. Critical CSS fixes the issue of render-blocking resources. For those who are not aware, the render-blocking resources problem is one of the most common page speed issues. WP Rocket can also activate GZIP compression and concatenate/minify the CSS/JS files. Minifying can reduce the size of the scripts and stylesheets significantly. GZIPing them will further reduce their size.
Google Fonts can also make the Google Pagespeed Insights tool to display the "render blocking resources" warning when you test a page of your WordPress website with Google PSI. WP-Rocket can optimize Google Fonts as well.
Other important features of WP Rocket
Multisite, Cloudflare support.
WooCommerce/multiple language support.
Import/export option.
Defer, minify scripts.
DNS Prefetching.
Mobile device detection.
DB optimization.
Lazy Load, etc.
WP Rocket Black Friday deal
The WP Rocket Black Friday sale will offer a 30% discount on the following three plans of the plugin:
Single: This subscription plan is valid for a year. You'll get one year update and support. This license supports a single site only and non-Black Friday days, it costs $44.
Plus: This plan supports 3 websites and offers a year of updates/support. It costs $99.
Infinite: The Infinite subscription plan lets users use WP Rocket on unlimited websites. It is priced at $249.
During the Cyber Monday and Black Friday sale, you'll be able to buy the above 3 plans at 35, 69, and 175 USD respectively. The developers of this caching plugin are confident that their plugin will improve the website speed. They're offering 14 days money-back guarantee on each of the subscription plan. Within 14 days of purchasing WP Rocket, if you find that the plugin hasn't improved the website performance, you can request your money back.
Should you buy the WP Rocket plugin?
WPR is a very good WordPress caching plugin. If you'd look at the features of the most downloaded caching plugins i.e. WP Fastest cache, WP Super cache, and WordPress Total Cache, you'll learn that WP Super cache can only cache the pages of a website. W3TC can minify as well as cache the pages but its options are confusing. WP Fastest Cache is a great plugin but its most powerful features are locked. You'll have to buy a license to unlock them ($99 for a year/site). Finally, the cheapest plan of the premium version of WPFC, even though priced at $49 (one-time fee), offers fewer features than WP Rocket. Thus, WP Rocket is a great choice if you don't want to take the pain of manually making a site faster.