Building a website without a programmer was not even an idea a decade ago. People had to invest a lot of money into hiring a professional who would listen to the instructions and convert your ideas into website features.
However, the biggest problem was not the fact that an individual needed to have a lot of capital to spend for the website to promote his brand and product. Still, it was not quite productive, agile and every little change had to involve the programmer to do it for you.
That's why people come up with this idea of no-code or low code website development. Low code or no code design brought so many advantages for the people who wanted to build their websites, but they simply did not know how or had no budget to hire developers.
Let's imagine the scenario, you want to build a website for our local product so that you promote it and empower your marketing, but you are quite low on budget. You simply need a relatively simple website, nothingy complex or crazy, and you have an idea how everything should look like. However, you lack that "technical hand" that will turn your idea into reality by skipping the abstraction of writing code.
No code or low code tools simplify the process of building a website without writing a single line of code. The tool gives you a list of widgets, blocks, and drag & drop elements that you select and modify while it converts the blocks into code in the background. So, everything you see is a GUI, you make a website look however you want, but there is no need to know how to program or hire a programmer.
What advantages did low code tools bring? Let's mention some in the list below:
More agility
Reduce cost
Implement new changes or updates much faster
Lower need for maintenance
Removes the barrier for non-programmers to start up their businesses. In this article, I will list the best low code tools that you need to check out.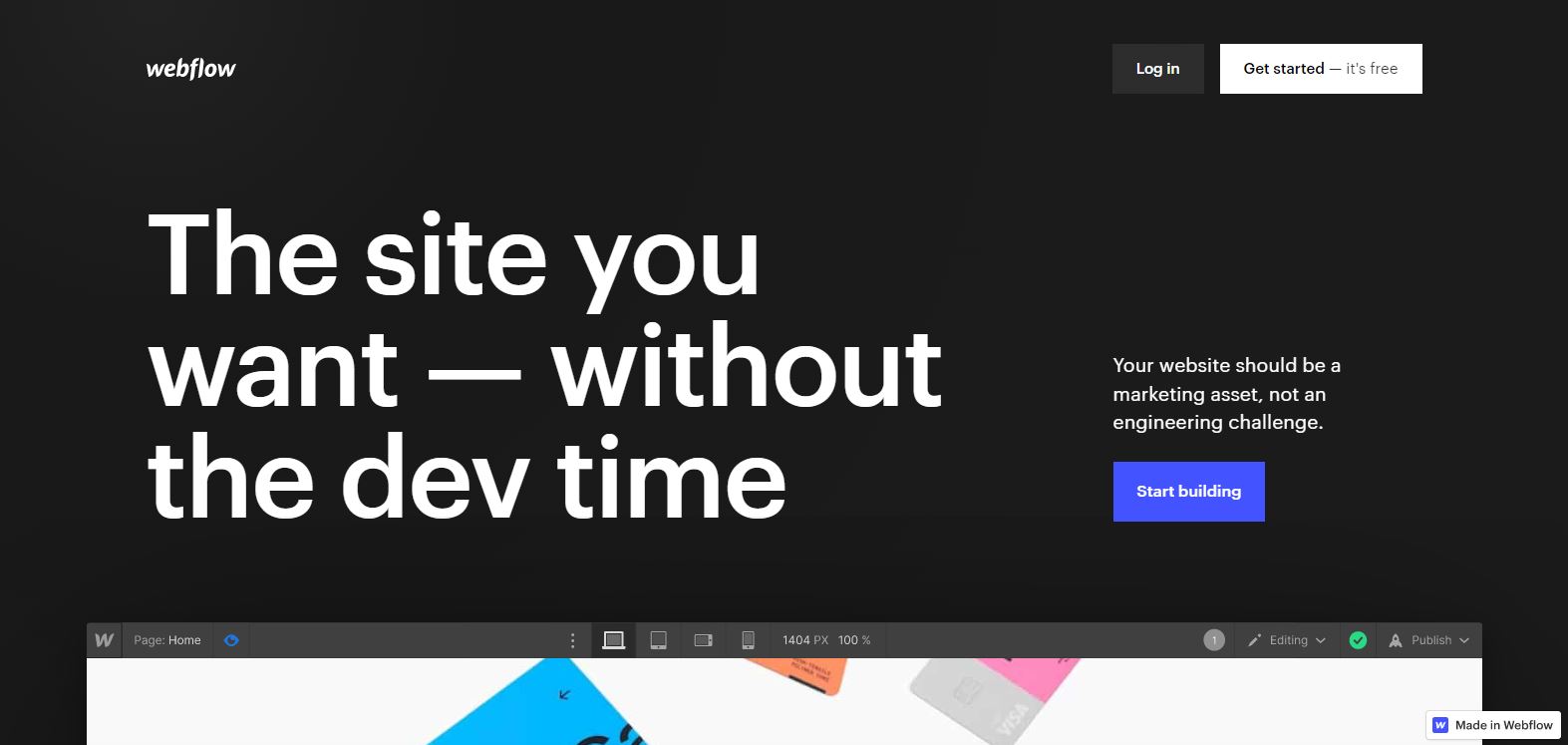 First, on the list of low code tools, Webflow has a large base of over 3 million users (designers, marketers, and other people who know nothing about coding), giving a chance to anyone to build their websites in an interactive visual way. Webflow is way more than a simple templating system.
You can build pretty much any website, either content-driven, custom e-commerce, or subscription-based websites. You can easily connect the Webflow website with marketing tools and optimize everything for SEO for marketers.
If you wonder how difficult it would be for you to get used to Webflow and learn the basics of building websites, don't worry because they offer over 400+ free video tutorials where they teach everything you need to know about building websites with Webflow.
Pricing:
Basic $15 / month (for simple websites with up to 25k monthly visits)
CMS $20 / month (for CMS based websites with up to 100k monthly visits)
Business $45 / month (for high traffic websites with up to 500k monthly visits)
If you want to build an e-commerce store, choose an e-commerce plan.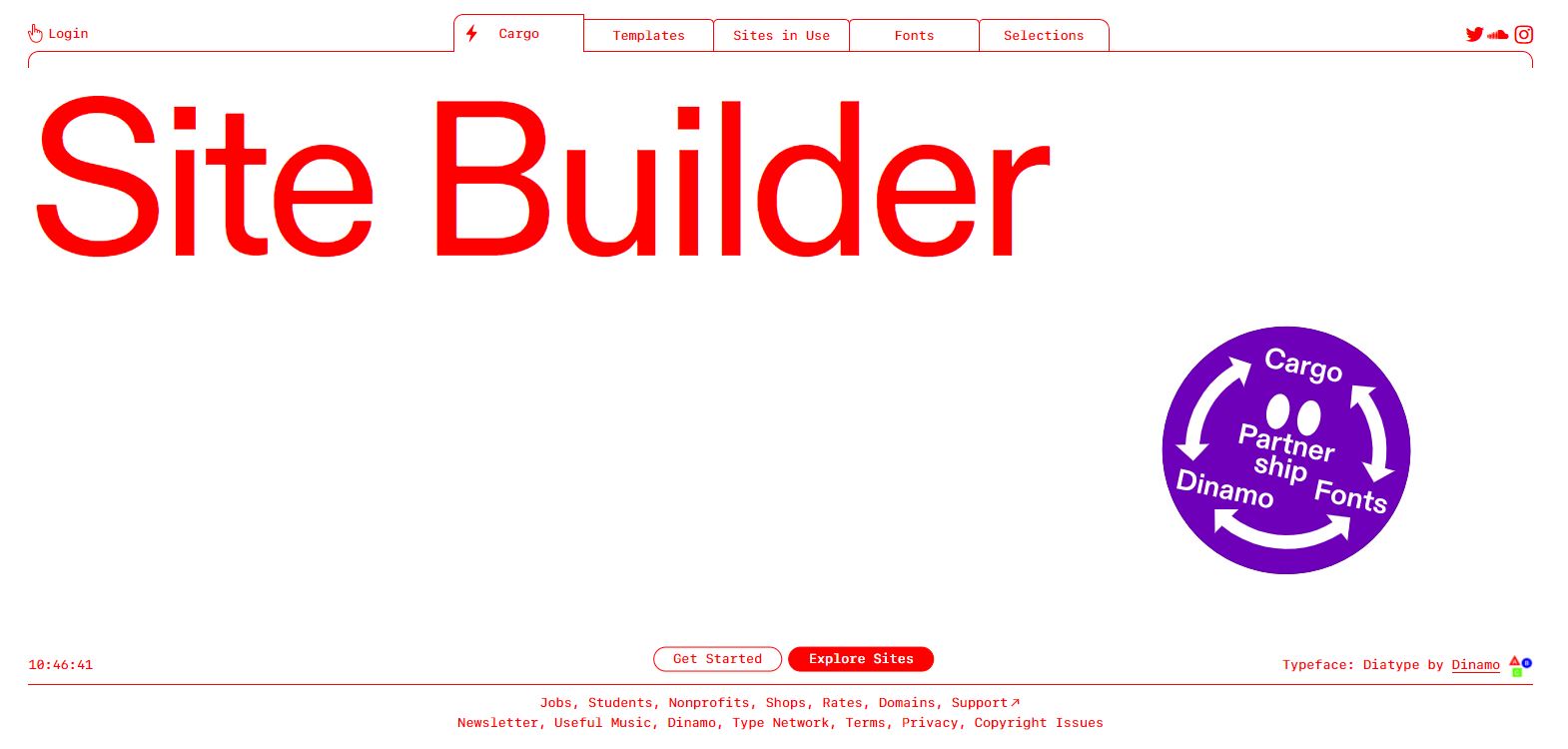 Whether you plan to build websites for architecture, fashion, food, magazines, or photography, Cargo got your back with tons of templates. Besides templating and a visual website builder, Cargo gives you access to a premium collection of typefaces and fonts that you can use for your websites.
All the Cargo websites are fully responsive, supporting unlimited pages, domain registration, SSL certificates, and professional live chat support.
Pricing:
Standard plan $13 / month (simple websites with no e-commerce support)
Ecommerce plan $22 / month (unlimited with e-commerce support)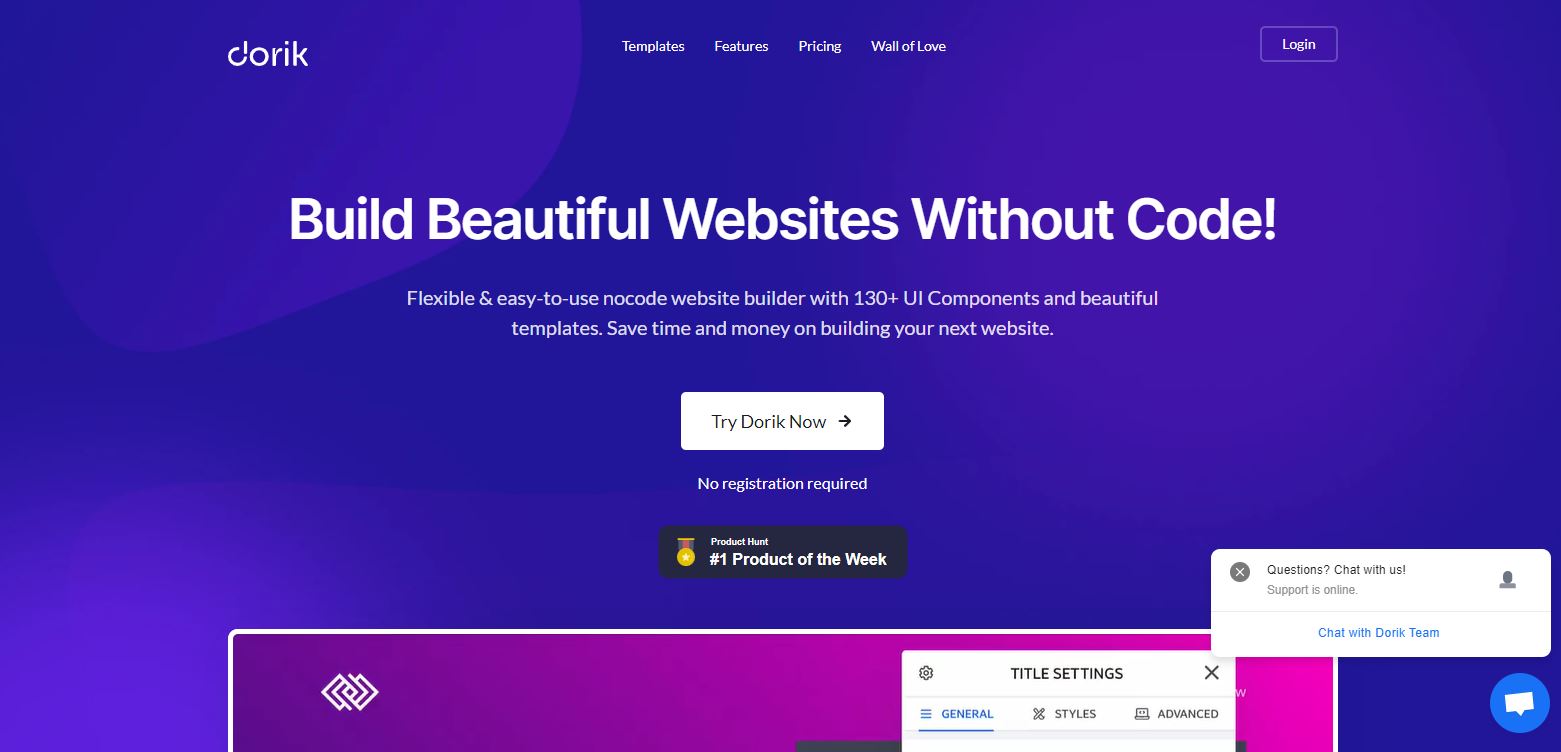 Over 130 prebuilt UI components, Dorik allows you to use them for building your websites from dreams without writing a line of code. Whether you want to develop only a landing page, fully-featured multiple pages website, or a CMS blog, all of that can be accomplished with Dorik.
Dork hosts your website on their reliable servers with a free SSL certificate, custom domain, and payment integration with PayPal, Stripe, or Gumroad.
Dork comes in 3 pricing plans:
Free $0 / year (you are limited to use only .dorik.io subdomain, unlimited pages, CDN and hosting, free SSL)
Starter $49 / year (25 custom domains, all features from Free plan + remove branding, contact & subscribe forms and custom HTML/CSS/JS code)
Premium $99 / year (100 custom domains, all features from Starter plan + payment integration and export HTML/CSS/JS option)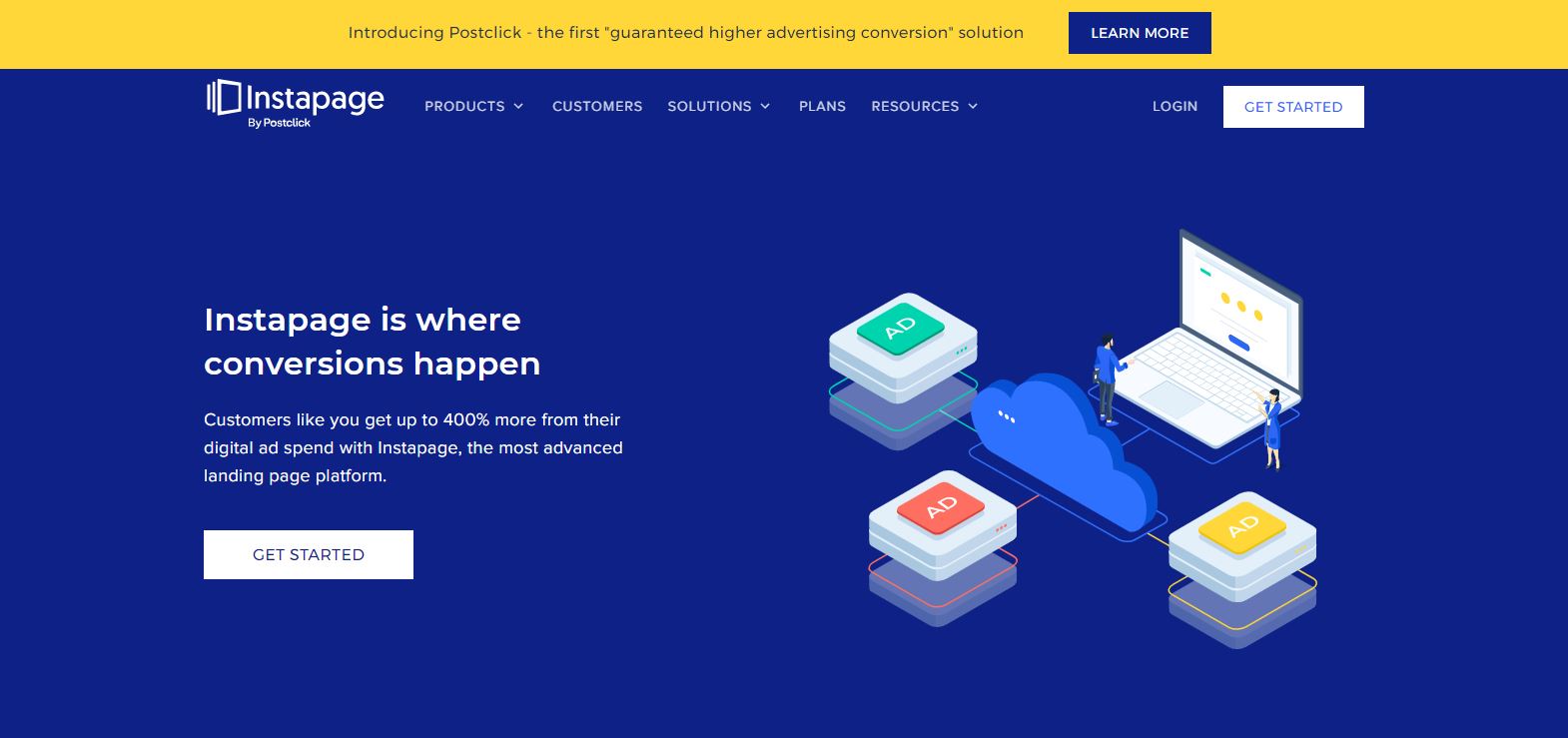 The first thing you need to know about Instapage is that you can only use it for building landing pages with high conversion rates. Instapage was not meant to build multi-pages and complex websites, but only for websites with a landing page.
Thus, if you have a plan to build something more complex, Instapage may not be the best fit. It is more oriented towards building landing pages and ads.
Pricing:
Plan which includes all their tools $299 / month (no conversion limits, landing page builder, fastest load speed, SSL encryption, Zapier, and HubSpot integration)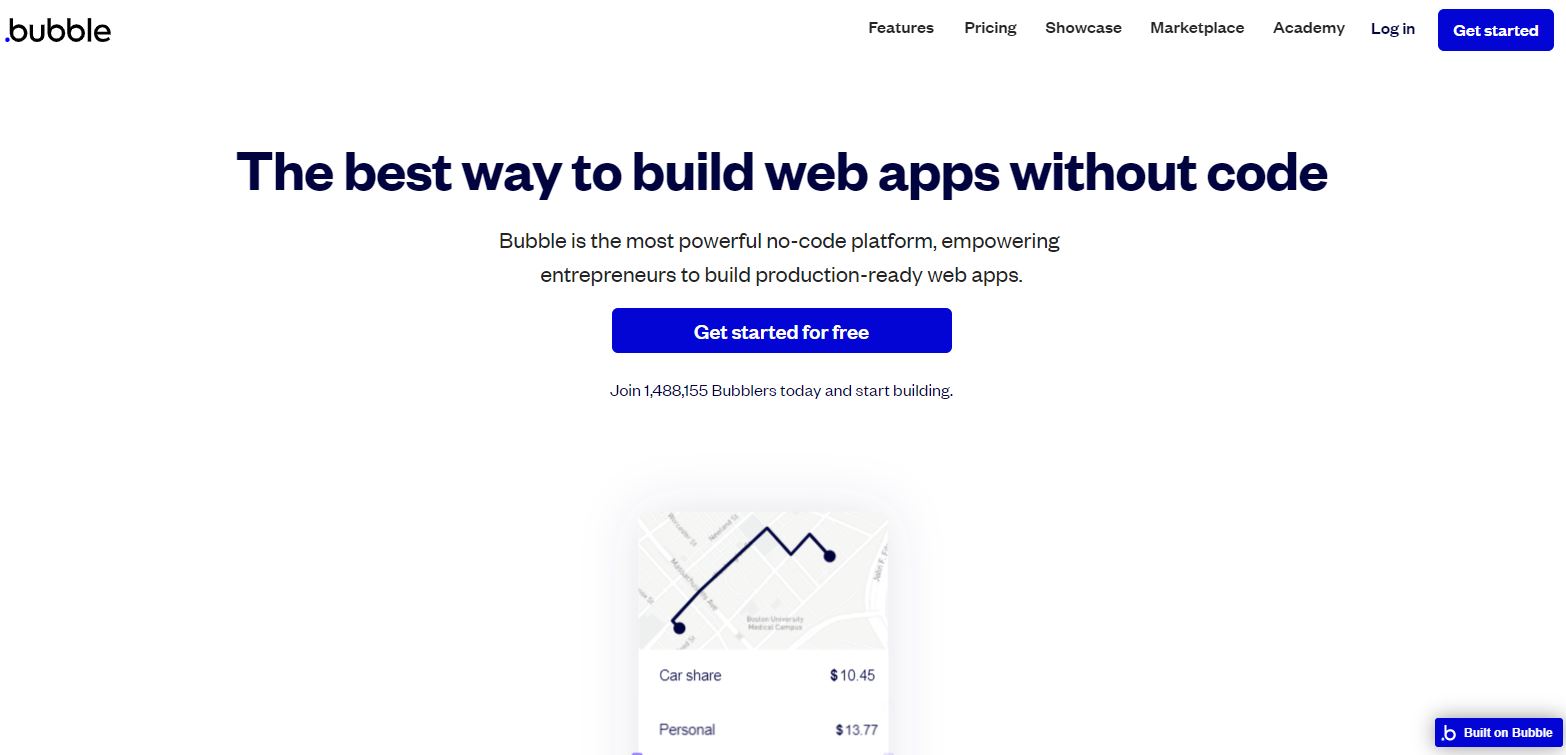 Around 1,5 million active users, Bubble is another popular no-code tool that claims to be capable of building production-based complex websites and web apps. Many people have an idea for a business or a start-up, but they lack funds for hiring professional and security experts to turn their idea into a polished product.
Bubble solves that problem for you, allowing you to build a web app by yourself with no code writing involved. You need to focus on the idea and how everything should look like, thus forget and do not bother with the coding part. Use a simple drag and drop mechanism, integrate auth systems (0Auth), adapt your website to 80+ international languages, host and scale your web app without limits.
Pricing:
Free $0 / month (core features but with Bubble branding)
Personal $29 / month (custom domain, email support, last seven days backup, your branding)
Professional $129 / month (server capacity of 3 units, two development versions, last 30 days backup, your own branding)
Production $529 / month (server capacity of 10 units, 20 development versions, last 365 days backup, your own branding)