PayPal integration is a huge plus for a WooCommerce store, most notably due to the fact that many consumers don't feel safe leaving their credit information to just about anyone.
PayPal is a well-known payment service that has been in operation since 1998. With 87.5 percent of online shoppers using PayPal, you should provide it as a payment option in your store. So, how do you do that? It's not a default WooCommerce or WordPress functionality.
It's pretty simple, really; all you have to do to integrate PayPal into your WordPress store is install a plugin.
We've compiled a list of the best PayPal WooCommerce plugins to make purchasing from your store simple and secure for both you and your customers.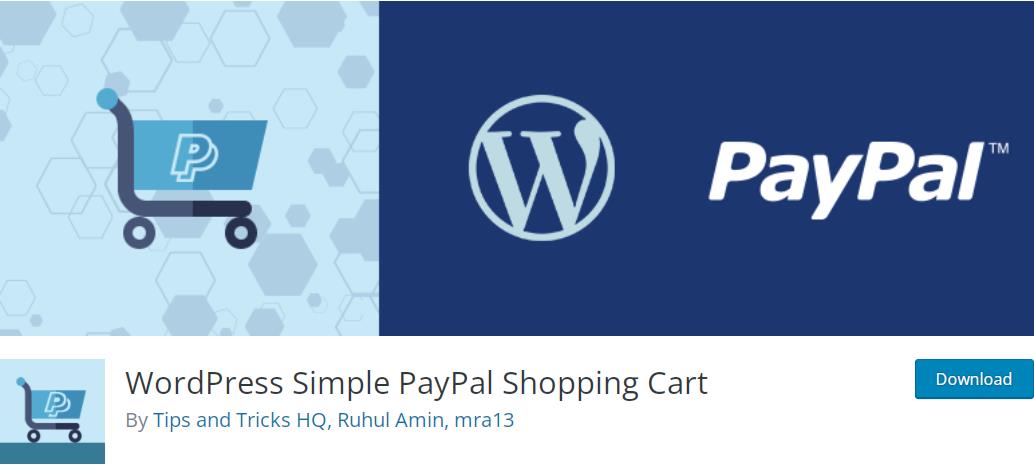 WordPress Simple PayPal Shopping Cart gives you a quick way to add an "Add to Cart" button for the items you wish to sell to your website. It takes up very little space and gives you the option of creating a direct PayPal checkout button.
In addition, it's easy to navigate and use. With this plugin, in particular, the clue is in the name. After the installation, it's easy to add the button to your pages or even posts.
WordPress Simple PayPal Shopping Cart has the ability to use PayPal's smart payment buttons. Plus, this plugin allows you to tweak the buttons or build a display box for your items, all of which can be done via a shortcode.
And finally, you can also use this plugin in conjunction with the NextGen Photo Gallery plugin and sell photographs directly from your website.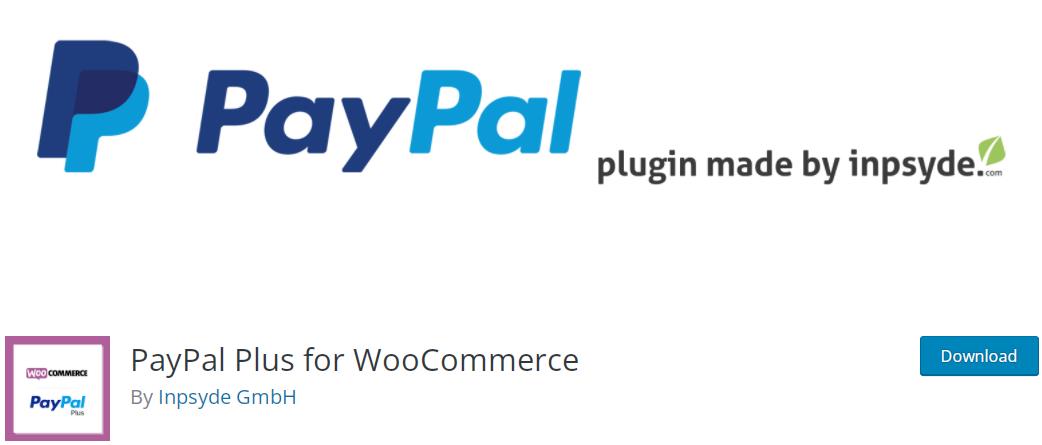 This plugin is used by many stores and is widely considered to be among the fan favorites. If you have a WooCommerce site, you might want to consider installing Paypal Plus for WooCommerce to acquire a PayPal integration.
With the help of this plugin, customers will be able to choose from a variety of payment options. They will be routed to the iFrame pop-up window to finalize their purchases when they select PayPal as their preferred payment option.
Once here, they can simply choose PayPal and be done with it. It's as simple as they get, but it gets the job done. Plus, it's also free, so there's no need to worry about raking up subscription fees.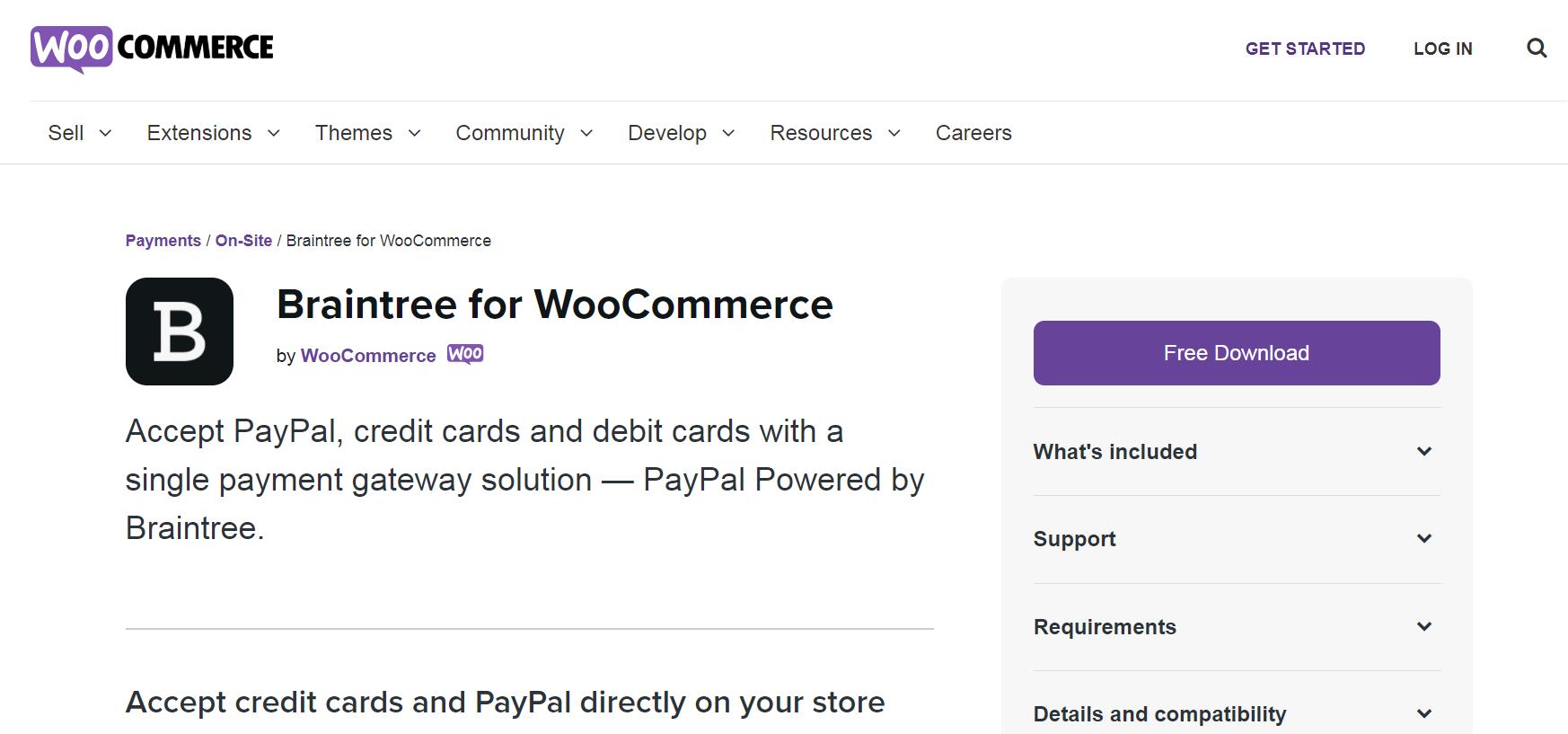 Another good checkout plugin you can use is Braintree for WooCommerce. True, this plugin isn't PayPal specific, but you can use it to add more than one convenient payment gateway with only a few clicks.
Using Braintree, you can accept payments via PayPal, Apple Pay, and most large credit card companies. This plugin works on the basis of allowing your customer to integrate their PayPal account during checkout, which in turn saves them time.
Alternatively, the customers can also save their bank card info if they plan on making future purchases. A unique selling point of this plugin is the so-called Hosted Fields, which are hosted on PayPal's servers. But, what do they do?
Hosted Fields ensure that the checkout procedure satisfies security requirements without sacrificing flexibility. You can issue refunds, freeze pricing, and more directly from your WooCommerce Dashboard. Aside from all that, this plugin also lessens your workload even after the sale has been made.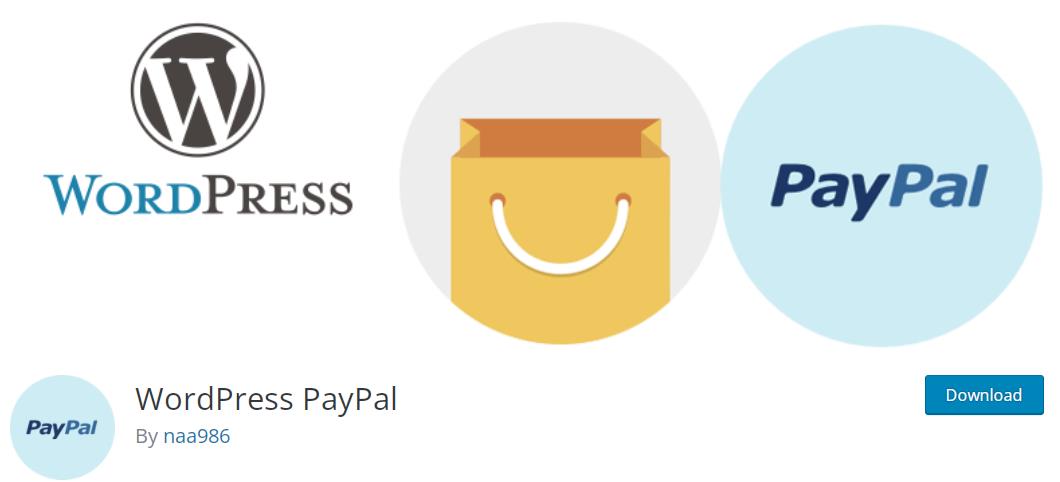 WordPress PayPal allows you to use a simple shortcode to create a fast way for customers to use PayPal on your website. All you have to do is install the software, set up your PayPal account, then copy and paste their shortcodes into your items.
Once a name and price have been entered, a pre-defined PayPal button will display the essential information to transmit to Paypal via their website. This is where consumers can easily fill out the rest of their information.
The plugin has other advantages, one of which is simple price modification. All you have to do is put the shortcode into your page when modifying it; that's it. The design is highly customizable, and you can change the appearance of these buttons like you would any other block.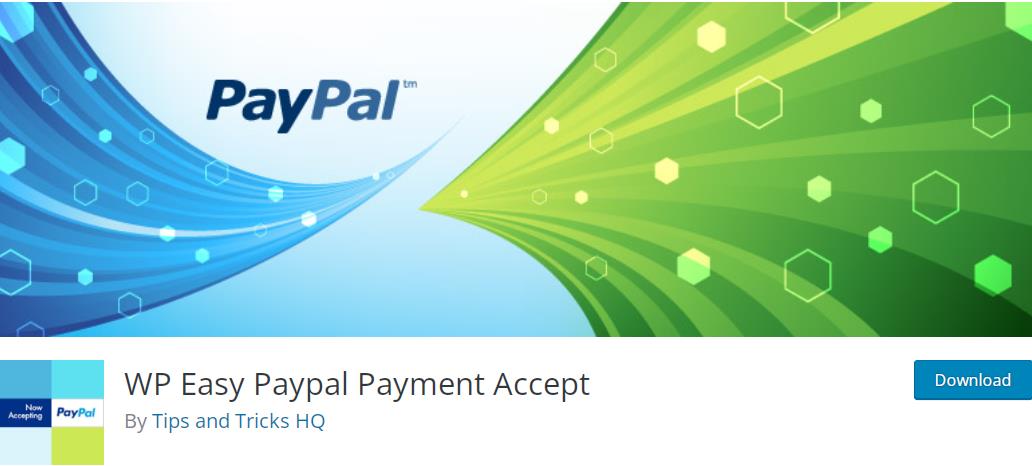 WP Easy PayPal Payment Accept is a plugin worth looking at if you want simplicity that brings results. It enables you to link your PayPal account to your WordPress site right away.
The installation and setup are quick and painless. And while that's its main purpose, you are also more than free to tweak the plugin so you can accept any type of PayPal payment with ease.
The payment button can be placed absolutely anywhere on the website, including the sidebar, pages, posts, and other areas. If none of the options work for you, there's also an option to create a custom icon for the payment button and use a shortcode to insert it.
Due to its simplicity and ease of use, we highly recommend this plugin for new users and those not so savvy in the areas of web design or coding.
Final Thoughts
There are a plethora of reasons to integrate as many secure payment gateways to your store as possible. Allowing PayPal payments gives you more options for growing sales and building customer trust. Today, we presented you with our top choices; hopefully, one of them will also be your top choice.