Aware that the satisfaction and opinion of the customers play an essential role for every business, almost everyone wants to hear and know the views of their customers. Thus, user experience plays a significant role in determining whether users are satisfied and their opinion about a product or service. By keeping this information, every business and service owner can improve and bring the business to the best level. The customers will get what they want and what they are satisfied with, what is profitable for both parties.
Many tools are available that make it very easy to access this information, the so-called customer feedback software, and applications.
What Is Customer Feedback?
Customer feedback is information given by the product user, thus expressing their experience in using it. With this information, the service provider has a clear insight into how satisfied or dissatisfied the user is with the product.
Below are some of the fantastic tools that will help you get the customer feedback you want.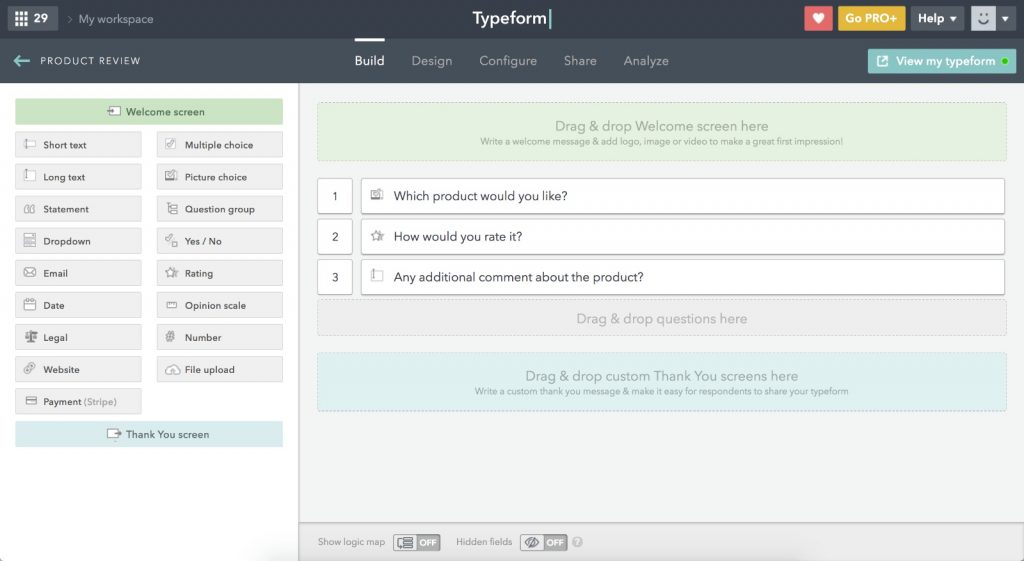 Typeform is one of the tools that allows you to collect feedback from your customers and or users of your services.
This tool bases itself on the policy of "one question at a time," which leads to more honest and thoughtful answers, and indeed, your goal is to get as natural information as possible.
You need to create an account on the official website of this tool, and you can already start creating a survey. Share the survey with your customers in one of the following ways: by posting the survey on your website, sending the survey via email, or sharing the survey link with your target audience.
The free package of this tool includes the following features:
Unlimited type forms
Ten questions per type form
Ten responses per month
Logic jumps
Multiple ending screens
Hidden fields
Calculator
Templates
Embed your type form on a web page
Download your data
Zapier, Automate.io, Slack, Mailchimp, HubSpot, and other integrations
In addition to the free plan, Typeform offers three paid plans that increase the scope and amount of services you receive, and these are:
Basic plan priced at $ 25 per month
Plus, a plan priced at $ 50 per month
Business plan priced at $ 83 per month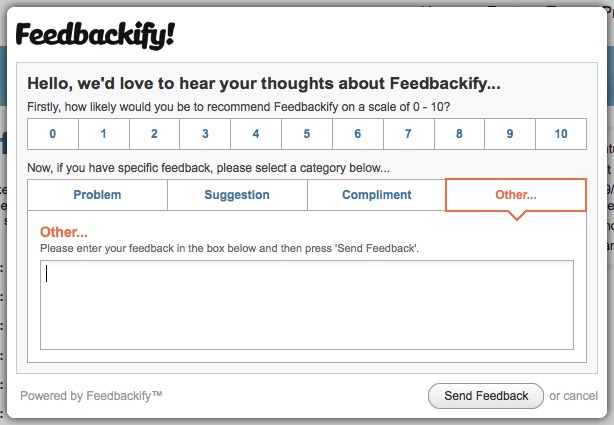 If you want to get feedback from your customers without leaving your website, you need Feedbackify. This tool keeps your visitors where they belong, and that is the website. A total of 5-6 minutes of work for you includes registration and integration, allowing your visitors/customers instant access to the feedback process without registration. All this results in a lower rate of abandonment of the feedback process.
This tool gives you 15 days of free use, after which the services cost $ 19 per month. And the free trial includes all the functionalities you get in the period after 15 days.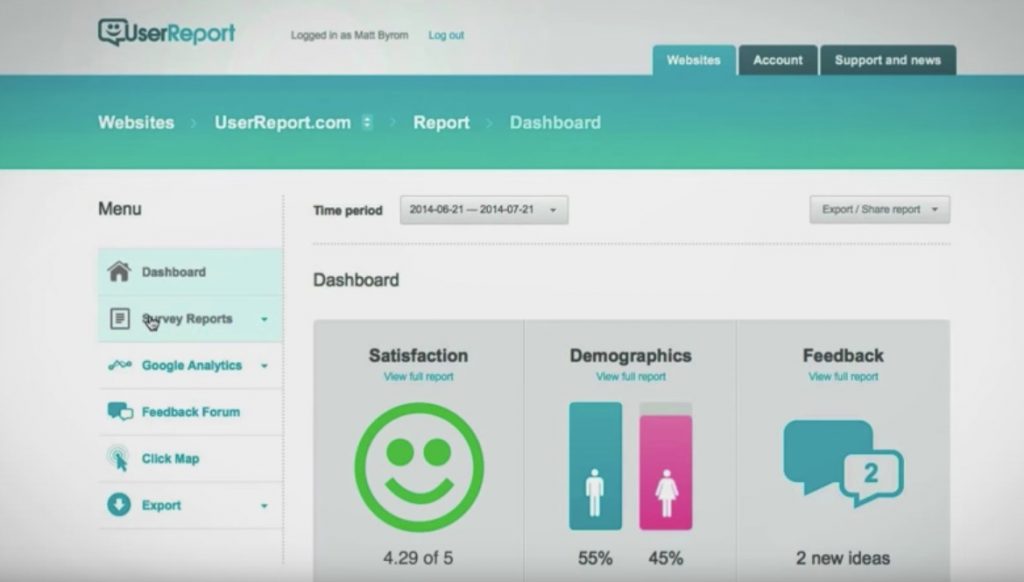 UserReport functions as an integral part of your website or application and allows you to find out who your customers are, what they are looking for and what they want, and their opinion on how you can improve your services and products. Once you create an account and add your website, just paste the code snippet into your code, and you are ready to create and integrate a customized feedback widget into your website. In addition to the usual feedback collection, UserReport gives your customers the option to vote for other users' feedback and thus complete the prioritization process.
Both widgets, feedback and survey, are entirely free. The premium package is paid, but for the price, it is necessary to contact UserReport.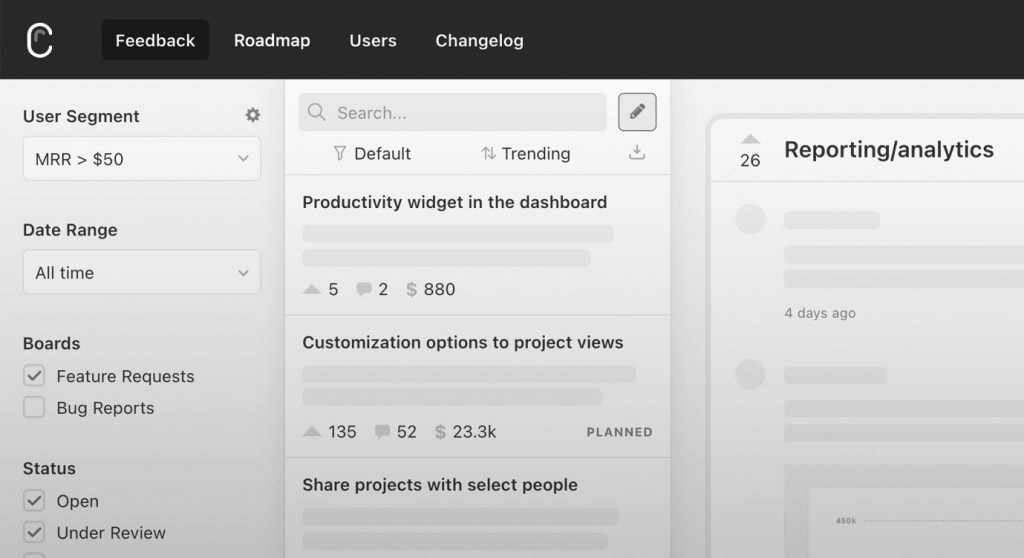 This customer feedback tool works on the principle of a feedback loop that needs to be followed to achieve the best possible results. Namely, this circle consists of four steps, which are:
Capture – collecting feedback from your customers in one organized place
Analyze – analyze the feedback of your customers
Act – prioritizing feedbacks and working on the changes
Respond – announcing new functionalities to stay in touch with your customers
Create your account and start your Canny adventure with a 14-day free and trial period, after which you must decide on one of the following plans:
Starter plan – priced at $ 50 per month,
Growth plan – at the cost of $ 200 per month,
The business plan – at a custom price that depends on your needs.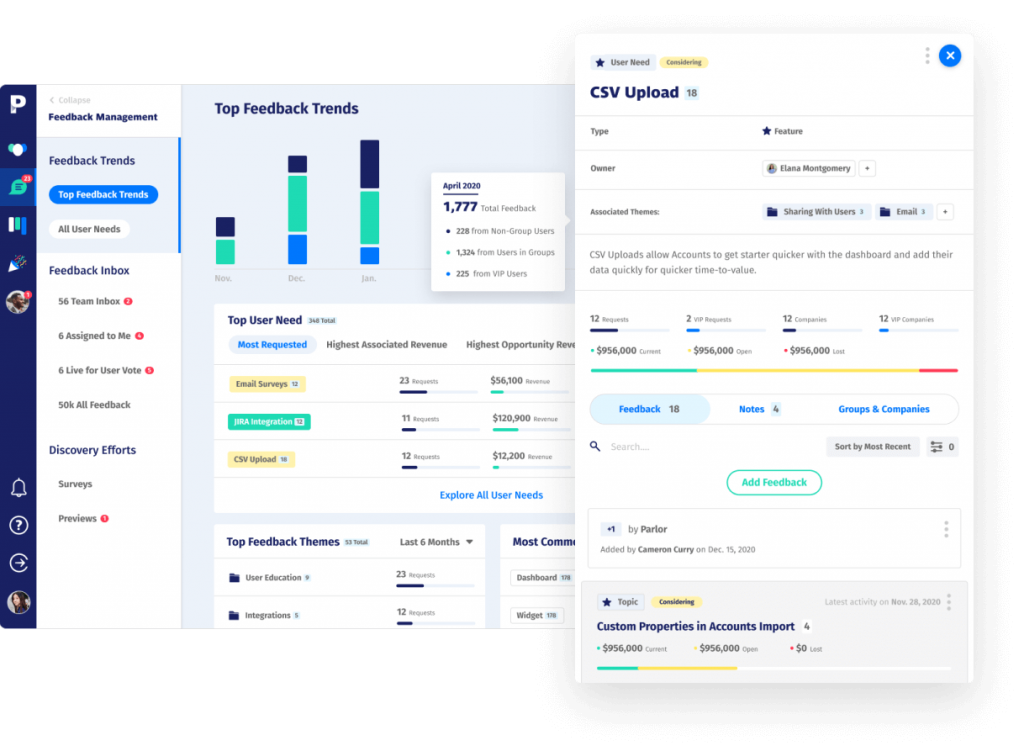 The Parlor offers a Feedback Management System that organizes all the collected feedback into one system, then sets priorities for you, and automatically closes the circle with your users. So, FMS contains three steps:
Collect and organize
Validate and Prioritize
Communicate and Educate
The price of this tool depends on your needs. You need to select the module you need, in this case, Feedback Management System, and expand the module with optional Add-Ons if necessary. That way you will get the price of the services you need.
Conclusion
It has already been stated that getting feedback from users is extremely important for every business and service, and it is quite a logical step when doing business and providing services. There are also many strategies you can use to improve this step. It is essential to decide which is the most effective strategy for you.
Customer feedback can take many forms, and as you can see, there are many tools and options available to you using these tools.