AI is a top-level domain that was launched in the mid-1990s for a Caribbean county called Anguilla. Initially, only people living in the country were allowed to register the domain with the extension AI. Things have changed now. ICANN is now allowing users across the world to register and use an AI domain. This is because of the rapid evolution of machine learning/Artificial Intelligence technology.
AI is a cutting edge technology that has changed the picture of the world completely. It is helping scientists in solving complex problems. It is also employed by organizations to make smart decisions, reduce manpower by automation, analyze a huge amount of data, etc. AI-powered applications learn to solve complex problems by themselves or by the mistakes of others. Confused? Well, let's have a look at two of the most talked about AI products, Google AlphaGo, and the first non-human citizen, the Sophia robot.
AlphaGo: Alphabet's subsidiary DeepMind had developed an AI backed program called AlphaGo. Once the application was ready, Google decided to test it in the real world. They invited world champion Lee Sedol to compete with AlphaGo. Before the competition, Google made AlphaGo play against itself overnight. During the competition, AlphaGo stunned Lee Sedol by winning 4 matches out of 5. Google's AI application kept learning from its defeats. In just 7 to 8 hours, AlphaGo learned the complex game of Go.
Sophia robot: Sophia, a robot that makes special appearances on several shows can answer the questions of interviewers correctly. Sophia is powered by AI. It is not just a dummy fitted with a tape recorder that plays pre-recorded sound files to impress people. Sophia can show emotions just like humans do. It has been designed to interact with humans.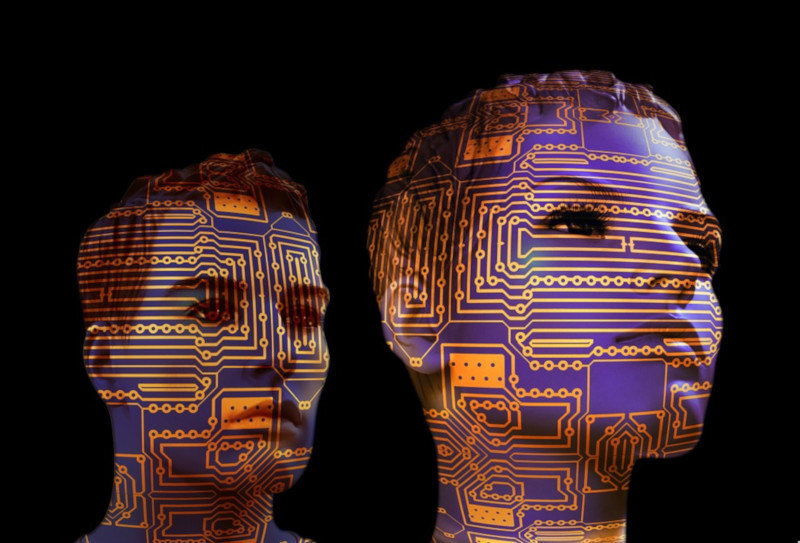 AI is a technology that will continue to help mankind in several ways. In the future, it will assist scientists, doctors, engineers, and businesses in several ways. If you're building an AI-based product, it is very important that you put your product in front of the world. The best way to do this is to register a domain with the extension AI. Here are the few benefits of owning a site:
Massive user base: The Internet is accessed by over a billion people every day. It is the primary source of information discovery for millions of people.
Great potential to get free leads: If you add a blog to your site and publish good content on a daily basis, your site will get traffic from search engines. If you bought an ai domain to showcase your AI product, people might try your product.
Marketing: If you don't want to set up a blog, you can still reach a large number of people by promoting your site on social networking portals.
Although the popularity of AI technology has grown multifold, NameCheap is one of the few top registrars that is allowing users to register an AI domain name. Namecheap sells AI domains at the cheapest rate of 59.x dollars/year. GoDaddy has priced AI domains at $100/year.
Is there any disadvantage of buying a .ai domain? No, but Namecheap, GoDaddy, and others allow registration of AI domains for 2 or more years only. You can't register a .ai domain for a year.
What features does Namecheap provide to the users?
Privacy
Namecheap provides free WHOIS data protection to users. WHOIS protection ensures that your personal details such as email address, phone number, address, etc won't be made available to the users that use whois lookup tools to get information of the website owners. Other registrars may charge up to 8$ to provide the same service.
Security
Namecheap lets users enable two-factor authentication. It supports the Google Authenticator app and phone-based authentication. In both the methods, Namecheap asks users to enter a 6 to 8 digit number displayed by the app or sent to the user's registered phone number.
Register your ai domain here on Namecheap
Support
If you need help with an issue related to the domain, you can get immediate help by using the Namecheap live chat tool. In addition to this, you can also raise a ticket. Live chat is the best and fastest way to get in touch with a Namecheap support executive.
Great user interface
Namecheap's dashboard is beautiful. It hides the domain related options and shows them only when required. You'll have to click on the "Manage" button to see the hidden options.
Pricing
NameCheap sells AI TLDs for $58. You won't find any top registrar selling an AI TLD at this price.
Should you wait for other companies to support this TLD?
No, 1000s of domains are registered every day. Fortunately, not many people are aware of the AI domain extension. By the time it becomes a popular extension, most easy to remember domain names would have been registered. Thus, this is the best time to buy AI domains. What are you waiting for?
Final thoughts
AI is the future. If you're working on an AI project or you own a company that develops machine learning applications, register your ai domain today to reach a wider audience.