If you're a newbie or seasoned photographer, you can share your work with the world with your own website instead of third-party sites. With WordPress, you can create a photography website that not only looks beautiful and is also rich in features without hiring a developer or learning anything. Although the WP CMS is nothing without a theme, you can't go ahead of install any theme you find in the WordPress theme. Even if you find a theme that claims to be designed for photographers, you may have to buy the premium version of the template or install plugins that add features designed exclusively for developers. You won't find a feature-rich free theme. Unlike free templates, the following themes have many features built-in. For example, the templates can add various types of beautiful galleries to the pages/posts of your site. The themes also support WooCommerce in case you want to sell images online and have unique layouts. They let users import, customize, and use the demos. Here are the best photography themes for WordPress:
Best WordPress photography themes
Ambiance Pro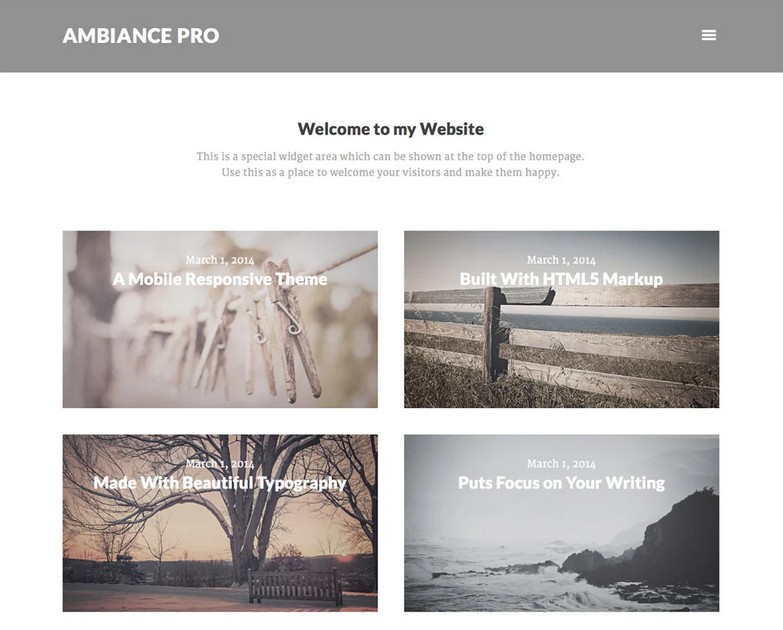 Ambiance Pro is a Genesis Child theme designed for photography sites. It has a very large featured image area that shows your photo first then the content. The featured area occupies 80% of the above-the-fold area. Below this area, you can write your thoughts on the photo or what made you capture the image. The theme doesn't have a sidebar nor does it have footer widget areas. However, you can configure Ambiance Pro to show a horizontal menu in the footer. Ambiance Pro has a stylish menu that appears when the user clicks on the menu icon. It shows 50x x 20x size photos in a two-column grid on the homepage. Ambiance pro shows the post title on the image instead of showing the title in an old-fashioned way – below the image. At the top of the gird, there's a widget area.
Themify Ultra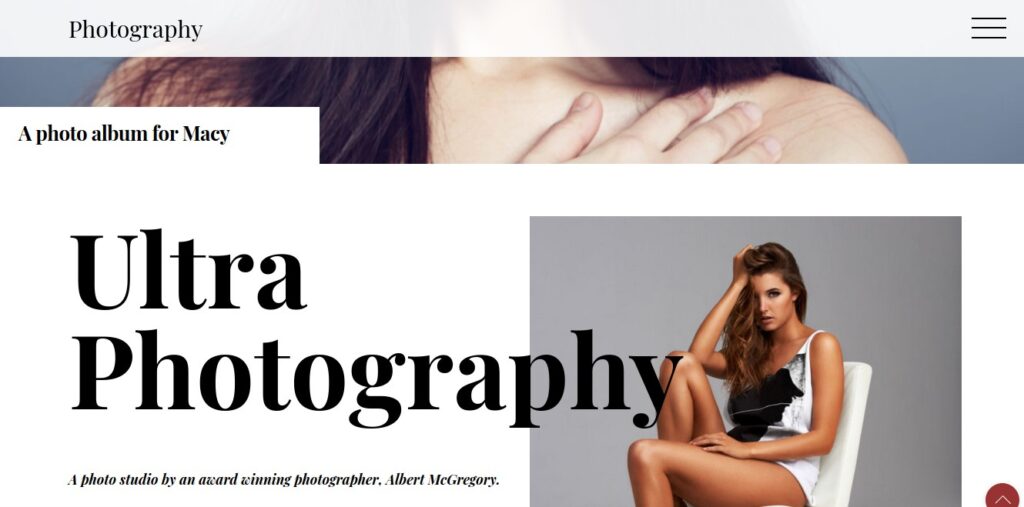 Ultra is a WordPress multipurpose theme that perfectly fits into the photography niche with its options and support for various header/footer layouts. Ultra supports lightbox images. It can also show large photos instead of 300 x 250 pixel photos on the home page. Themify Ultra comes with the Themify builder plugin. You can use this plugin to design your own custom pages to showcase your photos.
Elegant Themes Divi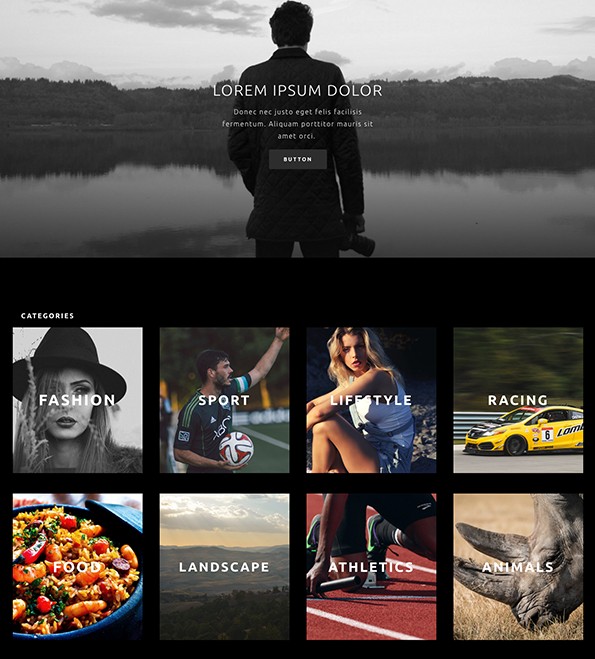 Divi, the allrounder theme gives its users access to many photography layout packs. To create a photography site with Divi, you must use one of the layouts. Once you select a layout, you should customize it or publish a post if you don't want to do so. The Divi theme from Elegant Themes supports hero images, different header/post/footer layouts, lightbox effect, etc. You can completely disable its sidebars too.
Revolution Pro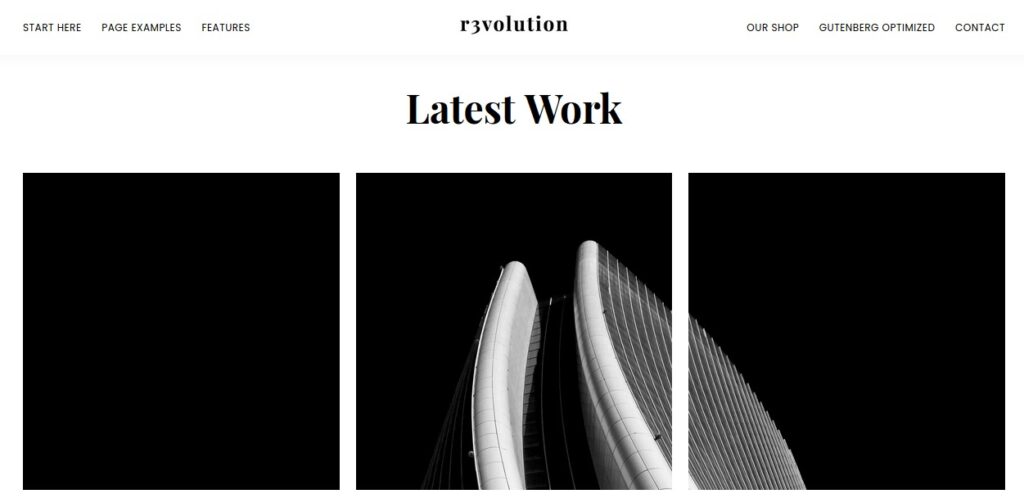 Revolution Pro is a great WP theme for people looking for a photography WordPress theme with minimal design. The template can show a menu on the right as well as the left side. It also supports widgets in the footer. Revolution Pro comes with a pricing page, landing page, etc.
Photography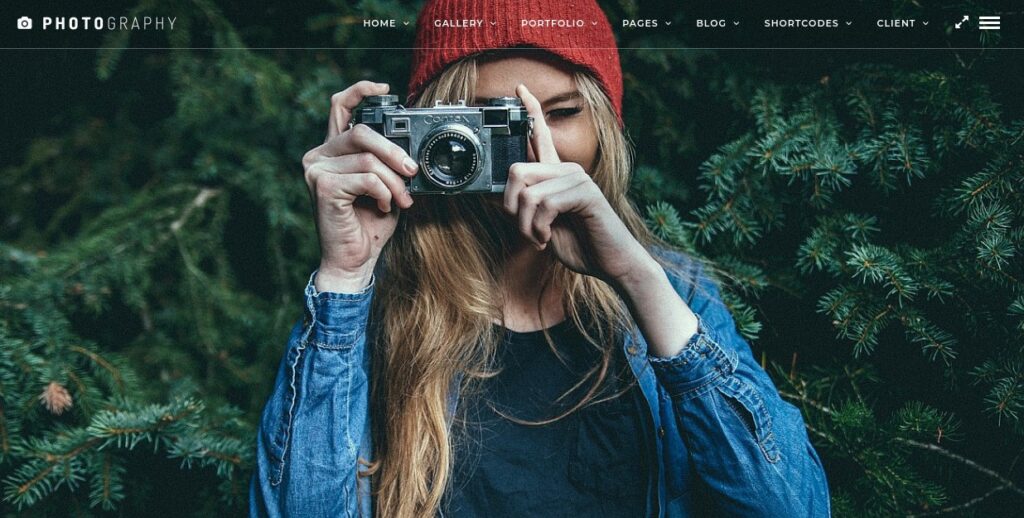 Photography is the top-selling WordPress photography theme on ThemeForest.net. It is used on more than 13k sites and has many useful features for shutterbugs planning to launch a WordPress photography site. It has a feature called "Client Proofing" through which users can reject or accept photos in the gallery. It comes with 68+ portfolio/gallery layout and supports progressive images. The template ships with premium lightbox functions and offers many hover effects to make the site look interesting. It can sync photos with Adobe Lightroom service and can also bulk upload pictures. Photography supports mega-menus and infinite scrolling.
Novo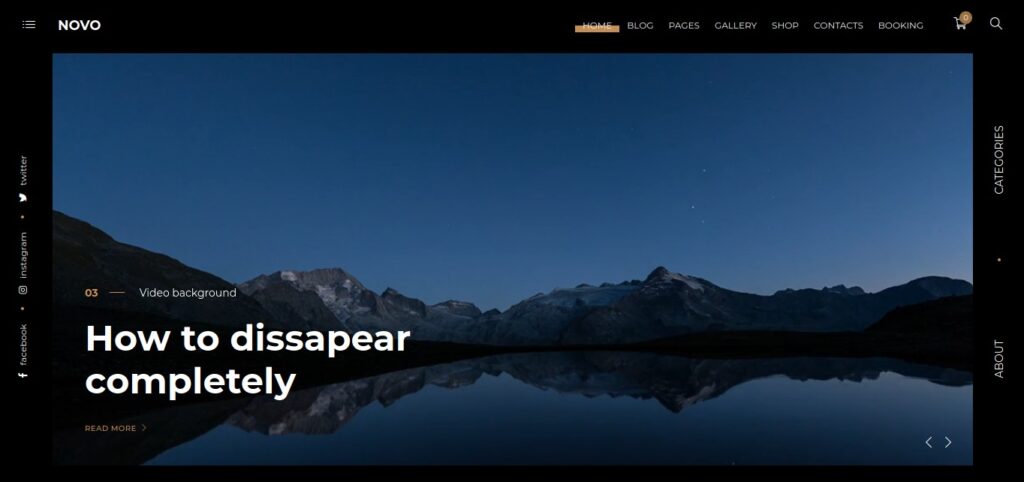 Novo is a photography theme for WordPress with an excellent rating on ThemeForest.net. According to its developer, Novo packs 150+ customization options. It lets users enable password protection for images, and disable right clicks on pictures. The template can add watermarks to your images, and it comes with various types of galleries. Novo supports many effects and it can also reduce the picture size by compressing them. The template comes with a Visual Composer page designer/builder plugin.
Ashade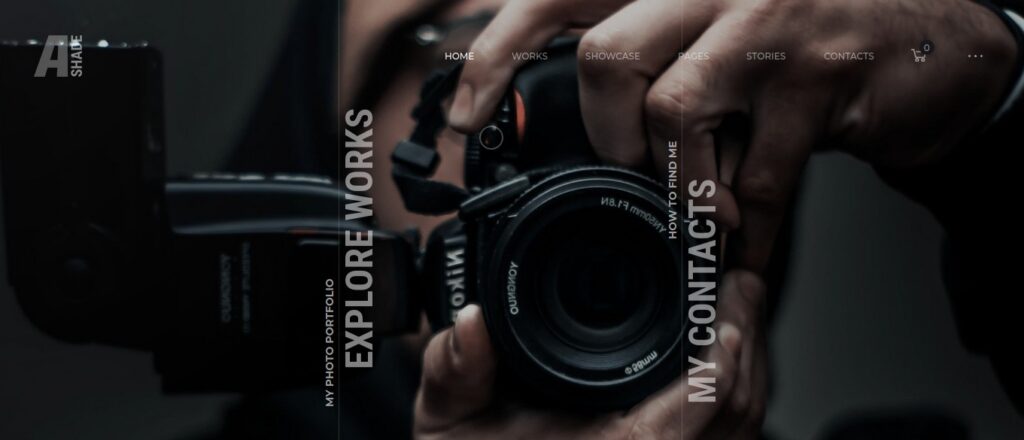 Like Revolution Pro, Ashade is based on minimalistic design. It comes with a specially designed product page and a beautiful checkout page. Ashade is compatible with Elementor page builder. It also includes widgets designed for Elementor – info cards, circle progress bar, masonry/cricks/justified/grid gallery. It enables you to protect images and lets visitors choose images from the gallery.
Final words
If you want your WordPress photography website to be different from the sites you find on the web or you want to launch a site for sharing photos (and also sell its license) without wasting time in finding plugins that add features to a site, use one of the 7 WordPress photography themes I have shared above. My collection consists of minimal as well as feature-rich themes. The templates are built using HTML5/CSS3. They're SEO-friendly and responsive.