Are you looking to start a blog? Or maybe you want to renew your old one? Whatever the reason might be, it's a good idea to set up a coming soon page to let both new and returning visitors know something is pending. You don't want to risk dropping visitors over your website being down when that could have been easily avoided.
I'm here to explain why you should set up one and show you three plugins that will make the job easier for you. So, let's get into it.
What Is a Coming Soon Page?
A coming soon page is simply a page that will inform users your website is down at the moment. You can also put a countdown on a said page to create anticipation and excitement about something fresh and new. In addition, the background and elements of your page can be anything you want, something that will match your industry or the overall design of the website.
If your website is under maintenance, you can say so on the page and assure visitors that you are coming back soon with new and exciting content. If you have an online store, you might want to create a coming soon page when you are coming out with a new launch. Creating such a page will get your visitors interested and they will indeed come back to see what you have come up with.
Maybe you have a website with online courses and want to renew your lessons. You can put up a coming soon page and give users something to look forward to. In addition, you can put a signup form on the page and collect users' emails to build your email list before publishing your site. That way, you are sure to have a list of leads and potential customers ahead of time.
Top Three Coming Soon Plugins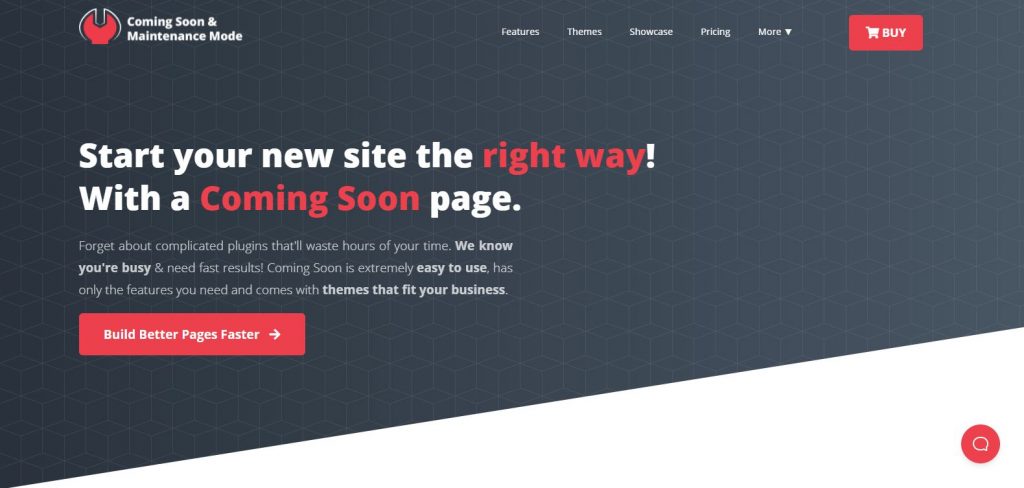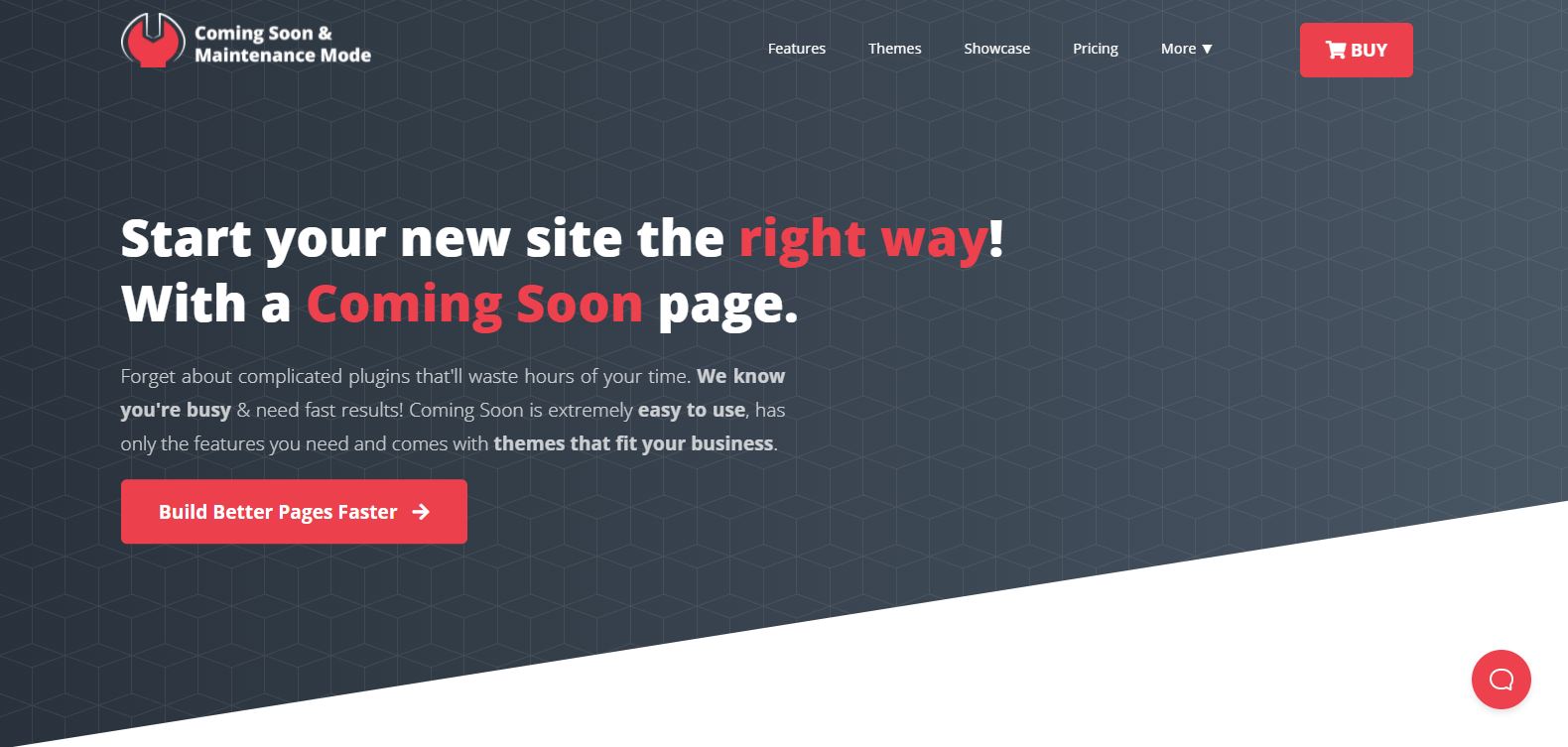 The first plugin on our list is Coming Soon & Maintenance Mode. This plugin will make creating your new coming soon page a breeze. It's incredibly fast and straightforward. You won't waste countless hours trying to perfect your page and will instead have valuable tools at your disposal.
The plugin offers more than two million stunning images that you can use as your background, plus you can even apply various Instagram filters to those images. Similarly, you will be provided with a large number of themes which you can then customize further to be sure they fit with your overall style.
Don't be afraid you will lose your brand with this plugin because you can make it entirely your own. You can change the name, logo, colors, and text, all without writing a single line of code.
Furthermore, we all know SEO is a big priority when it comes to websites. This is why Coming Soon & Maintenance Modes comes equipped with different tools, such as tests, checks, and guidelines that will ensure your website ranks among the first on various search engines.
Finally, Coming Soon & Maintenance Mode allows you to collect emails from the coming soon page, which we have already said is a vital part of success.
Let's take a look at some of the beautiful themes this plugin has to offer. If your website is related to cars or the auto-moto industry, you might want to check out this theme:
The Luxury Car theme is simple, sleek, but eye-catching and is sure to provoke visitors that are interested in this kind of content.
Next, if you are maybe in the hospitality or resort industry, take a look at the Luxury Resort theme: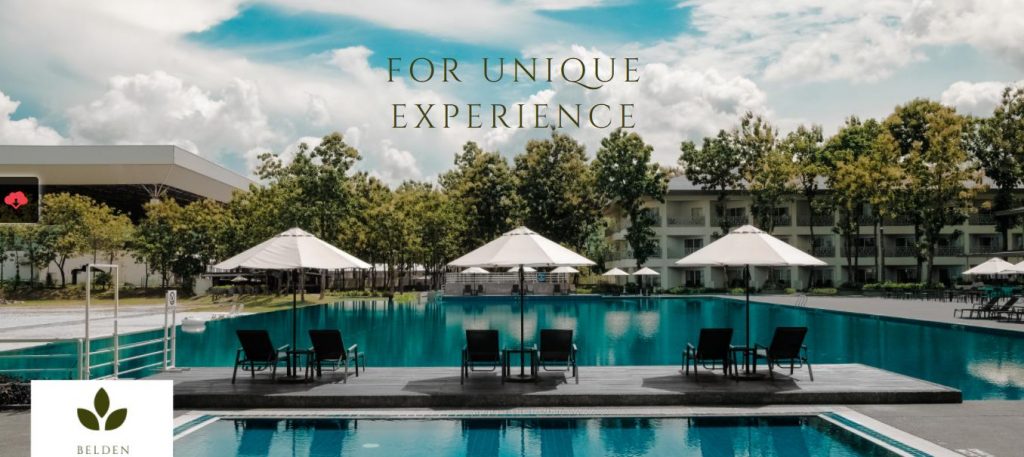 Again, the theme is simple and pleasing to the eye, but you can definitely feel the luxury it is trying to convey.
You can find many more themes like these on the plugin's website and find one that will be the right fit for you.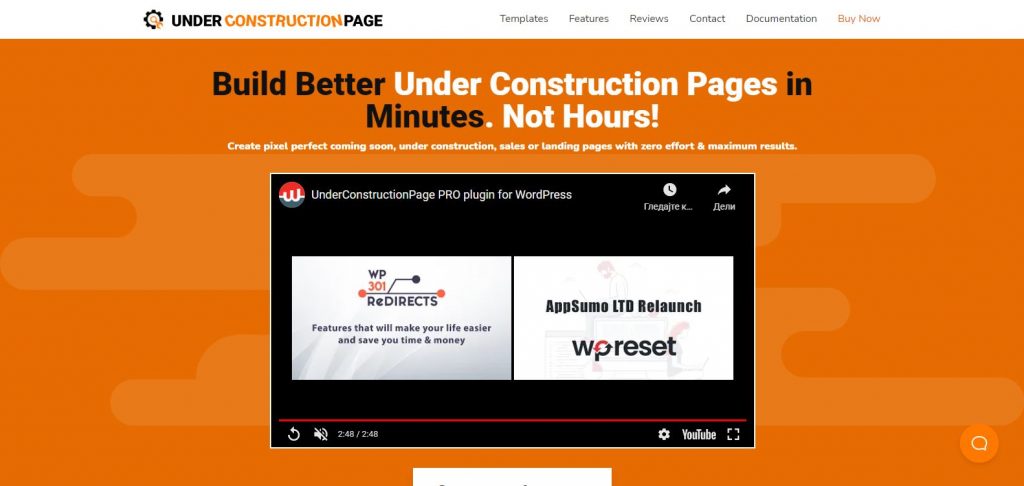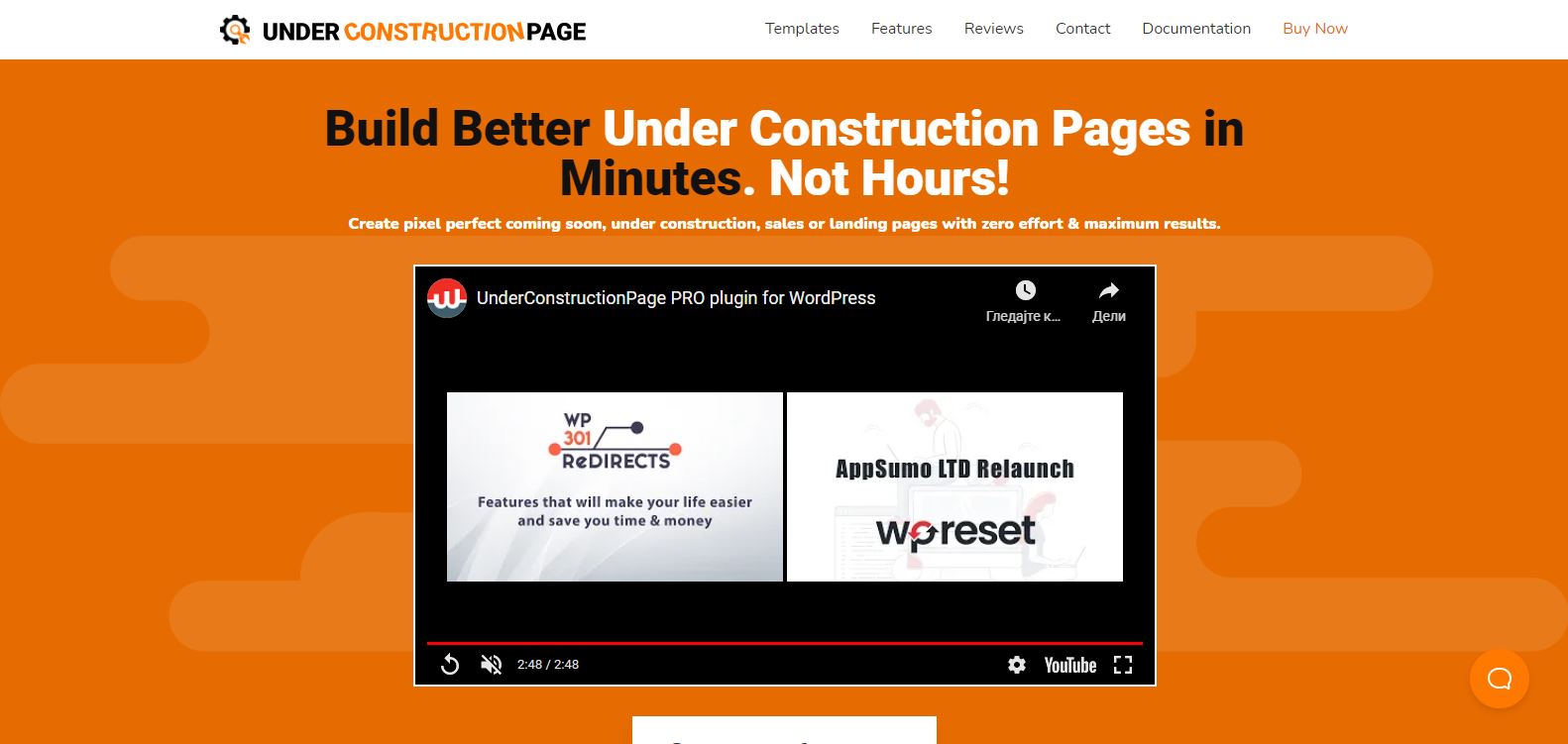 The next plugin we'll be talking about is UnderConstructionPage. It can be used to create gorgeous coming soon and under construction pages and let your visitors know what is happening.
Similar to the first plugin, UnderConstructionPage provides you with stunning images that can be a part of your page. The images are in HD and 4K quality so you can rest assured that you are getting the best of the best. In addition, all of them are royalty-free and ready to be used at any time.
Next, there are more than 200 amazing templates that you can customize and make your own. No matter what kind of vibe and aesthetic you are going for, the plugin has you covered. The plugin is equipped with a drag and drop builder for customization, which you can use whether you're a beginner or an expert. The builder in question is easy to use and fast, so your page will be ready in no time.
One of the most important things for website owners is traffic, because what good is a website if there are no visitors. Because of that, UnderConstructionPage provides you with tools that will allow you to generate tracked inbound links that you can share on your social media accounts and with your affiliates.
Finally, if you encounter any problems with the plugin itself, you can rely on fast, friendly, and efficient support agents who can help you with any troubles.
If you are interested in the templates that this plugin offers, we've got a few representatives right here. If you run a food blog, for instance, this Cooking Channel template could pique your interest: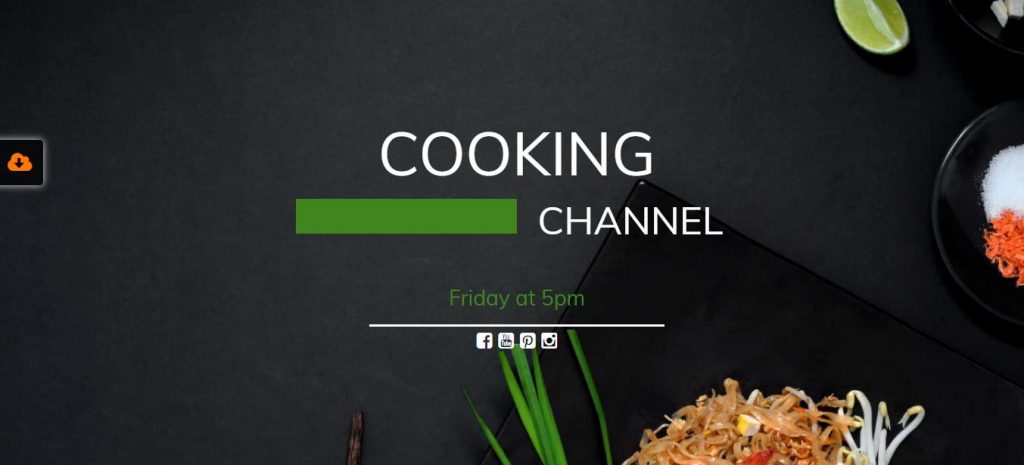 The template is straight to the point but still attractive enough for the visitors. There are also social media buttons that visitors can click on and learn more about.
Next is the E-shop template. This is a great template option if you have an online store: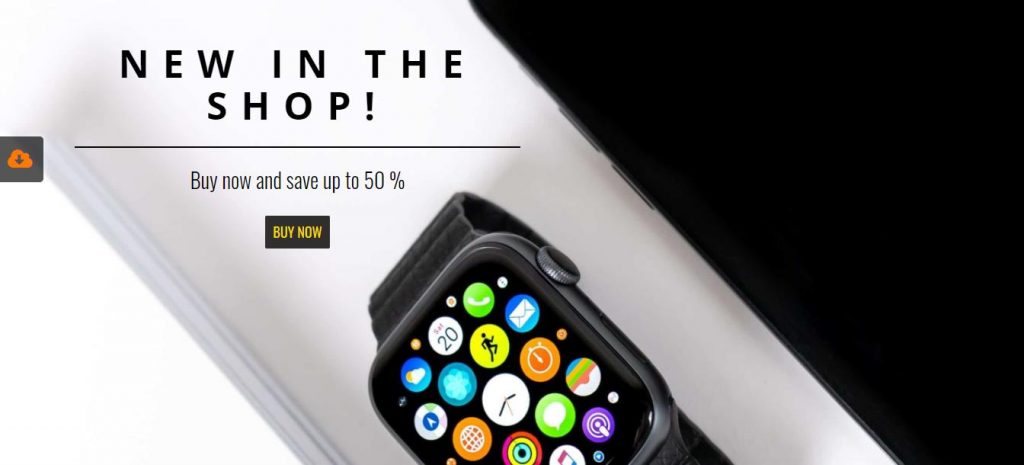 Choose a template like this to show exactly what you are selling and create anticipation for new items.
Take a look at these and many more on UnderConstructionPage's website.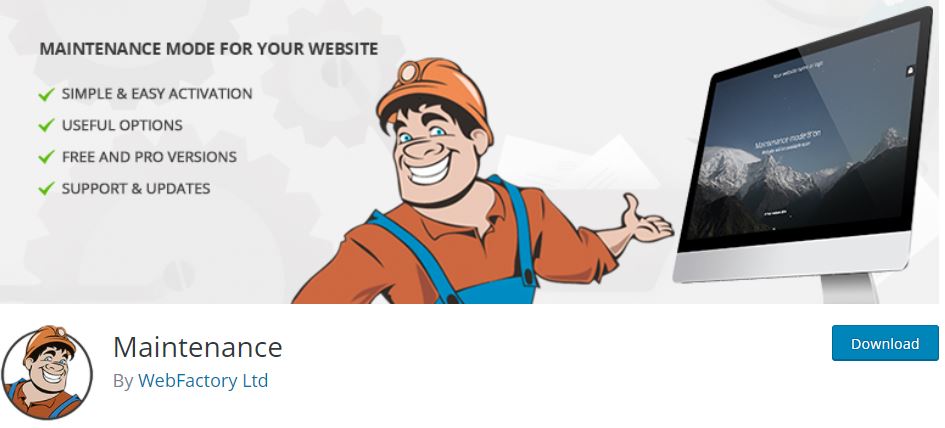 The last plugin on our list is the Maintenance plugin, intended to close your website for maintenance and set a temporary page with authorization. The page can be easily edited in the settings and customized to match any device. You can add different colors, images, and text.
You can also add your own logo to the page and utilize the background blur effect. In addition, you can adjust the colors of the fonts, icons, and background, while customizing the title, headline, and text. Maintenance allows you to put an admin bar status and user login on the front end.
Conclusion
Whether you are creating a new website from scratch or rebuilding an old one, it's good to put up a coming soon page to retain old users and attract new ones. The plugins mentioned here can help you build such a page and provide you with different customization and configuration tools.