Creating a successful business, a recognizable brand, or becoming the first-choice option for customers is not an easy goal. But with an idea, a lust for success, but also a strategy and adequate tools, it is indeed possible.
Creating this article aims to present tools that can greatly help you achieve your dream and create an efficient and effective site that will attract a large number of users. What you are sure to attract users' attention is the prices of your products.
The painstaking search for prices has certainly proven to be something that is not a favorite of customers. Namely, if you have ever been in sales, you know how important it is for the client to have an affordable price at all times. You know that the availability and visibility of the price at all times is one of how you will quickly and safely gain users' attention.
Instead, highlighting prices and providing more choices along with them has yielded extremely good results. If you have not been involved in selling or creating an eCommerce site before, we highly recommend all the mentioned above. In this regard, we will try to give you the best choices through which you will be able to best display prices.
We want to present the price tables. Price tables are comparative tables with several similar products placed side by side so that customers can easily compare the same prices and characteristics.
The use of these tables has proven to be very successful, and some of the world's largest companies use them daily to boost their sales and also customer satisfaction.
WordPress has provided a large number of tools for this item as well, and on that occasion, we show you four of the best free tools.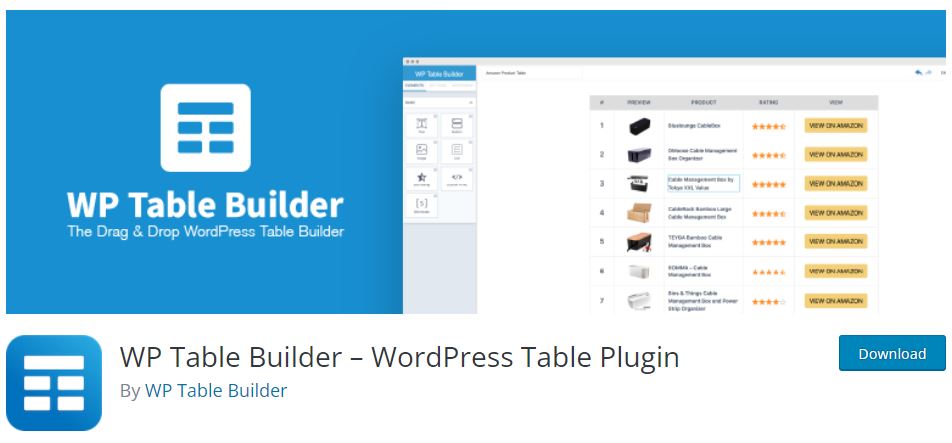 The first plugin we present to you is WP Table Builder. Certainly, the most popular plugin in this area and a plugin you won't go wrong with using it.
WP Table Builder version 1.3.15 is user-friendly with outstanding features and ease of use. This drag and drop table builder plugin works on the principle that it allows you to drag and drop the price table anywhere on the website. When you position a table, do the same for all seven elements that a table can make up: Text, Image, List, Button, Star Rating, Custom HTML, Shortcode.
It is important to point out that there is no need to worry about whether the tables will look bad on other devices because they are completely responsive and will look bad on every device.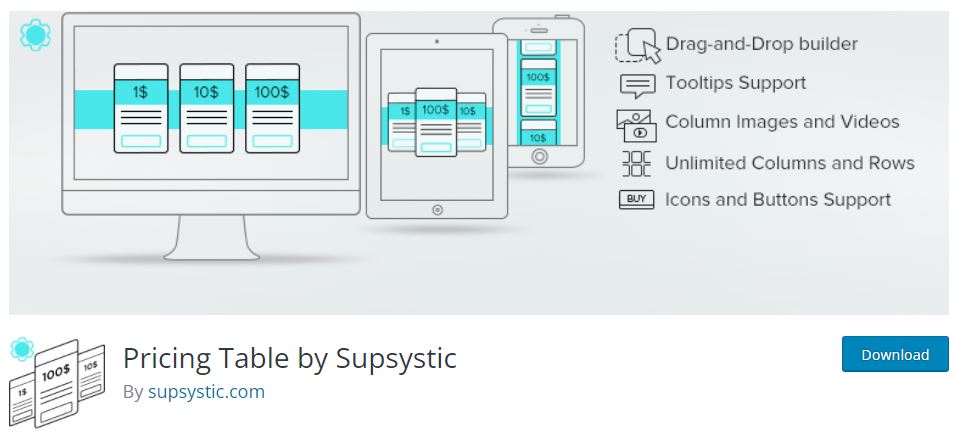 We present the next plugin to you is Pricing Table by Supsystic, version 1.9.7. If you do not want to create tables yourself, this plugin is the perfect choice for you because it offers you a large number of templates that will do all the work for you perfectly.
With the help of this plugin, create prices for your product, services, or packages in a beautiful price table that suits your needs. Unlike many other plugins (but also from everything else that comes in free and paid versions), this plugin has the same characteristics in free and paid versions, so the only primary difference is the number of templates and role restrictions.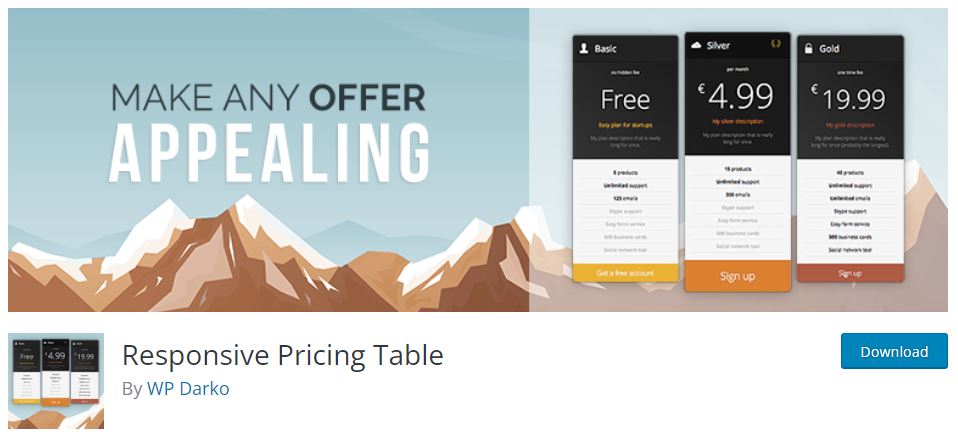 Create a pricing table in a few minutes and with a few clicks. Choose colors and edit each field you need. Use this version of the 5.1.6 Responsive Pricing Table plugin. We recommend using the free version first.
WordPress also offers a paid version if you decide to continue using it and further research. Either way, by using this plugin, you can easily set multiple prices for subscriptions or memberships, make edits and adjustments, and have a quite pretty price look.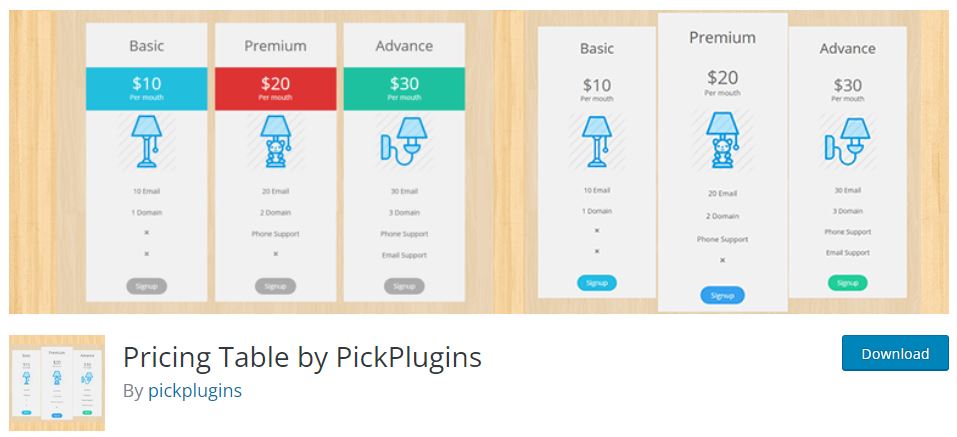 We end our presentation with WordPress's Pricing Table by PickPlugins version 1.12.9. One of the basic features is that this plugin generates a pure HTML and CSS network to display price chart data.
Use it to create unlimited price tables and place them anywhere on your website. Customizable and easy to use, this plugin will give you the ability to change everything from background colors to font style and upload a background image for the table area.
Conclusion
As you can see, these plugins provide amazing opportunities and will surely work in your favor. Showing and highlighting the prices of your products or services, and showing transparency in that way, is very tempting to customers.
It is up to you to choose the one that will suit your wishes and needs and start creating a pricing board on your site.