One of the best things you can do for your authors is crediting them. The advantages of doing so are mutual. Both the author and the site owner get something out of this deal.
Let us start with the author's side. Many websites will ask them for full rights to the materials they sent. It is bad for authors, as it makes it hard to build up a portfolio with such an arrangement. A scarce portfolio will make it harder for them to seek potential employers. Most writers these days write for several websites making this an obstacle in their livelihood.
And now for the benefits the owner of the website experiences. At first, it might seem that there are none, but you would be mistaken. When writers see that you are willing to give them credit for their work, you will have no problems attracting potential authors for your blogs, posts, etc. Besides attracting junior grade writers, looking to increase their portfolio and make a living, you will also attract the eyes of experts and experienced writers. The final benefit of all said above is the increased traffic this will surely bring to your site. With so many writers eager to create posts for you, and some actions on your side, you will increase reader count.
Now, this is the tricky part, especially with WordPress. The thing is, not all themes natively support this feature. If you want to credit authors, you will have to resort to using a plugin.
As with all of the other plugin categories, this one has lots of options. Some of them are great, while some are unwieldy and will end up costing you time and effort that you will not be able to get back. So, instead of smashing your head against a wall, we have decided to create this list.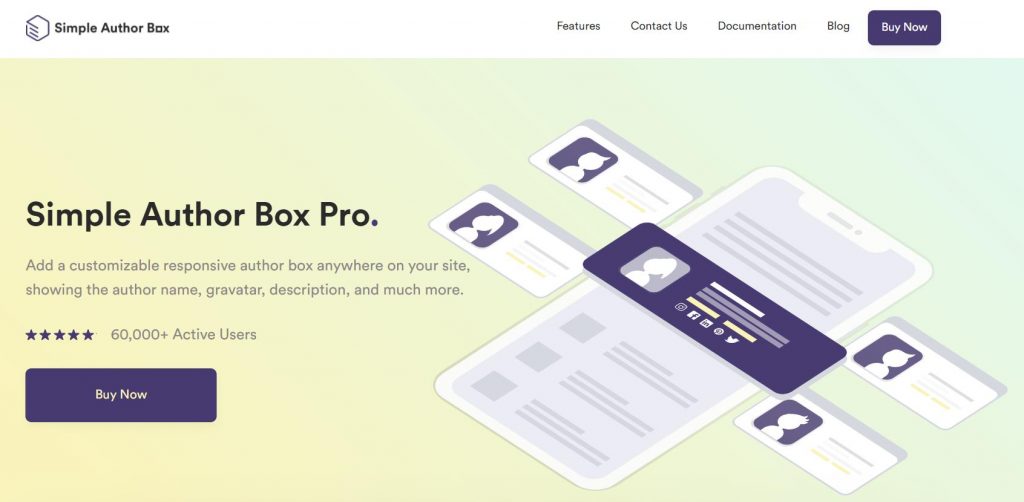 Our first representative is a simple yet effective way of adding a fully responsive author box at the article's end. The responsiveness will make the author box look perfect on any resolution. From mobile phones to big desktop computer screens, this plugin supports it. Besides that, the plugin offers all of the tools you need to create such boxes and customize them. It will ensure that the author boxes do not become an eyesore and instead complement the rest of the site in terms of looks and design.
The graphical customizability is not the only thing that separates this plugin from the rest. It is very functional as well. You can add guest writers to your posts without the need to create user accounts. If you have a lengthy article you can add multiple authors to it with ease.
The feature set of Simple Author Box is quite extensive if you account for what comes with the PRO option. Of course, there is also a free plan, but with reduced features.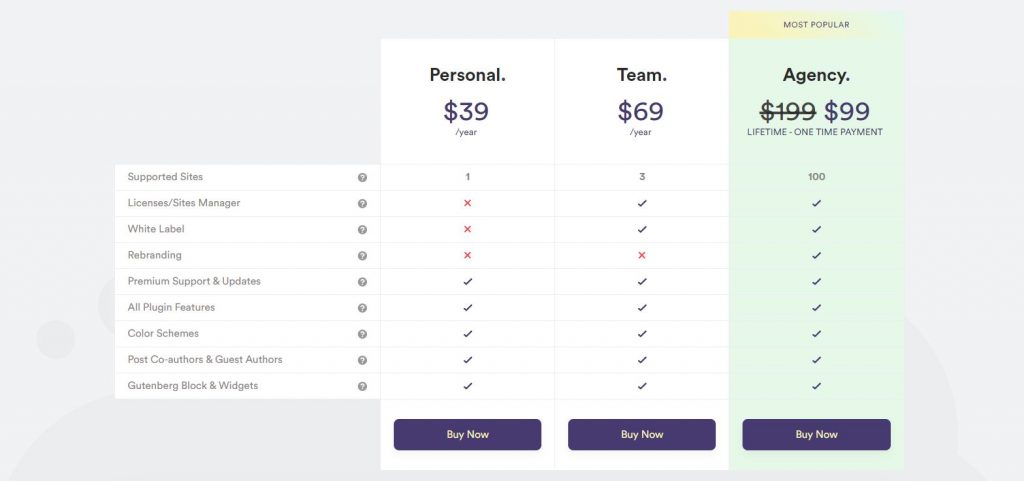 The free plan is more than adequate for the job at hand, so you won't feel stuck if you decide to use just that. You will be able to create, add and manage author boxes with no problem. The PRO plan adds some additional features that will make the author boxes pop and easier to manage.
Let's check out some of the features of this plugin:
Seamless integration
Guest authors
Multiple authors
Gutenberg block
Link control
Color scheme
Appearance control

Typography control
Finally, let's talk about pricing. As we said earlier, Simple Author Box has a free and a PRO plan. The PRO plan comes in 3 different flavors: Personal, Team, and Agency, which are $39 and $69 yearly, and $99 as a lifetime purchase, respectively.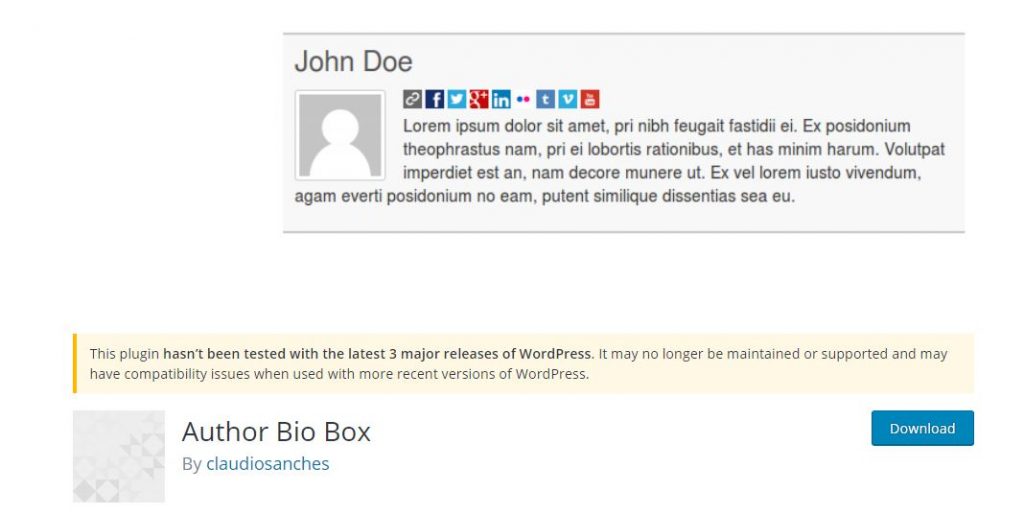 Author Bio Box is a no-nonsense plugin that allows you to create and add an author box to blog posts on your website. It isn't as stylish as our previous entry, but it gets the job done. If you need a simplistic and easy solution to your author's problems, then this plugin is for you. Author Bio Box only has a free plan.
Some of the features that this plugin has
Author Name and Bio – displays the name of the author, as well as showcasing basic information about them in a bio.
Social Media Icons – lets the author link to various social media platforms, showcasing their work.
Dynamic Content – there is no need to manually fill the "About author" section of the box. Do it automatically using their User Profile page.
Display Options – although limited, there are a few of them. You can choose to display it on your homepage and posts, only in posts involving the author, or neither.
Style options – allows for basic customization of the author box. Modify thighs like borders, colors, and sizes of various box elements.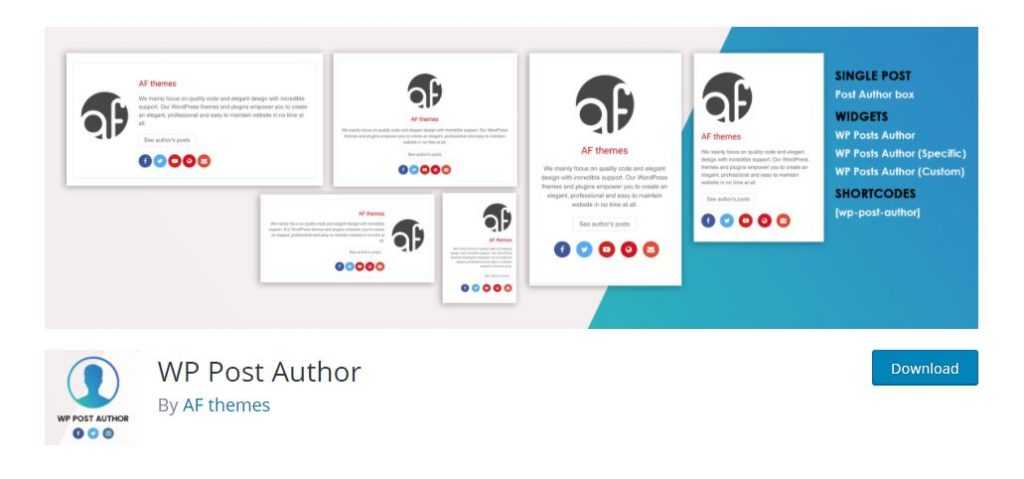 Another simple plugin for solving your author crediting problems is the WP Post Author Plugin. It offers time-saving because it uses the User Profile to fill in the data of the author box. WP Post Author is another free plugin.
Some of its features are as follows:
Dynamic content – as stated prior, the author box is filled automatically using the User Profile page data.
Show or Hide – gives you the option of either showing or hiding the author's role and their email address.
Style settings – this one allows you to use left or right alignment for the author box title. You can also choose between rounded or square-shaped profile photos. Customizing colors and fonts is a given.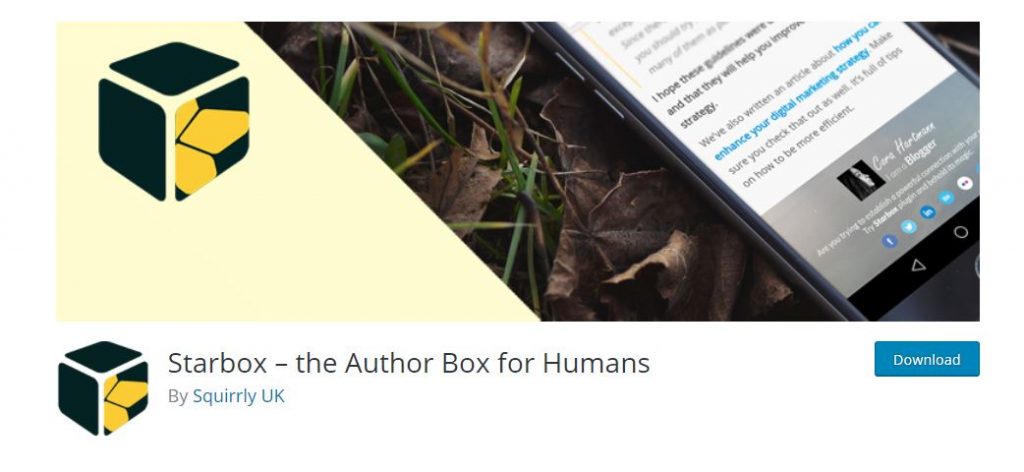 Starbox is, compared to the two previous entries, more well-rounded when it comes to features. It does not mean it is complicated to use or set up quite the contrary.
Theme customization – besides simple style customization, you can also select different themes that will customize author bios.
Tabbed author bio – adding this will display the latest post from the author in question.
WooCommerce – integration is valuable for those running any sort of online store. Allows you to display unique author bios.
Unique author bio boxes – create and manage names, jobs, roles, images, social media links, and much more.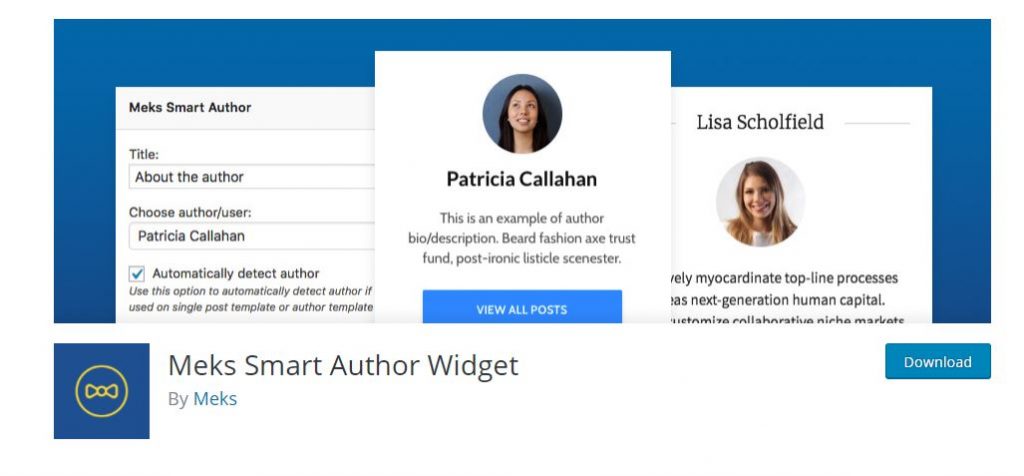 Meks Smart Author Widget is a slightly different plugin compared to the previous ones. This one allows you to add author boxes to widgets.
You can easily display all of the info about the author. You can display the author's avatar, bio, and social media links and icons, in the author box.
Meks Smart Author is one of the better ways you can incorporate an author widget into your sidebar and improve its looks dramatically. This plugin is straightforward to set up. There is an included auto-detect feature, which finds the correct post author and displays their bio automatically.
The plugin will need to fetch information from the author's WordPress profile. It gives you a small additional thing to pay attention to. Make sure that all of your authors have correctly filled out the information and edited their profiles.
Conclusion
To summarize, author plugins are one of the better ways of showing gratitude towards your writers. It gives them a chance to build up a portfolio, and it promotes you as a person who values the work of others, besides just paying them for the texts. Using the mentioned plugins, you will undoubtedly increase the number of interested writers and loyal readers.