Images make the blog posts look great. No matter what niche the WordPress site belongs to, if the pages or posts on the site don't have an image, users will find your portal uninteresting. If you're selling products on your WP website or you own a WooCommerce powered eCommerce portal, people might not buy the product if the pages don't have product images. This is because everyone likes to see what the product looks like before buying it.
WordPress allows you to configure the after click action for images. When the user clicks a picture thumbnail, WP will either open the image in a new tab or a page. The media pages can cause serious duplicate content issues unless you don't add the meta robots noindex tag to these pages. Below, I've shared the list of best gallery plugins for WordPress. The plugins will not only add a responsive and SEO friendly gallery to your site but will also make your website look great.  They'll also add a lightbox. The extensions support shortcodes, customizations, etc.
Benefits of lightbox
Many sites display the full images when the user clicks its thumbnails on the same page in a lightbox. The box will appear only when the user clicks the thumbnail. The lightbox may also have the option to open the next or previous picture in the gallery. To add this type of gallery to the page/pages of your WP site, you must use a WordPress gallery plugin.
Best WP gallery plugins
Essential Grid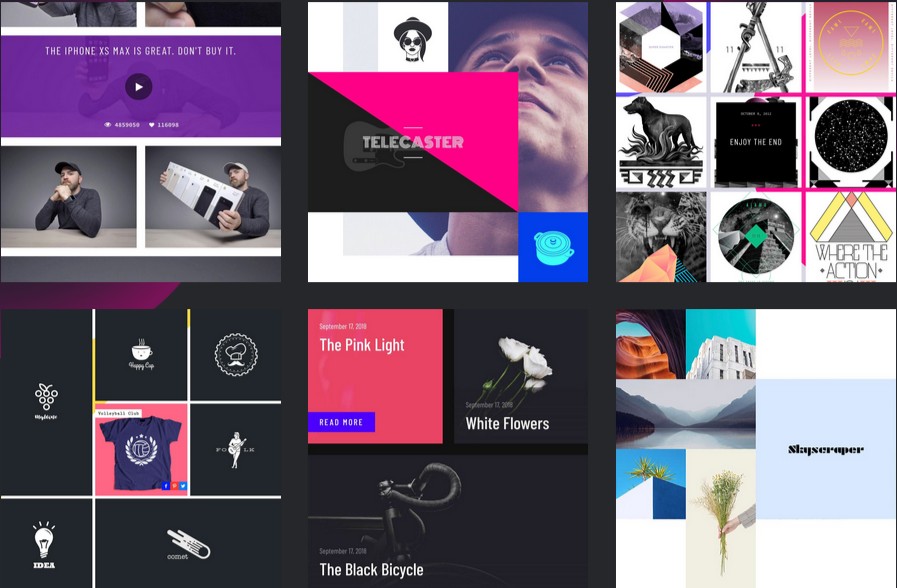 Essential Grid has been developed by the team behind the Slider Revolution plugin. It allows you to create a powerful responsive gallery with video, image, and other media files without writing HTML, CSS, or JS code. Essential Grid supports three layouts – cobbles, even, masonry and it ships with several skins (themes). It has an option to activate gallery filters. The plugin ships with the visual skin editor tool with which you can change the style, space, border, background, shadow settings of the gallery. EG displays the customizations you make in real-time and it gives you access to several customizable templates. EG is a premium WordPress plugin. It is being used by 45k+ users and has a rating of 4.73/5. It costs $34 on CodeCanyon.com.
Justified Image Grid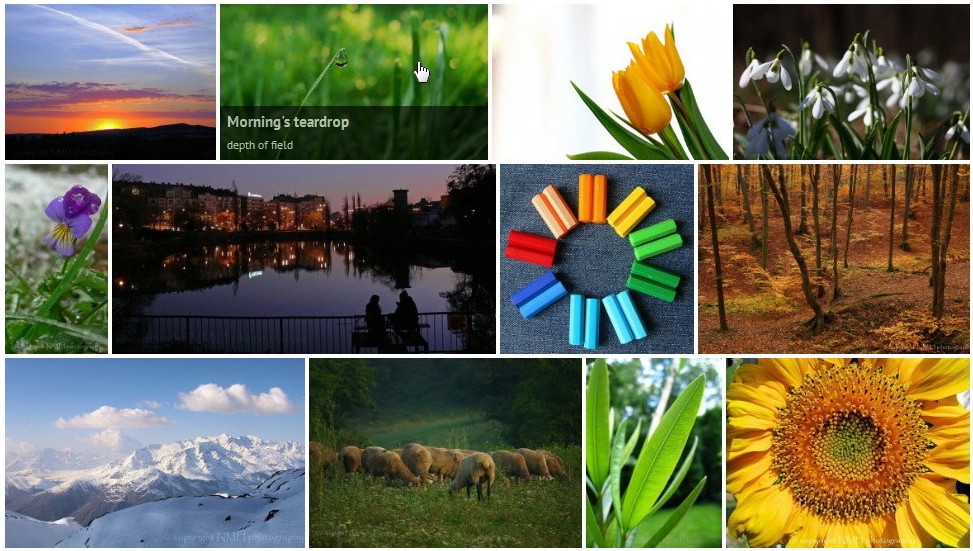 JIG can display social sharing buttons on pictures. It can also import galleries you've created on popular photo and video hosting sites such as Flickr, 500px, YouTube, Facebook, etc. You can configure JIG to show only a limited number of thumbnails on a gallery and make all pictures available in the lightbox. The plugin lets you apply special effects to the albums and change the shape of the thumbnails. JIG supports infinite scroll, load more pagination, etc. It supports image sorting and filtering. Like EG, Justified Image Grid is a paid plugin. Over 20k WordPress users are using it on their sites. JIG has an excellent rating of 4.79/5 and it costs $27.
NextGEN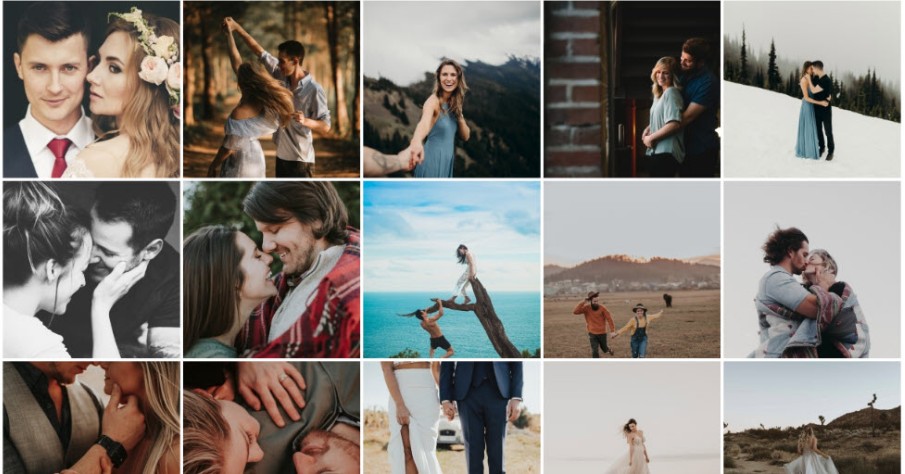 NextGEN is the most downloaded and popular free WordPress gallery plugin. It is active on over a million sites and has registered 27 million downloads to date. NextGEN lets you create a thumbnail, slideshow, imagebrowser, and compact galleries. It also enables you to create beautiful albums from galleries. NextGEN lets users manage the albums they've created. It supports batch uploads, ajax pagination, etc. Users can configure NextGEN to show/hide the slideshow links and turn off the imagebrowser effect for the gallery. NG can display N columns or it can show N pictures in the gallery. You have to set the value for N.
Rating: 4.3/5
10Web Photo Gallery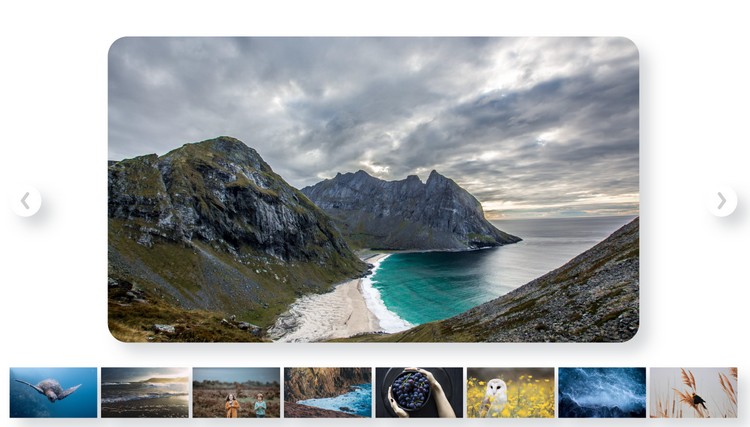 10Web can not only improve the appearance of the blog posts/pages by adding a stylish gallery but can also improve the visibility of your site in search engines by adding alt tags. The plugin can display a play button which on clicked will make the gallery show images one by one after a brief time interval. It lets users view the pictures in full-width mode. 10Web enables users to add videos published on DailyMotion, Vimeo, YouTube, etc in galleries. Its free version ships with two customizable templates. 10Web adds three powerful widgets to your site. You can configure these widgets to display galleries on your WordPress website's sidebar. Like the above three plugins, 10Web includes several customization options.
Rating: 4.6/5
Envira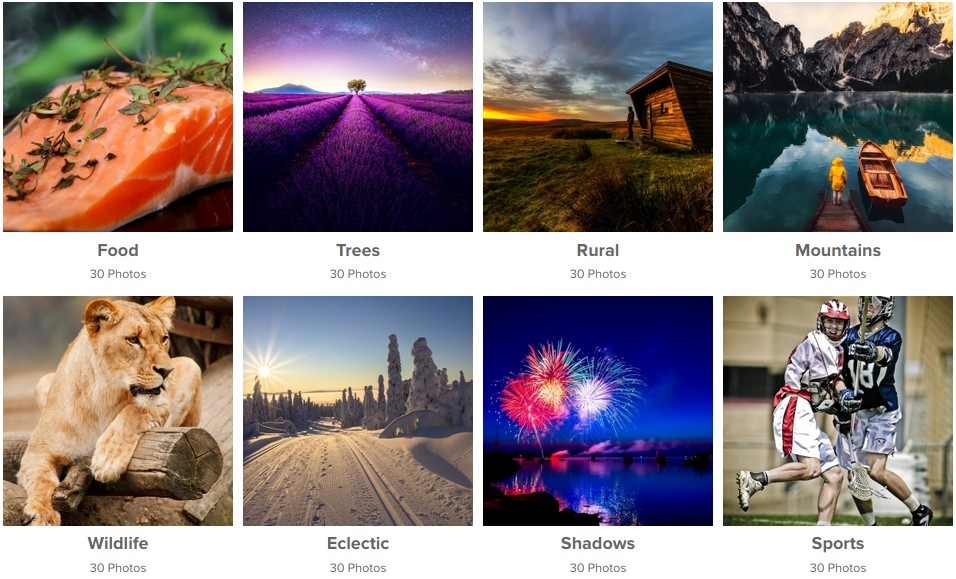 Envira is a drag and drop photo gallery plugin for WordPress. It ships with Gutenberg blocks and multiple themes that you can customize. Envira lets users share pictures on social media sites. It supports deep-linking and pagination. Envira gallery WordPress plugin can sync images from Adobe Lightroom and it can display EXIF information. The plugin lets you lock galleries with passwords and has the option to add watermarks to the pictures. Envira supports custom CSS code and it can import images saved on cloud storage platforms or in a compressed zip folder. You can configure Envira to display the "print" option on the pictures and breadcrumbs on the galleries/albums you've created. The plugin has four subscription plans that are priced between $29 to $299.
FileBird
FileBird is a good alternative to the WordPress gallery plugins I've mentioned above. It not only makes managing images of a WordPress site easy but also adds a gallery block to the WP Gutenberg editor. If you categorize pictures into virtual folders, you can make a gallery from the virtual folder with just a few clicks of a button.