Creating unique and relevant content requires a lot of creativity and patience that is not easy to maintain. In that case, maybe it's time to take an assistant in the form of an AI content generator. If you opt for this type of help, you will save a lot of time and gain the speed of creating content that will continue to be 100% original and enjoyable to read.
Their popularity has been increasing over the years, and the impact is observable in content marketing, PPC advertising, and other segments of digital marketing. This article will tell you which are the best AI content generators and more about the benefits of using them.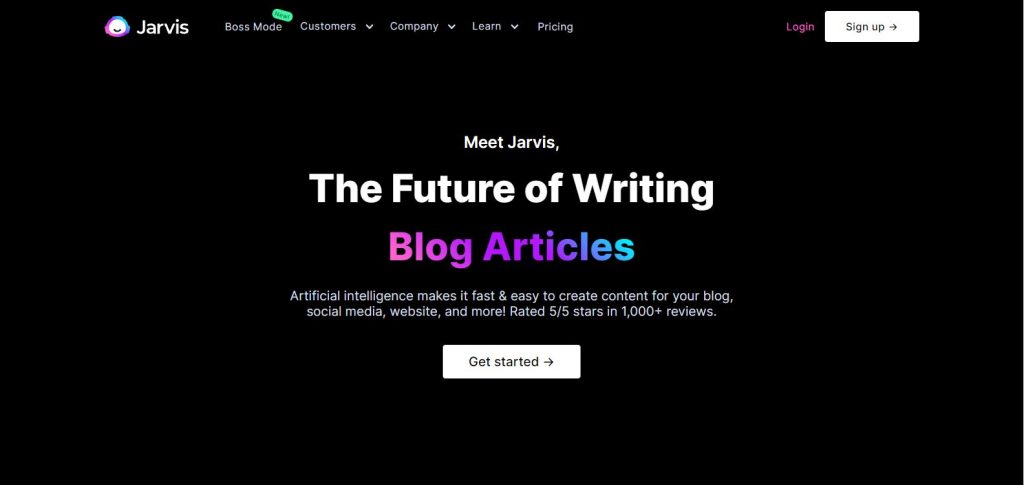 One of the best on the market is an AI content generator called Jarvis. It contains more than 50 writing templates, whether a biography, a product description, or a photo caption. A unique part of this tool called Jarvis Blog Post caters specifically to writers who develop new content for their website. The offered feature comes with a wide selection of resources and documents for training and additional assistance when using Jarvis.
Everything from the short text for ads to the extended writing of articles is possible with this intelligent tool. The price range starts at $ 29 per month.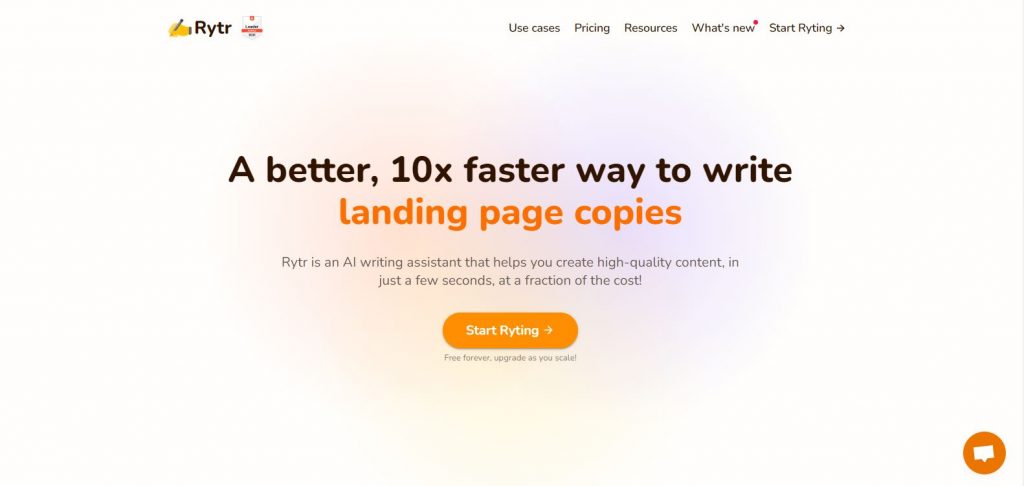 The assistant in writing and generating content with over 25 templates is called Rytr. Rytr was designed to assist copywriters and marketers in creating ads, landing pages, product descriptions, emails, etc. It uses advanced technology and artificial intelligence called GPT-3 and is equipped with duo learning models and language to automate writing. An option called Edit Text is also available, with which you can reshape or shorten the selected text. And the best part of the software is that you can use different writing styles to provide the best content to your audience.
It is available in a free plan with a few restrictions. If you need more than that, you can take advantage of a premium plan that costs $ 29 a month.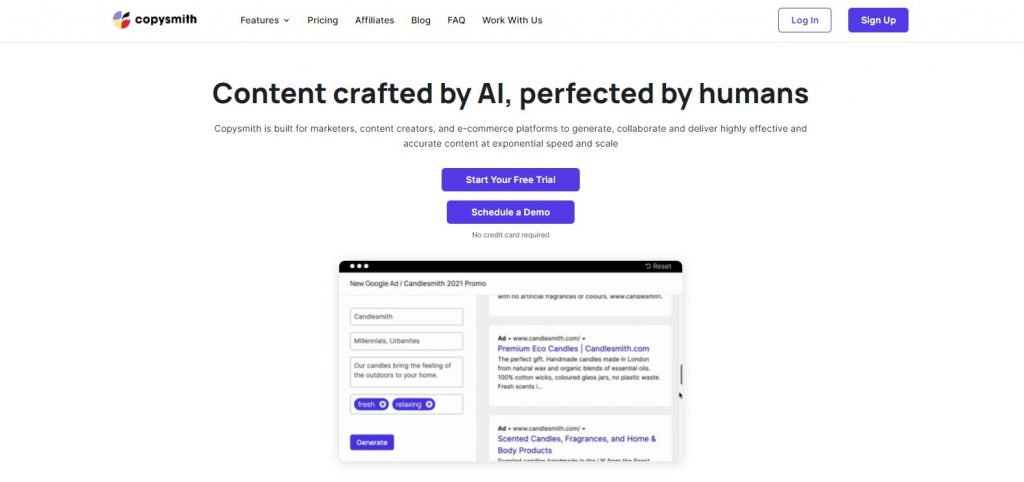 When it comes to marketing content to improve brand sales and achieve company goals, we will mention Copysmith. If writing is not your most vital point, it is enough to tell the software and get the finished text in the end. Copysmith contains over 30 templates, including a Facebook ad, Google ads, blog ideas, or press releases. You can store your created content in folders for accessibility and better time management.
Copysmith is available as an extension for Chrome users in a free trial with 15 credits. According to your needs, you can try some paid plans that range from $ 19 to $ 499 per month.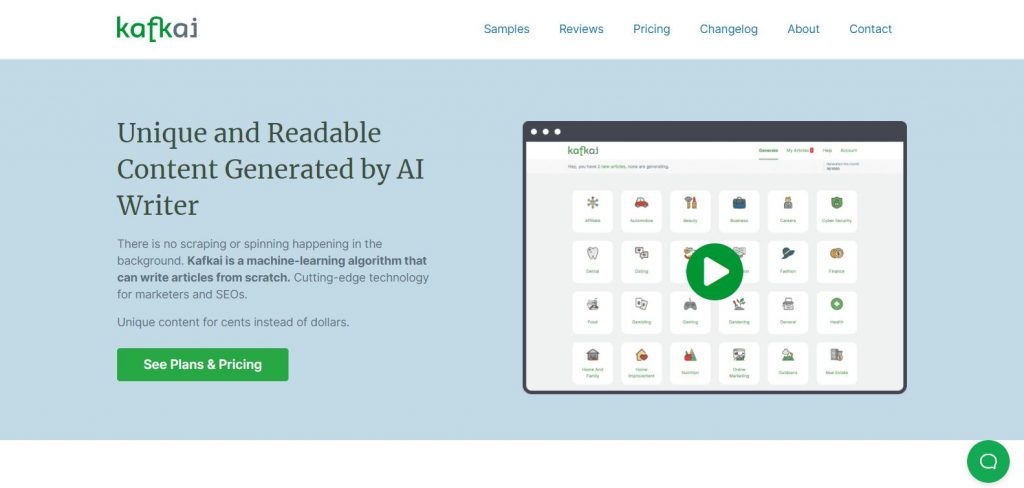 The first automated software for writing articles that worked on the principle of using AI technology was Kafkai. This tool does not rewrite or replace words with synonyms but generates content using machine learning algorithms. The software contains custom formats for specific categories, whether finance, fashion, health, or travel. Another unique feature of this tool is the writer of advanced articles, which includes demanding and specific content on your chosen topic.
You can try Kafkai in the three-day free period. And more than that requires a monthly subscription ranging from $ 29 to $ 199 a month.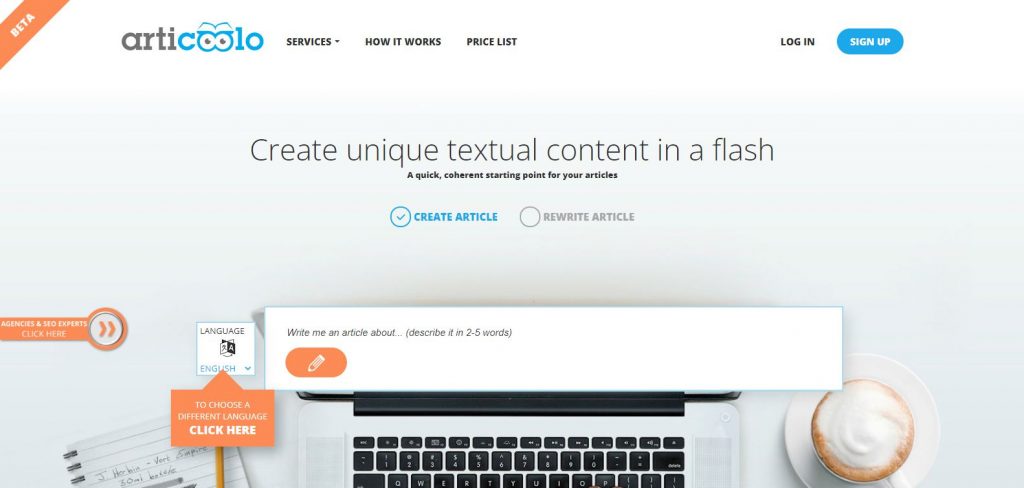 If you know what you want to tell your customers but don't know how all you have to do is indicate a few keywords, Articoolo will do the job for you. You can create or rewrite an article with many tools or require the software to write from scratch. The AI writer option can analyze the context of the content to make the right feel and structure of the content.
The software also includes a Summarize Article option to help you shorten text content. And all this is available after you make the necessary registration. Payment plan options range from $ 19 to $ 99 per month.

WP Content Pilot Pro lets you create high-quality WordPress Blogs automatically. With the help of this plugin, you can preset intervals and fetch articles based on your chosen keywords and the plugin will keep posting articles as long as you meet your target. This plugin supports over 20 different campaigns, allowing you to pull content from the most popular platforms like Amazon, Walmart, and YouTube, while automatically inserting your affiliate link. Fetch and publish content as regular WordPress posts with lots of options to fully control them and earn commissions.
Features:
Translate fetched post automatically
The spinning tool automatically generate unique contents
Powerful Template Editor
Use as many meta as you want
Set your source type keywords or URL
Publish content as a post or as a page
Add custom post categories
Automatically replace targetted words with suitable words
Boost your affiliate commission
Set the number of posts you want to fetch
Set Canonical tags
Conclusion
Everything around us is evolving very fast, and we need to keep up with everything, especially with technology development. Special attention in the digital world is paid to the use of artificial intelligence in everyday activities. Before choosing the software, you need the software to be practical, to offer current content that will be unique.
From now on, when you need well-created content in a short period, try some of the suggested AI content generation software.