Keeping track of the salaries, wages, bonuses of your employees can be very challenging, requiring great effort, and is time-consuming. All of the above falls under payroll management. You are making an error while managing payrolls is very frequent.
That is exactly why payroll software is the greatest solution for this issue! It helps you stay up to date, store records, save time, reduce any mistakes, and more.
Luckily for you, we selected and wrote down below some of the best payroll management tools/software to choose from.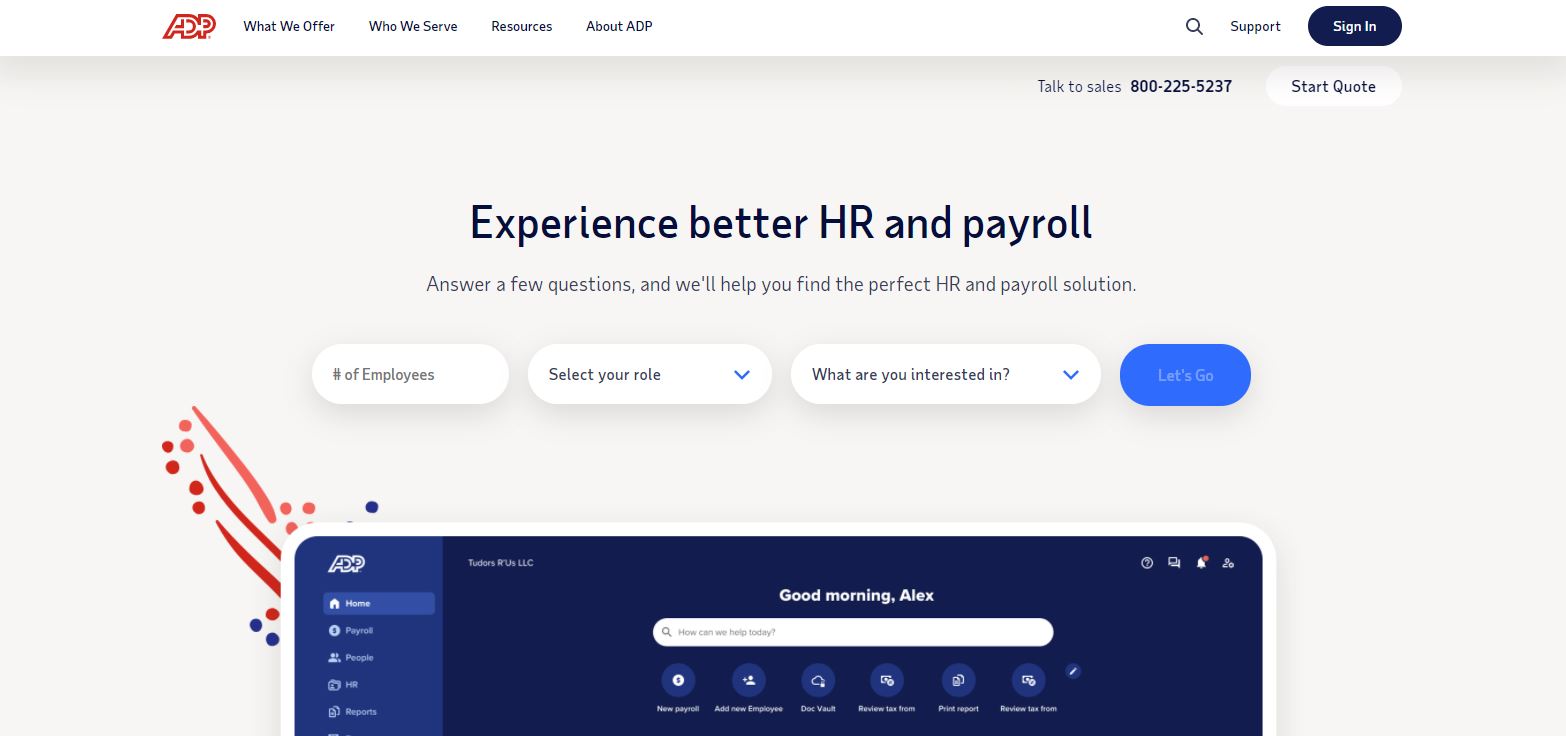 ADP is an online management tool that offers a complete solution for your company, from payroll to people insights. ADP states that its cloud-based software adds significant value to mid-sized businesses with their Workforce bundle. But let's focus on the payroll here.
ADP provides payroll management that is easy to use and highly configurable. The tool has a simple integration process with any business software or HR system, so you don't ought to ditch what you currently have.
Beyond being configurable per need, ADP offers fast and easy global payroll processing, employee and manager self-care service, and certified experienced payroll professionals available 24/7.
ADP also offers three months trial period and is the only tool with this amount of trial period. Whether your business is small or large, you can find the right solution with ADP. Choose between many different packages that are customized based on the number of employees.
Pricing: From $59/month + $4/employee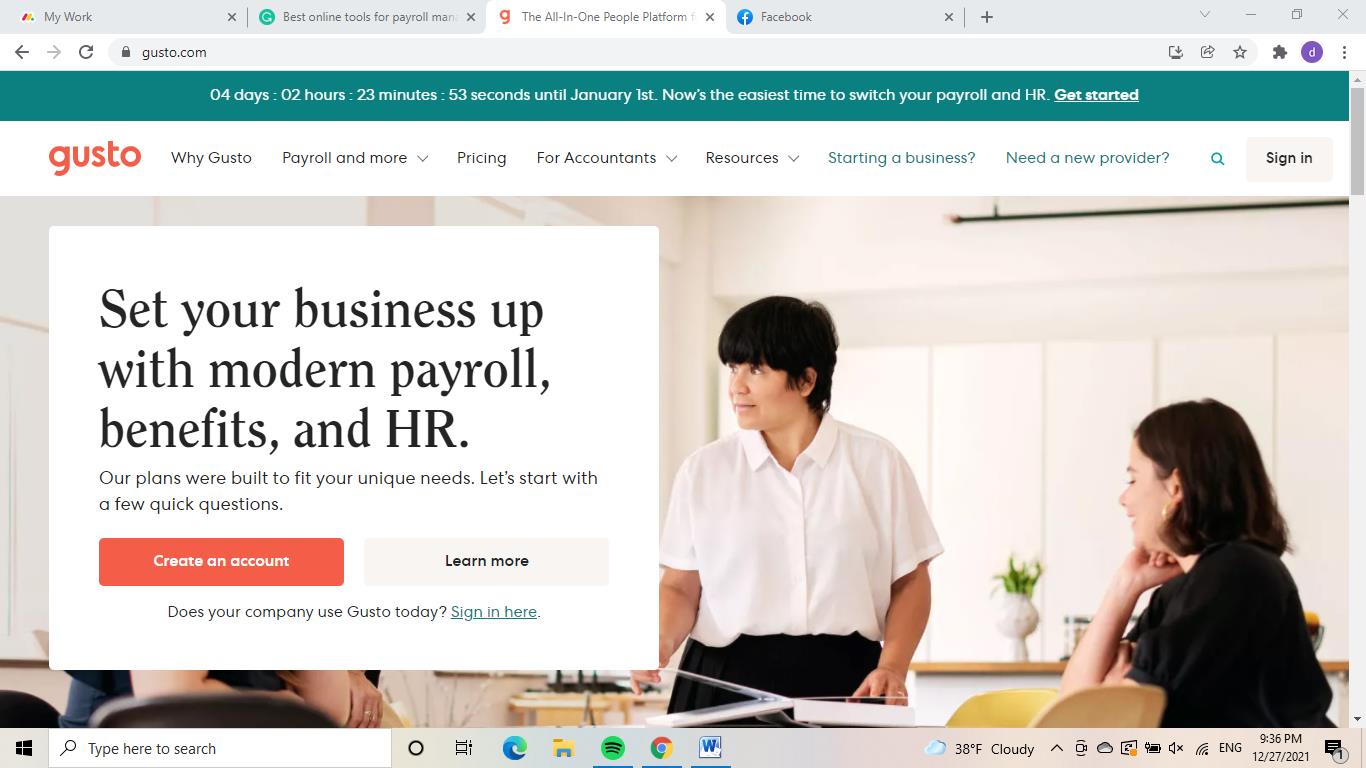 Gusto is another complete business management software that provides payroll, benefits, and HR management tools. Payroll service with the automatic filing of payroll taxes makes it easy to use. Best-in-class customer service is available with any package that fits your business.
Now that taxes are taken care of, what about benefits? Gusto solved that with built-in benefits and a time tracking system that allows clear insight into employees' data.
Unlimited payrolls are part of every plan, and you can run them with just a few clicks. If that's too much of a hustle for you, the Autopilot feature does the automatic payroll processing. Sync team hours, summarize everything for review, and submit.
Easy as that, pay is on its way. Employee registration forms and tax law changes are tracked by Gusto so that you don't need to worry about it. Software is also compliant with many other management tools offering full integration.
Pricing: From $39/month + $6/employee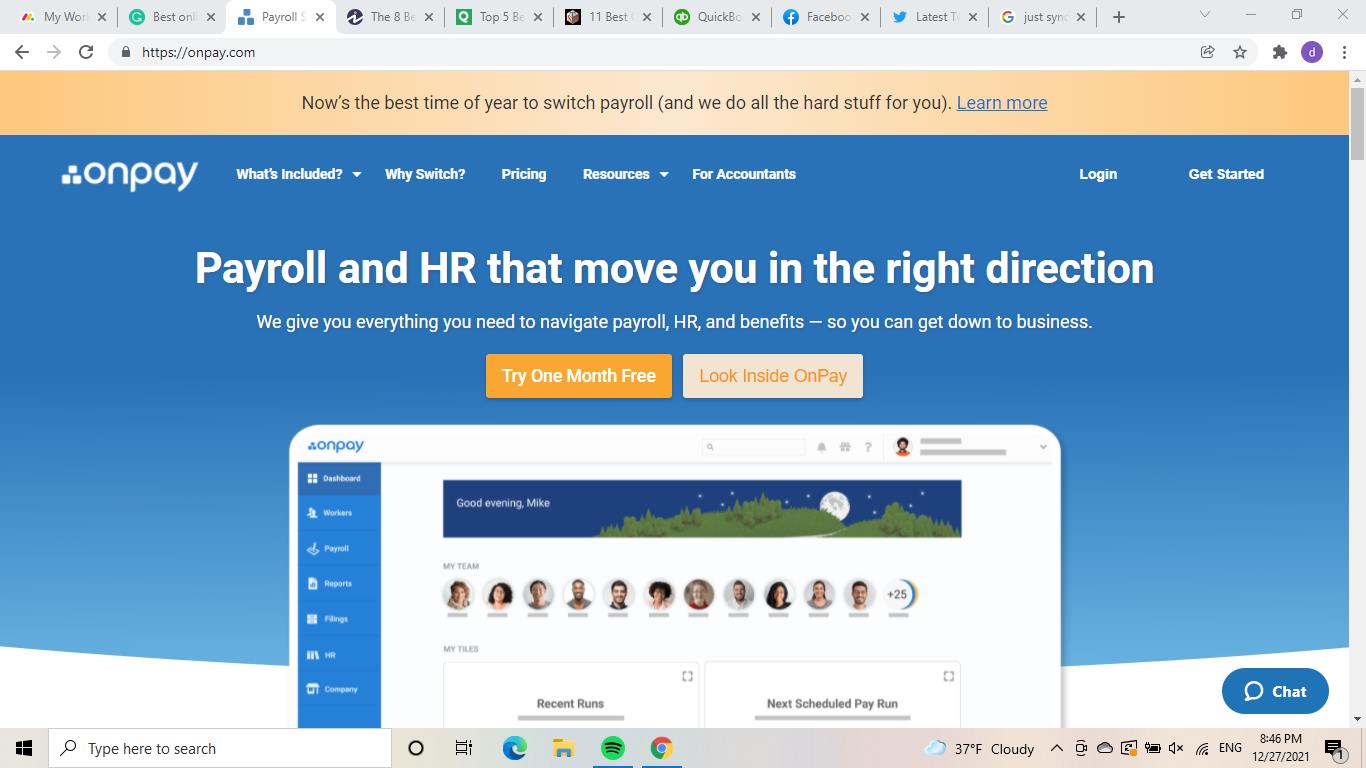 OnPay is a cloud-based payroll solution designed for small-business owners looking for a complete payroll processing system. Along with payroll processing, this platform offers HR tools for employees organization.
If you are looking to change payroll services provider, OnPay is great at switching. It has an easy setup and a great migration from your previous providers, so you don't lose any records.
Whether you like to process payroll on the move or in the office, they support it. The platform supports desktop and mobile devices and allows easy payroll processing anywhere.
OnPay handles taxes and procedures for you, and they back it up with a 100% accuracy guarantee. This guarantee means that they will cover any potential fines if the mistake happens. All features within OnPay are flexible, meaning you can adjust them by your needs.
Scheduled payroll processing is available, and you can also choose how to pay your employees. Bank account deposits, prepaid debit cards, or paper checks are supported as payment options. They have terrific client support with trained payroll experts to help you with every step along the way.
Features: Full-service payroll, special payroll services, employee self-service, deep software integrations, COVID-19 compliance.
Pricing: $36/month + $4/employee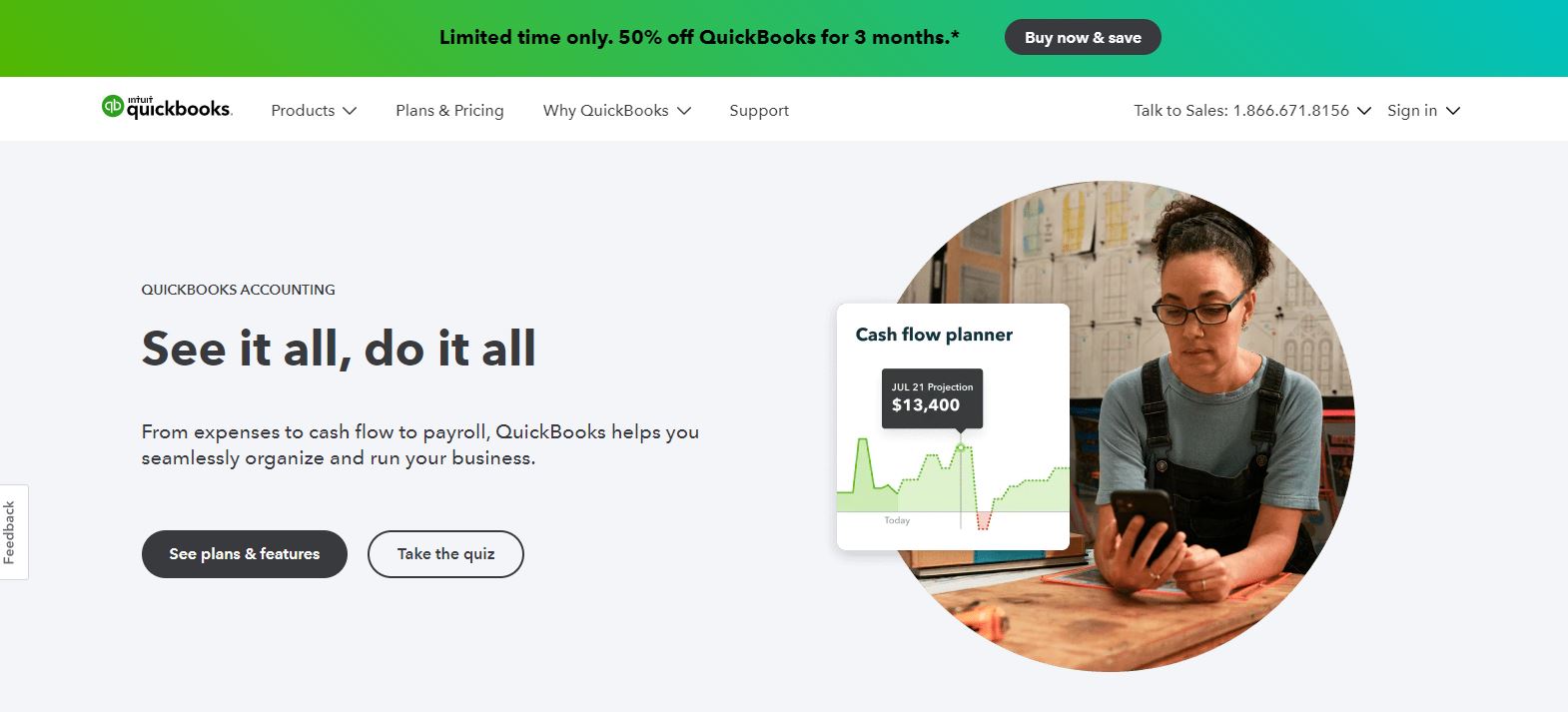 QuickBooks have established itself as one of the most trusted names in accounting with fast direct deposits. It is designed for small businesses but offers premium plans to support your growth and scale.
With QuickBooks payroll, you'll have time on your side. Using auto payroll, you can schedule processing to run automatically. There is no need to worry about taxes as they will handle it for you.
If you are not a fan of automatic processing, you can always run payrolls manually from your computer or mobile device. Customized reports are also available for manual editing, where you can add any deductions, contributions, or paid-time-off.
With an Elite plan, you are eligible for a tax penalty protection which will cover up to $25.000 for a mistake in payrolls. This tool provides same-day direct deposits, so you can hold on to your cash longer and still be on schedule with payments.
Expert support is available for anything you need, from setting up to actual payroll processing.
Features: Tax penalty protection, Time tracking, Same-day direct deposit, Auto payroll, Automated taxes and forms, Expert support.
Pricing: From $45/month + $4/employee (30 days trial)